Get inspired & connect through stories of respect, love, and humanity.
We are connecting our community, one film at a time.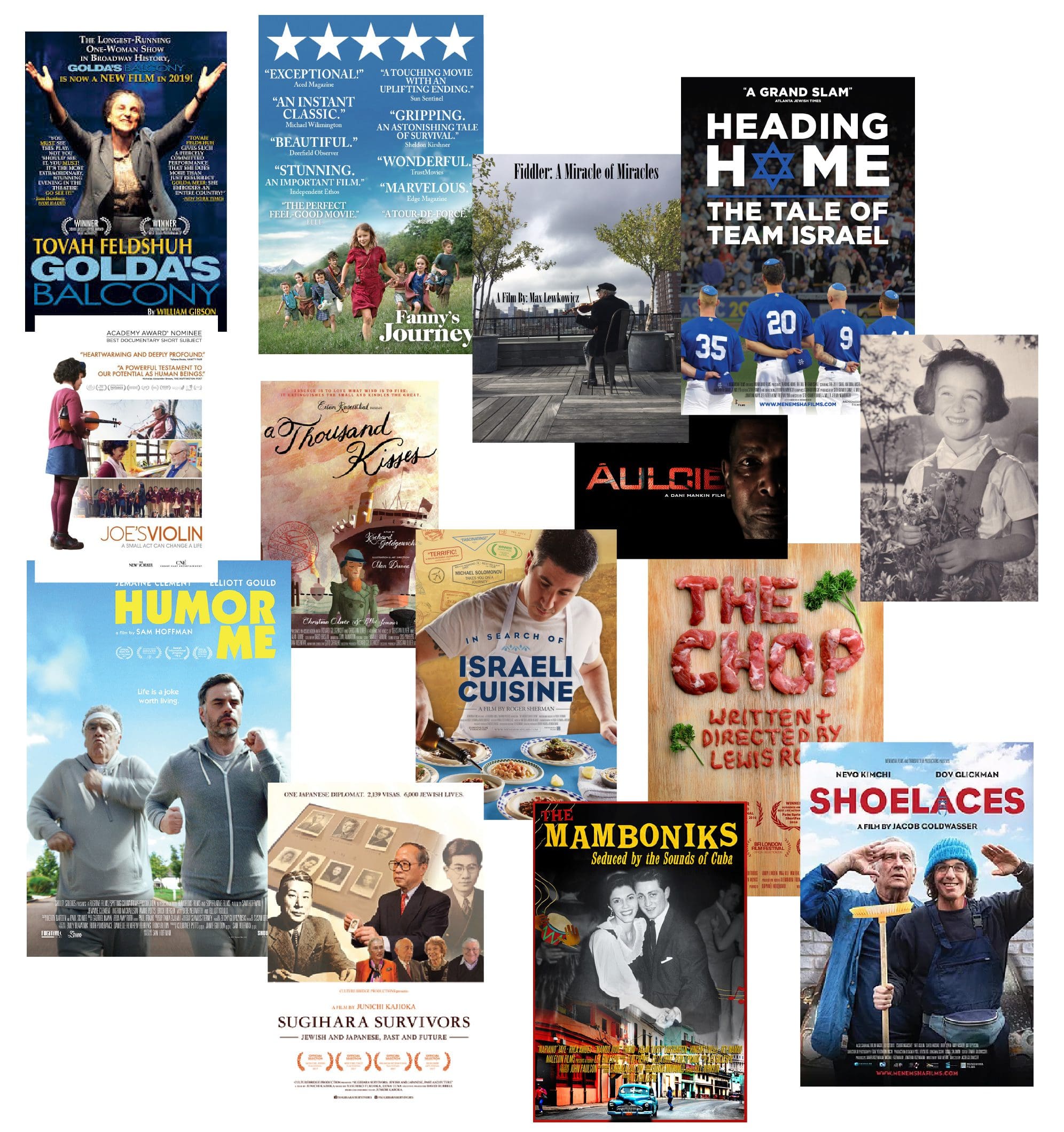 We intentionally choose the movies to share at each of our events to bring audiences together. We want festival-goers to experience the cultural diversity and vibrancy each film has to offer.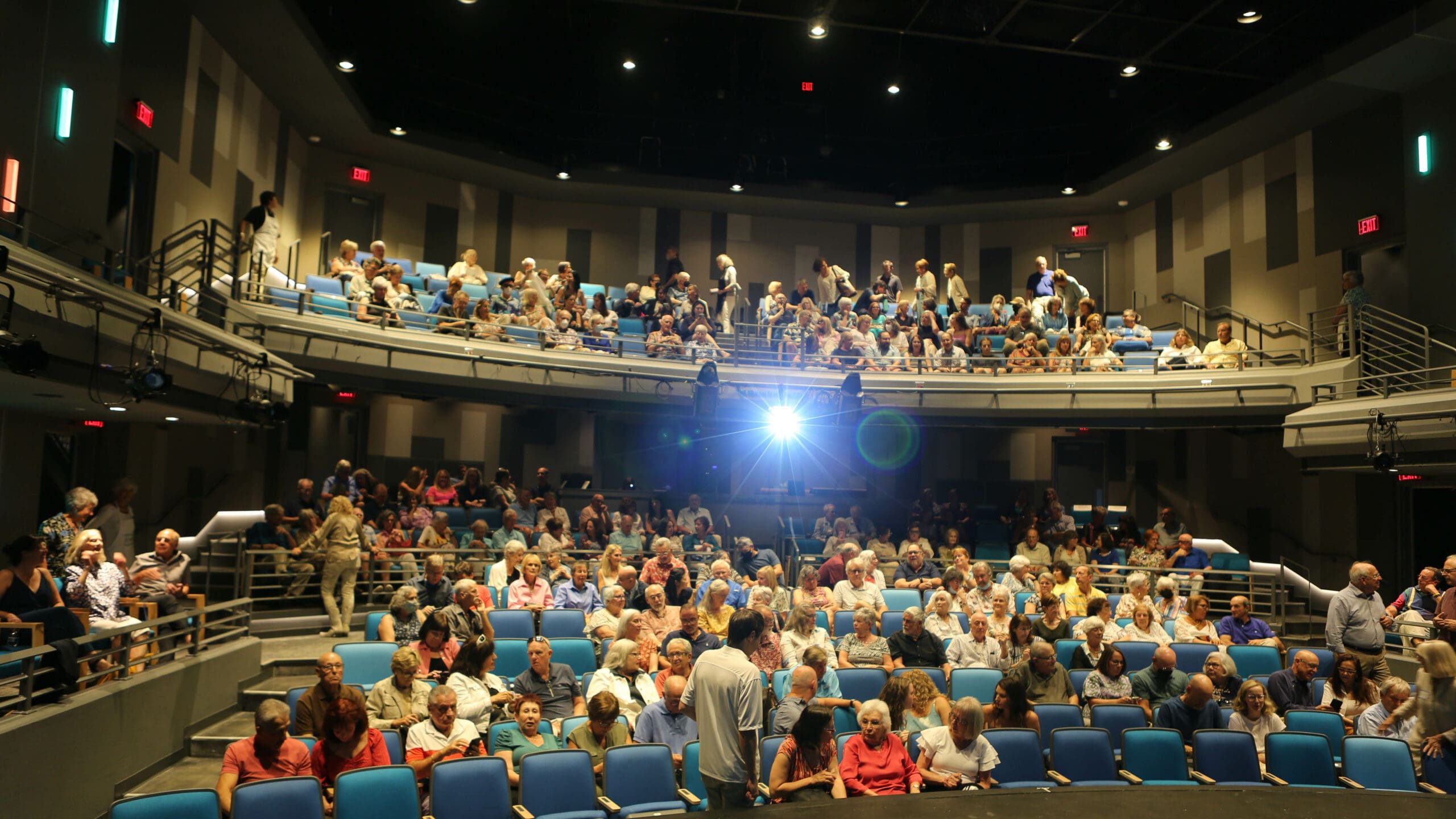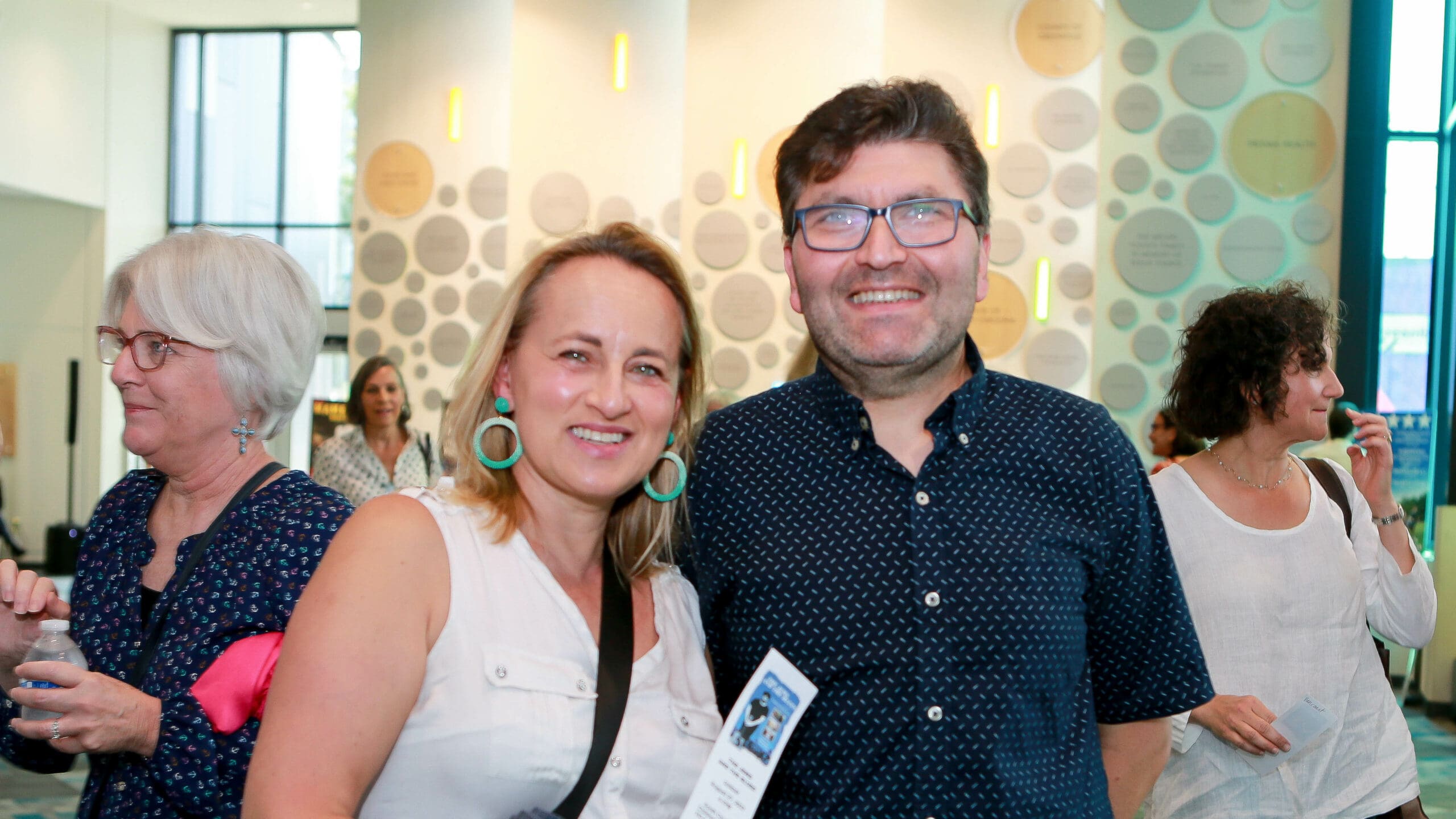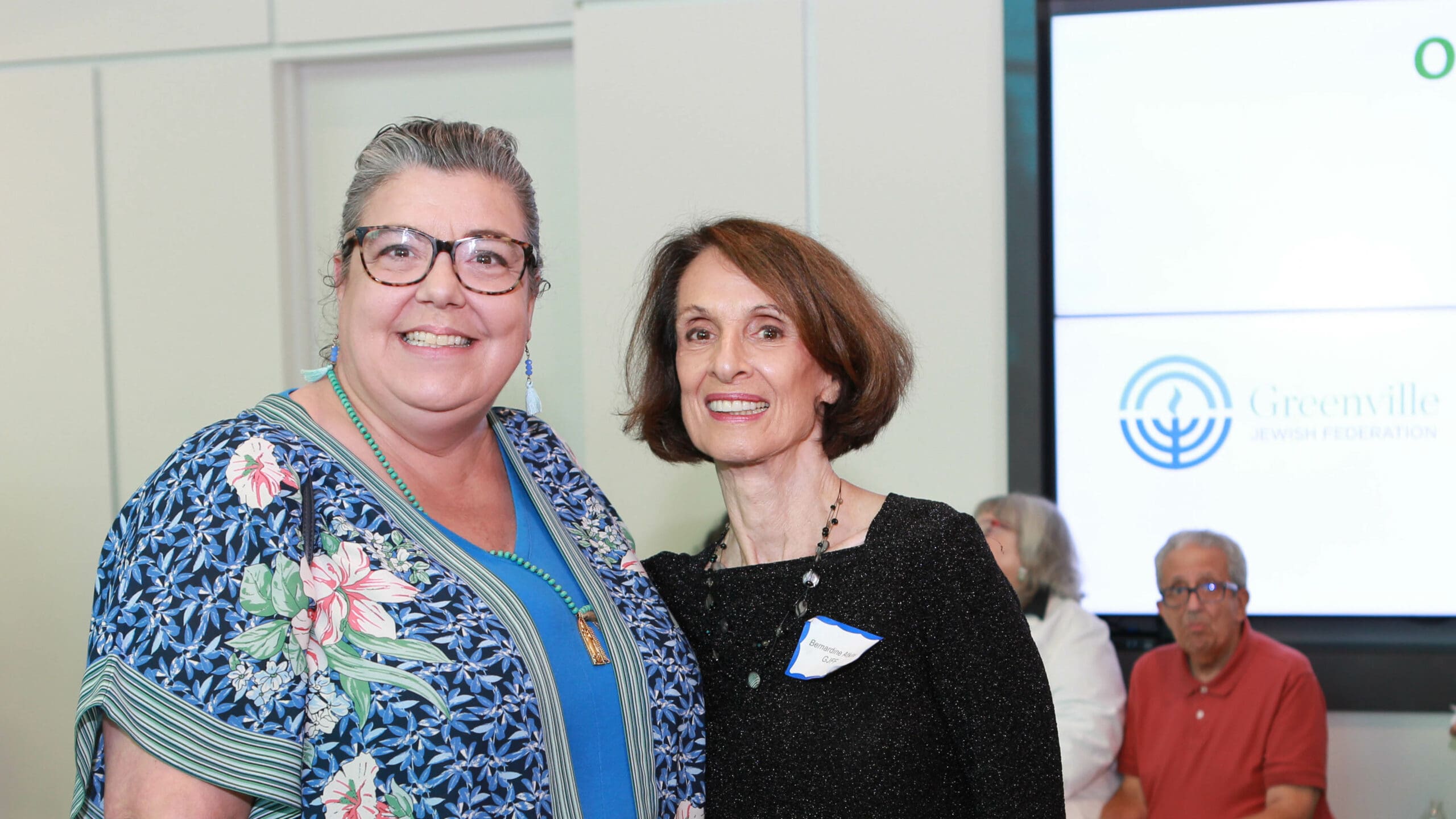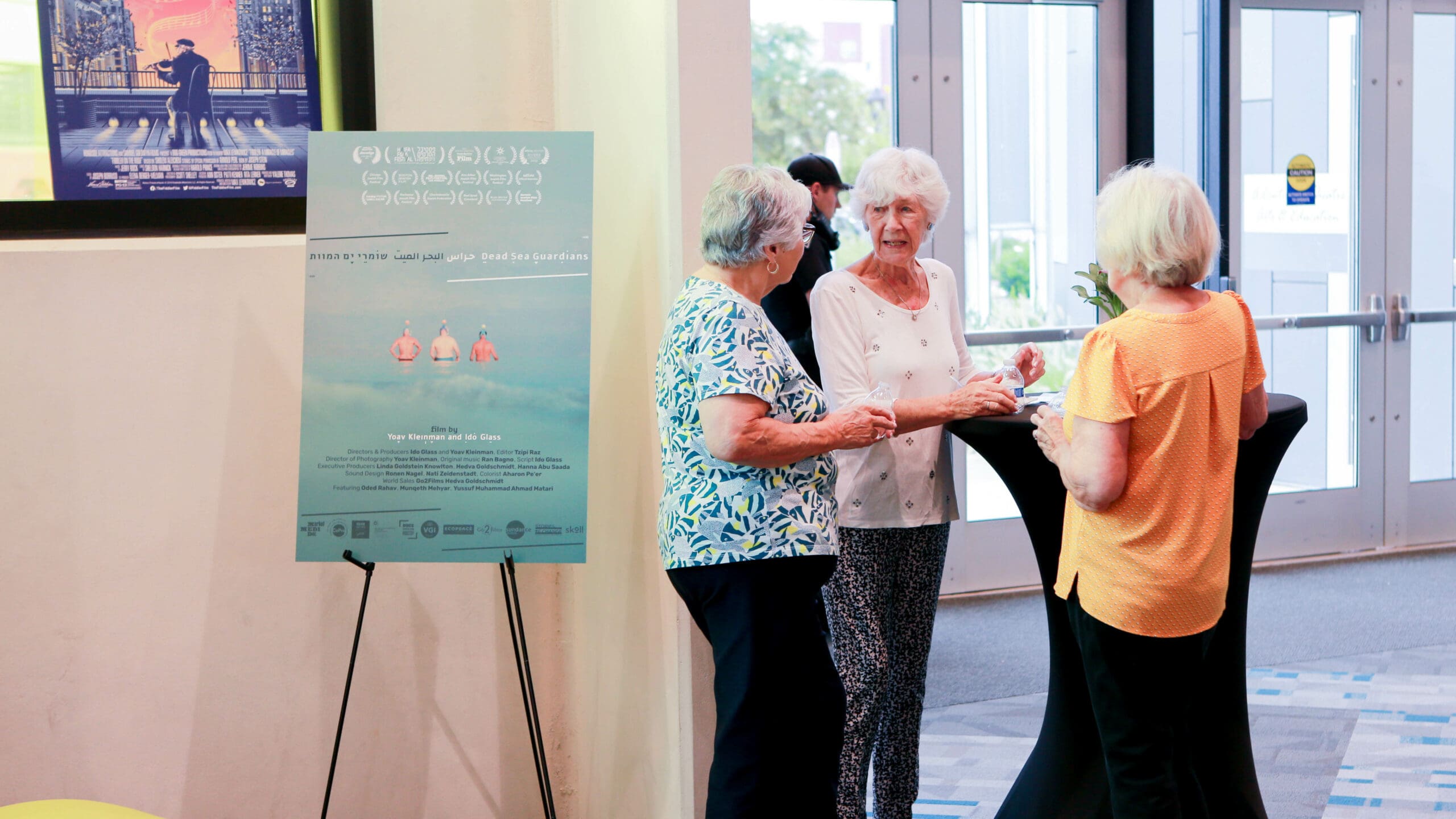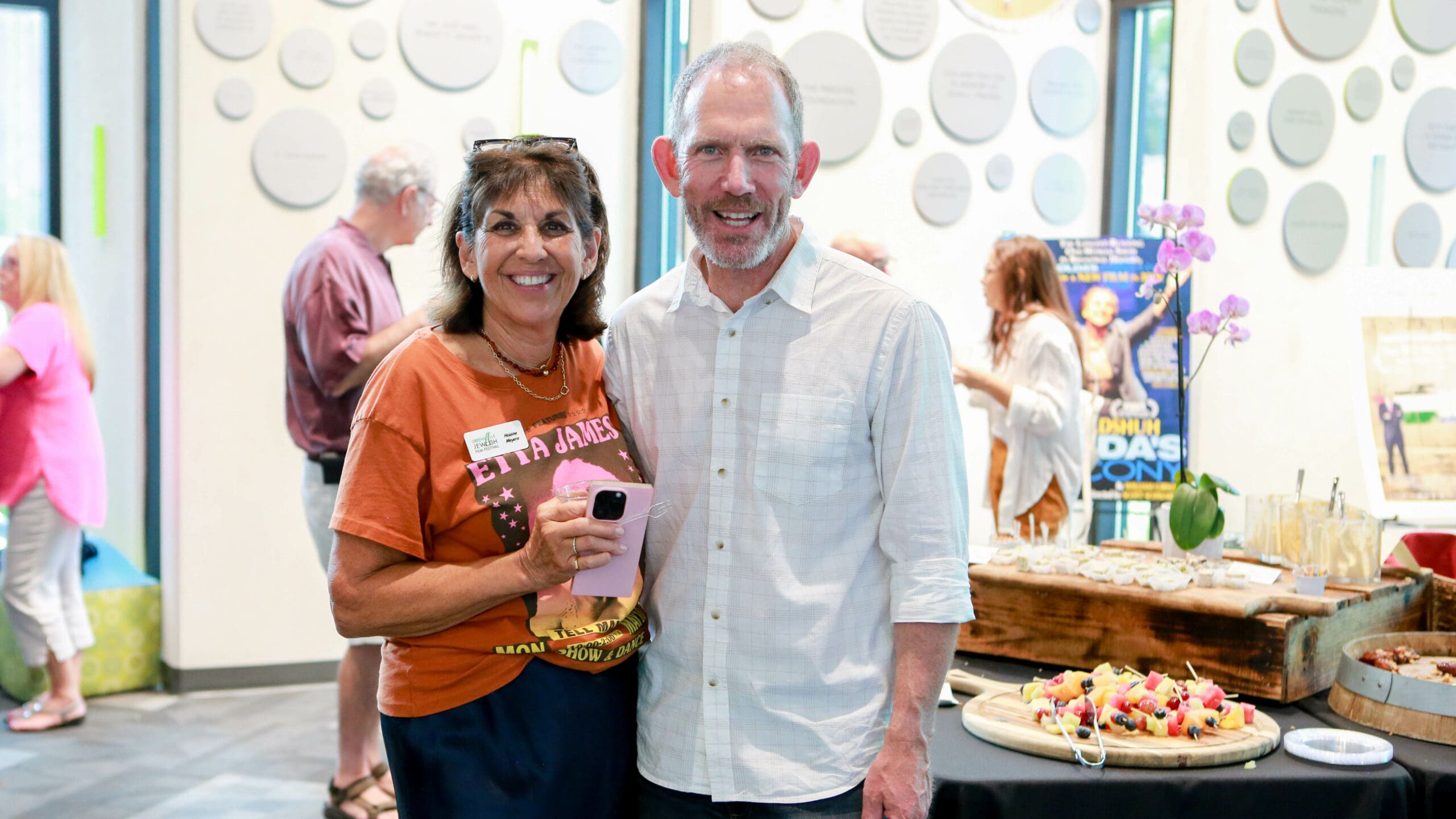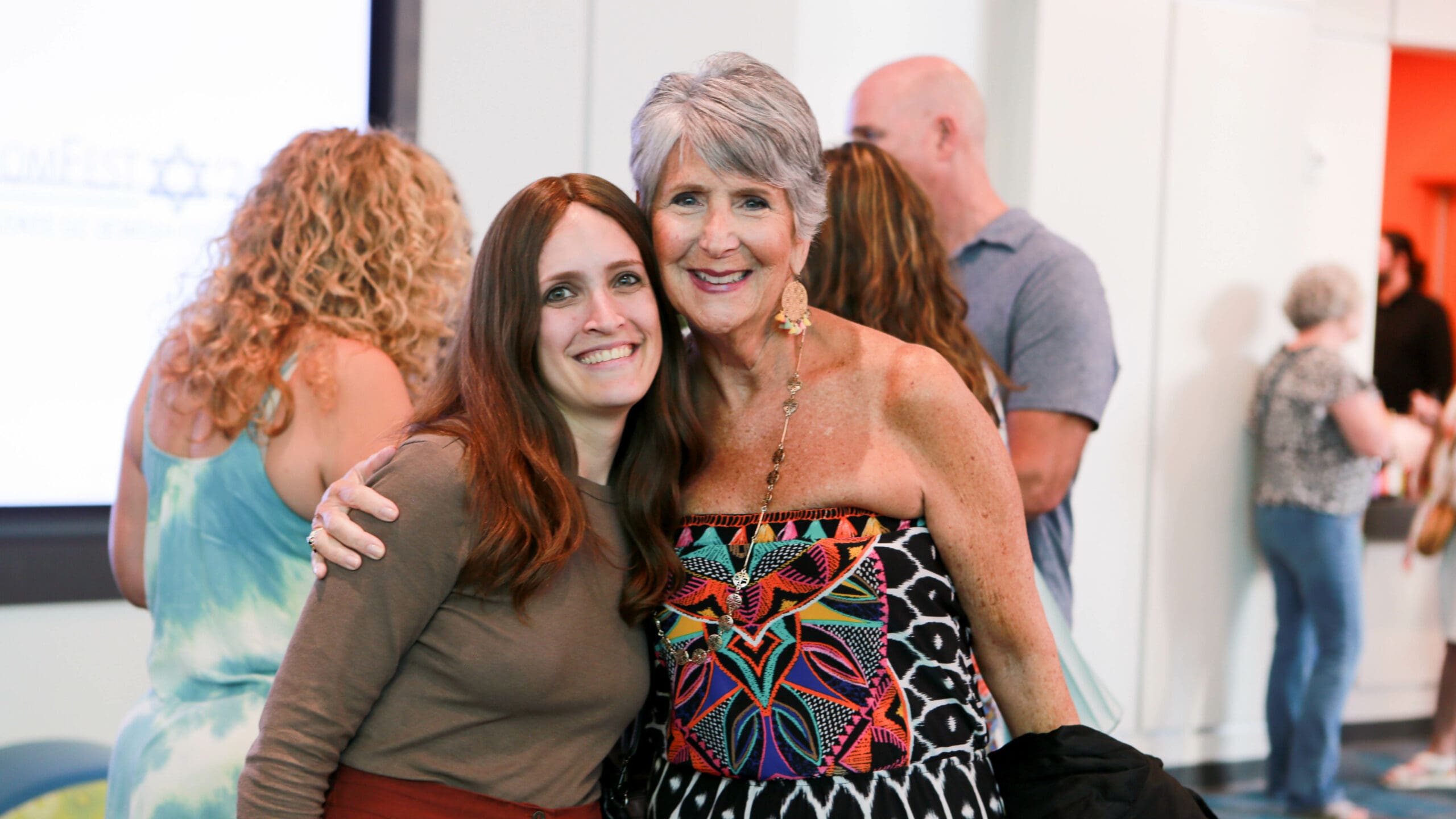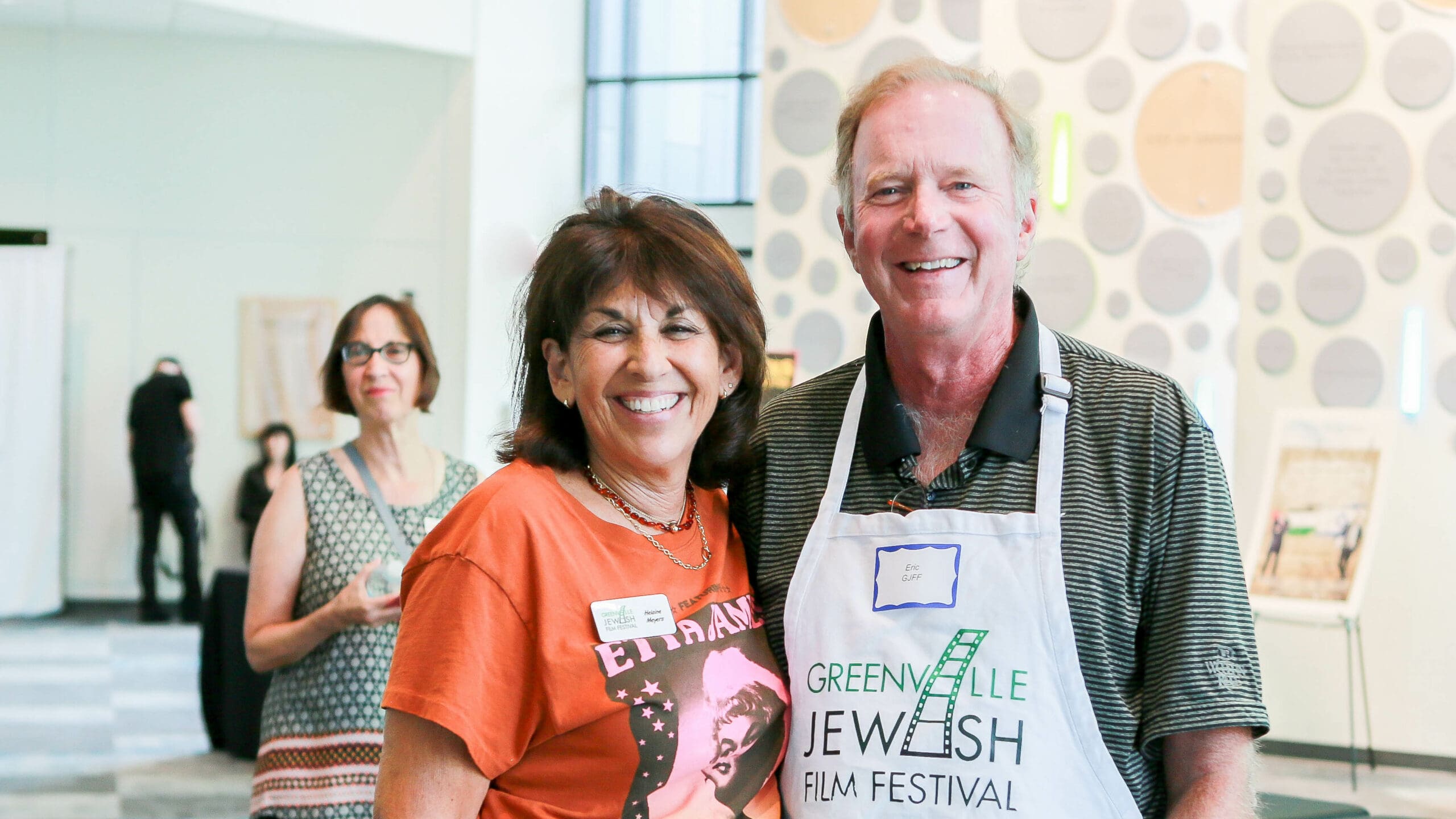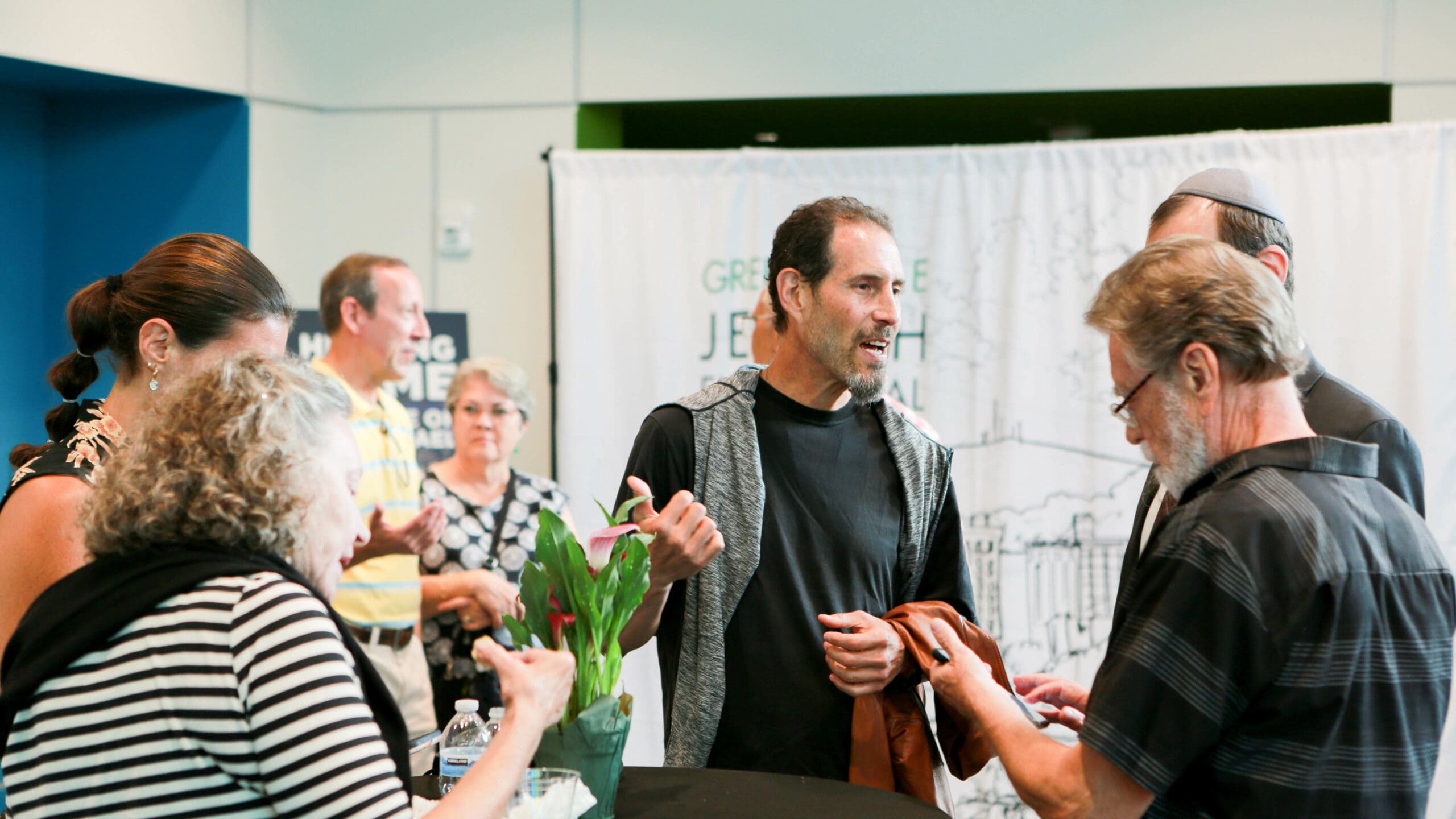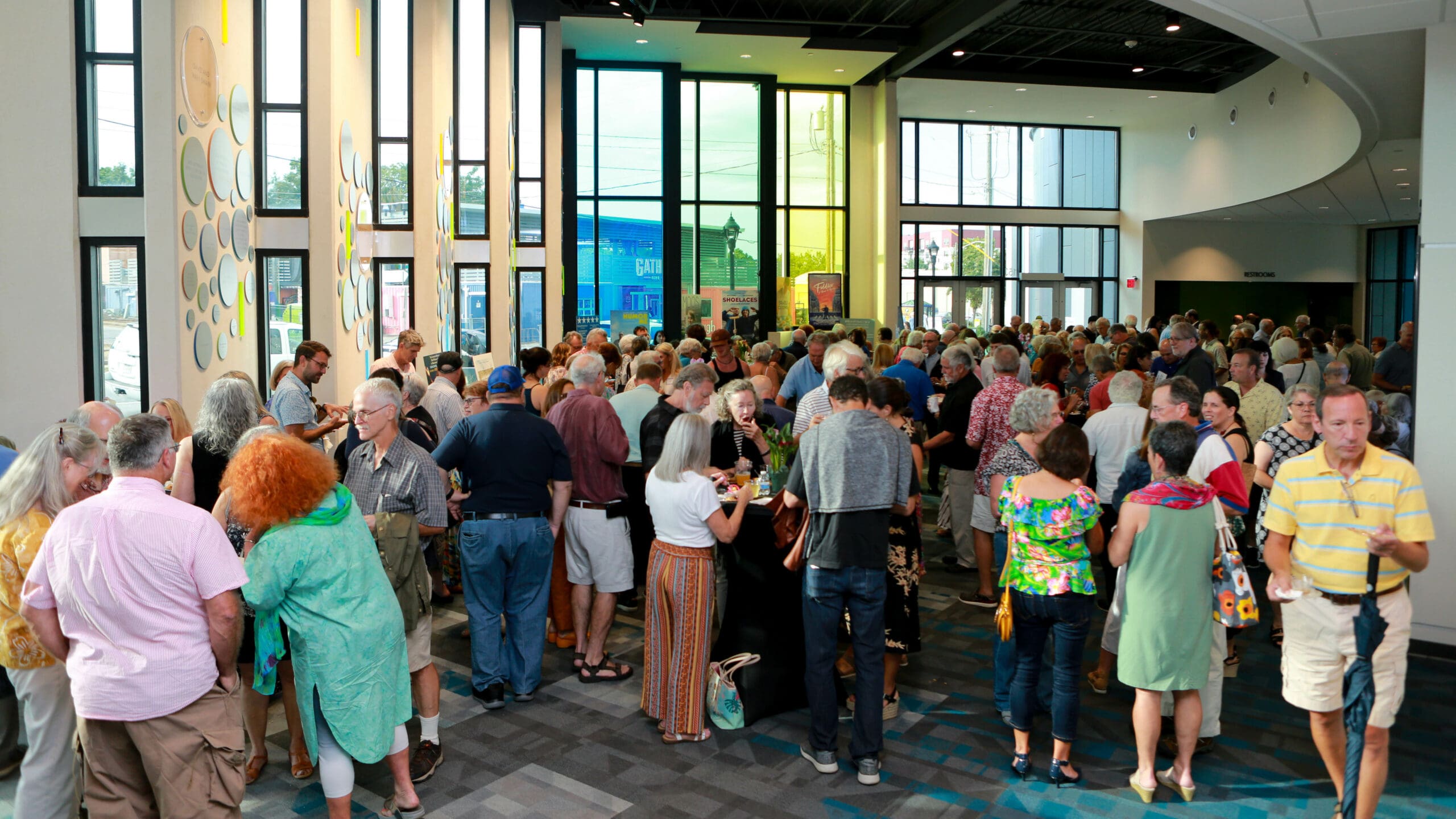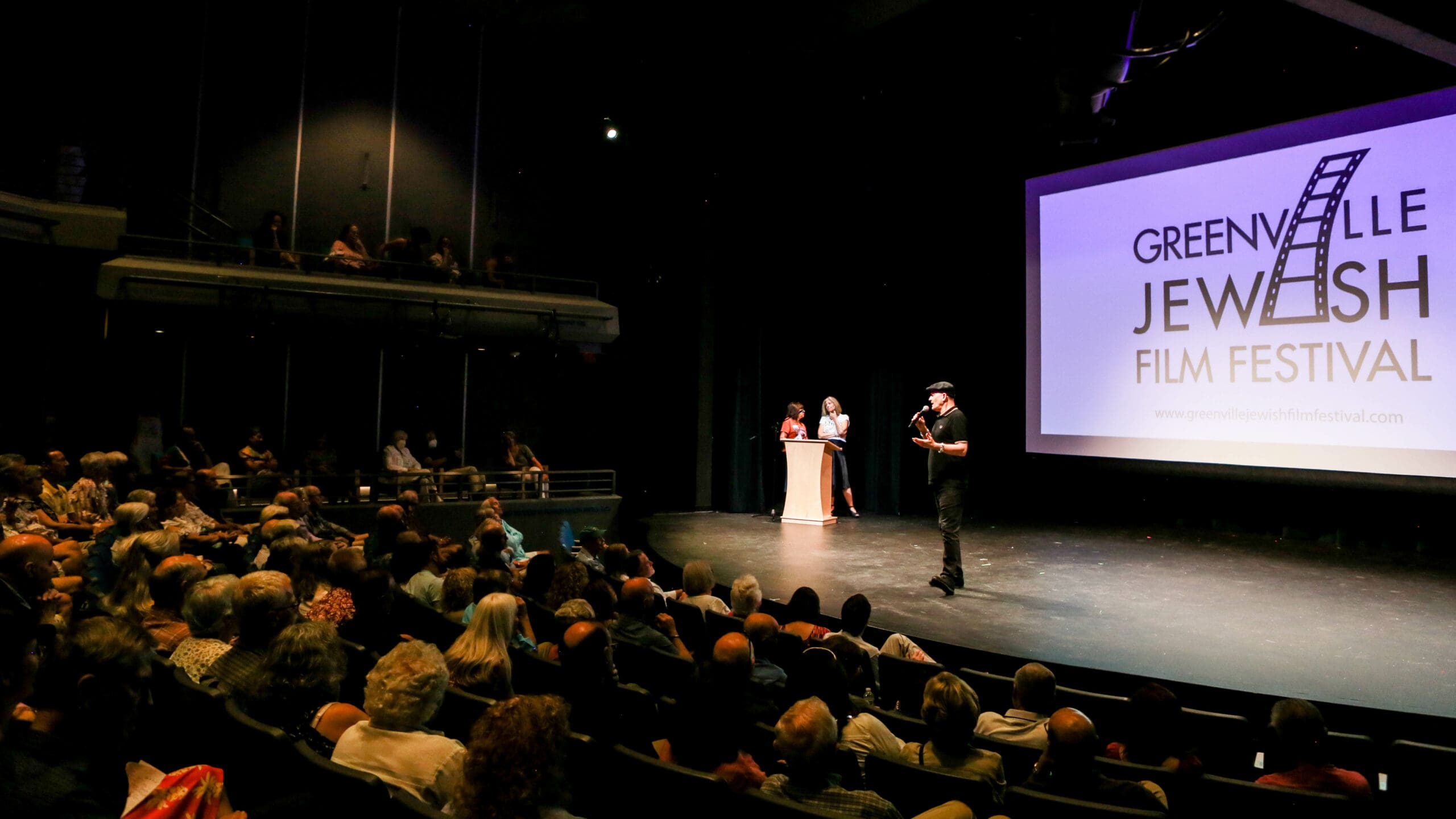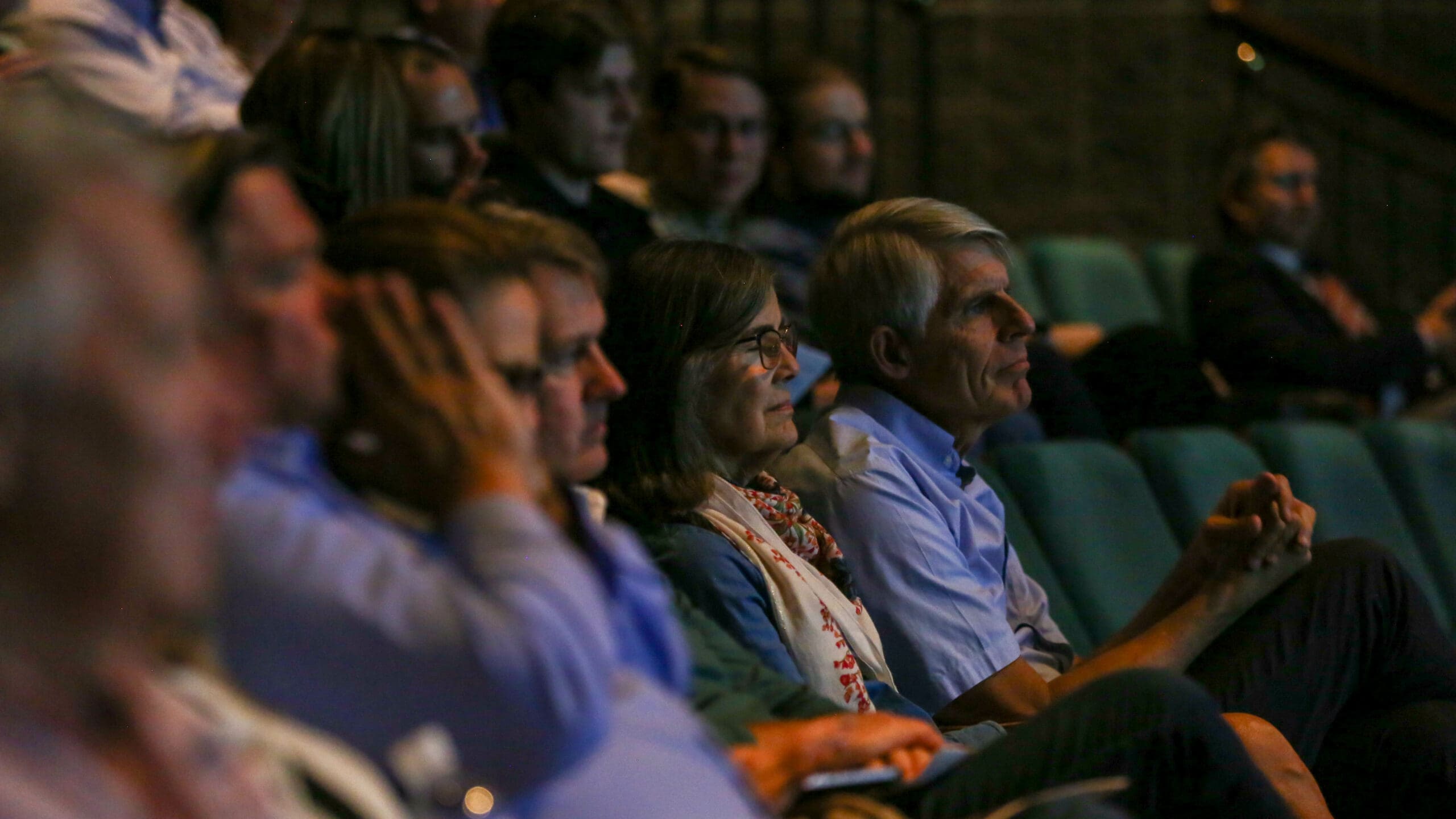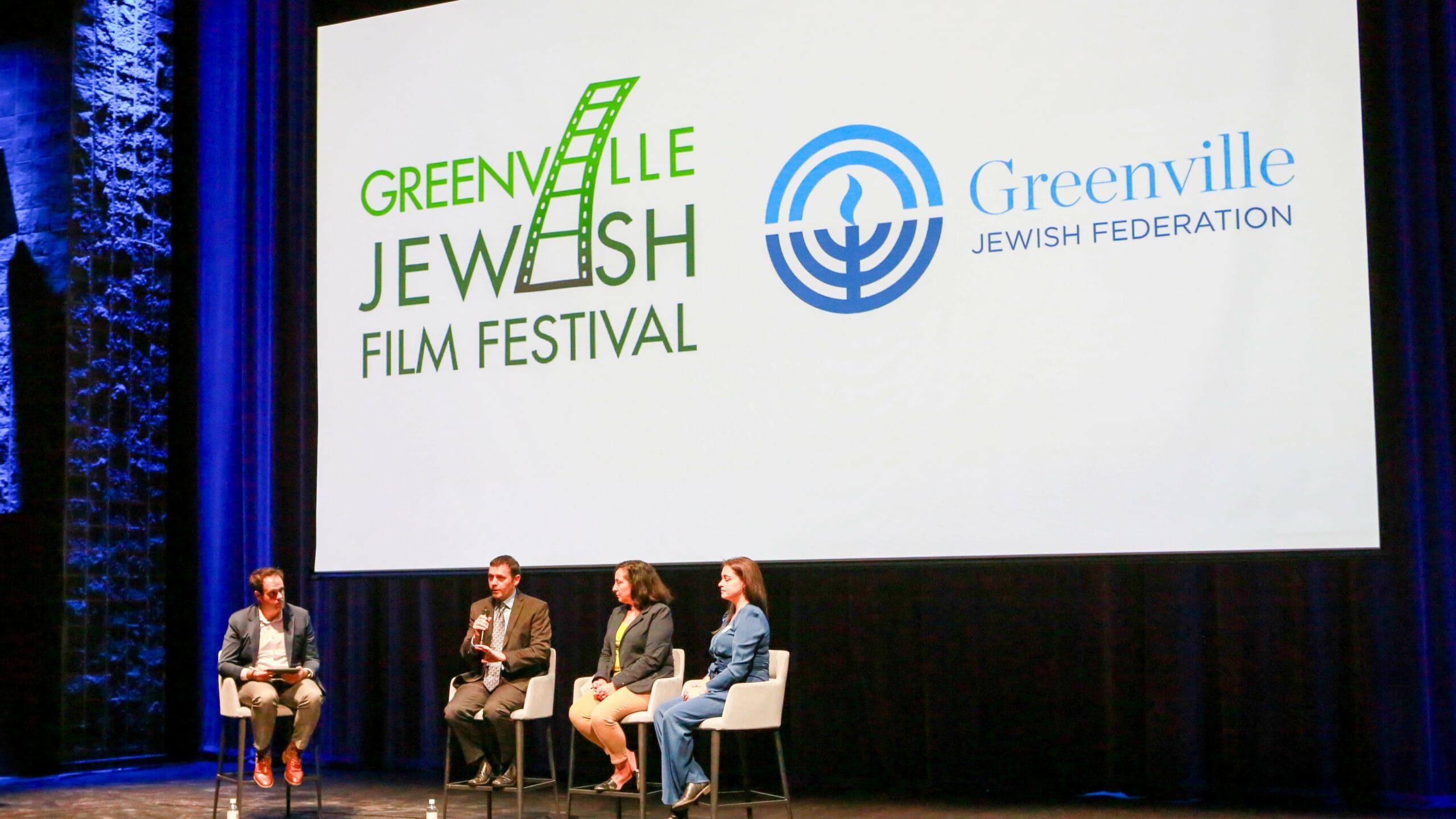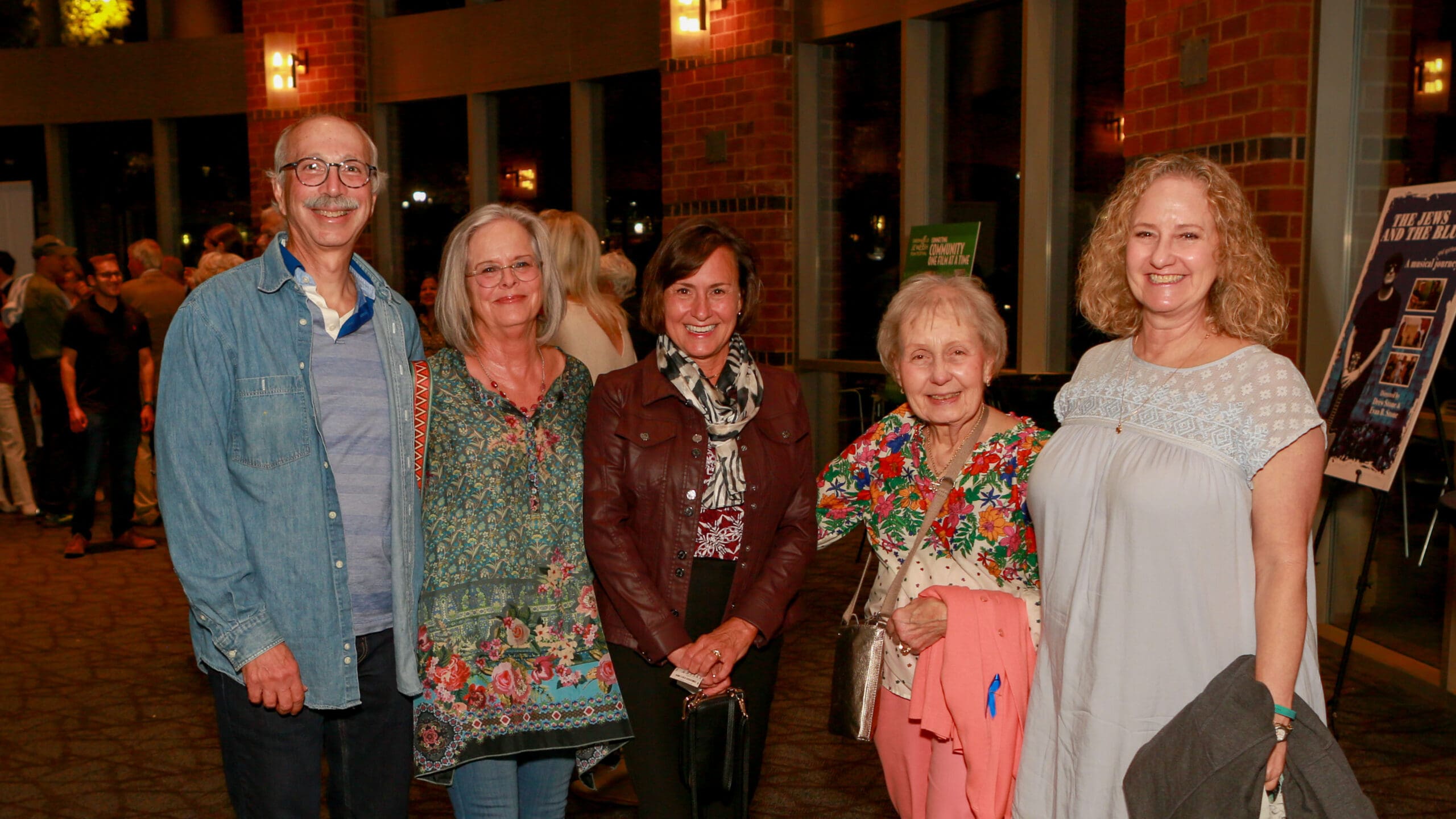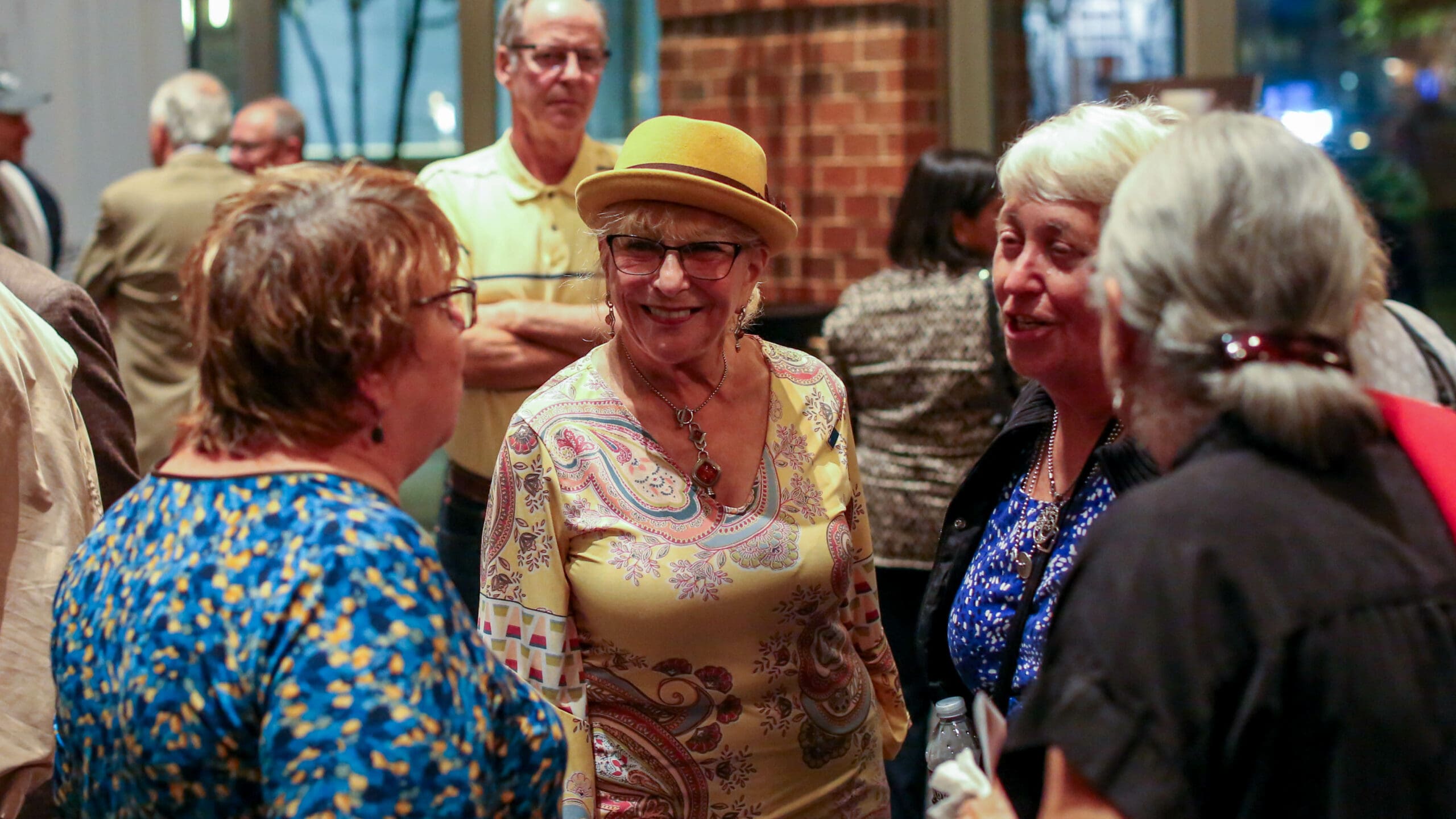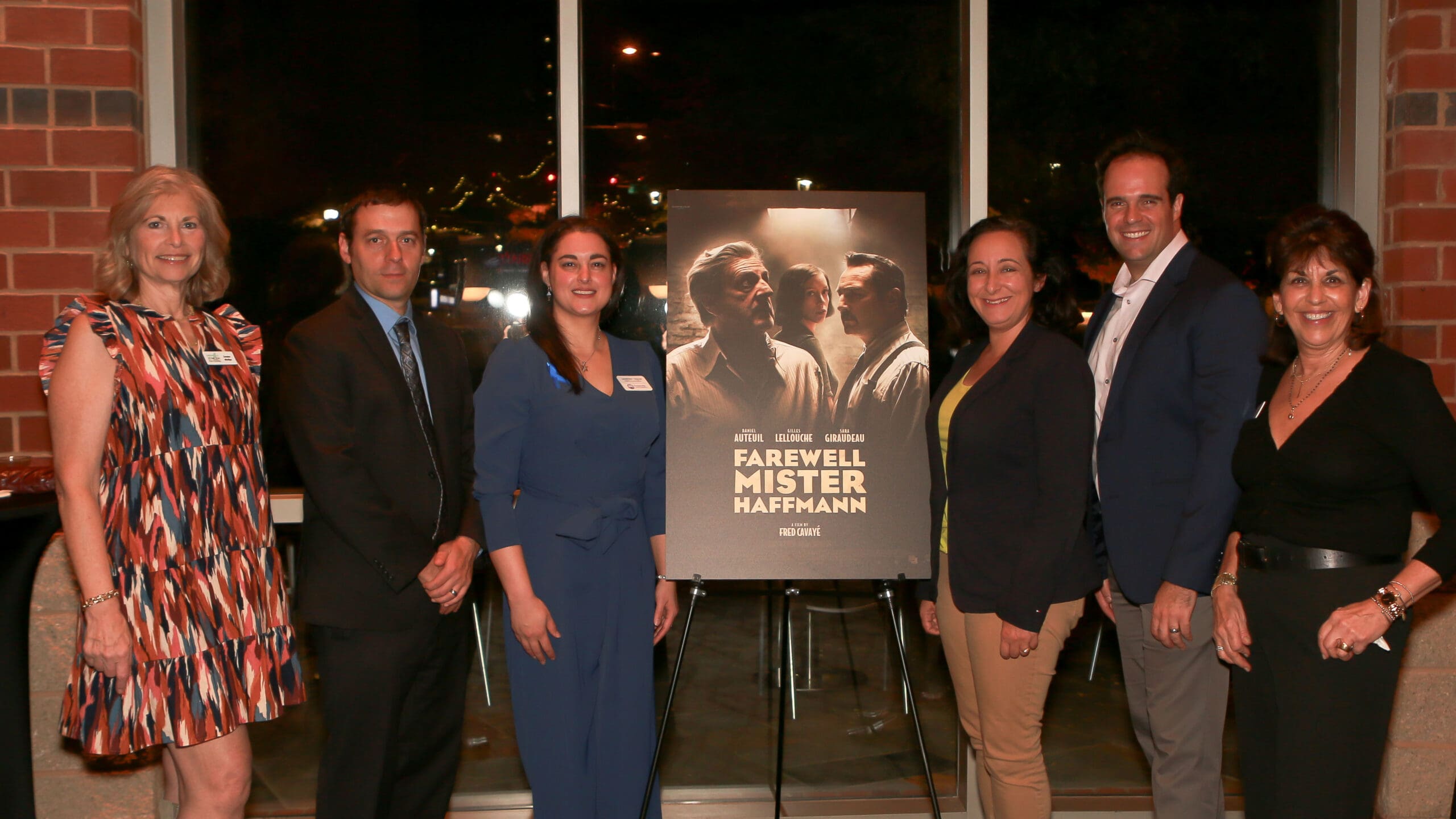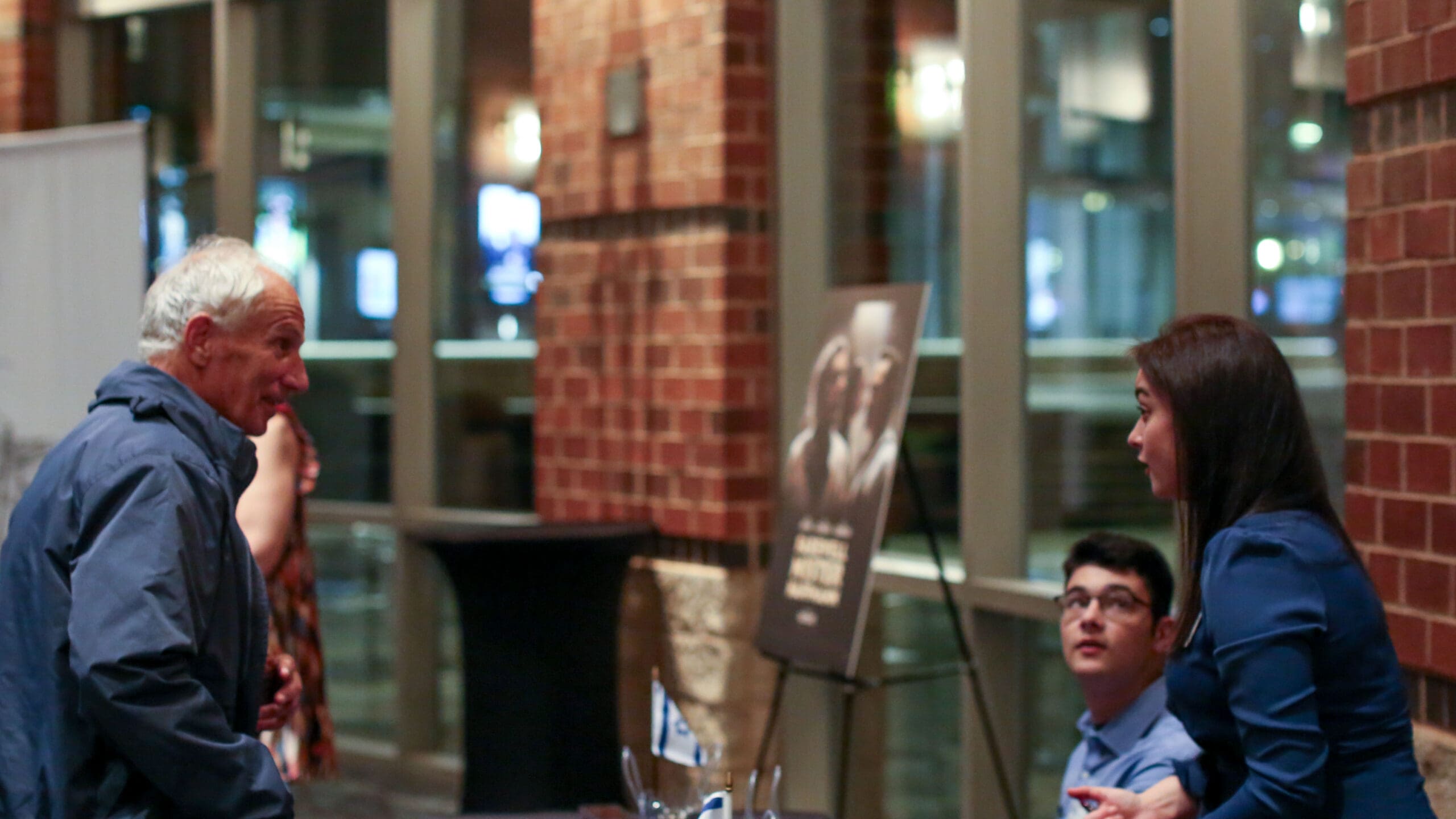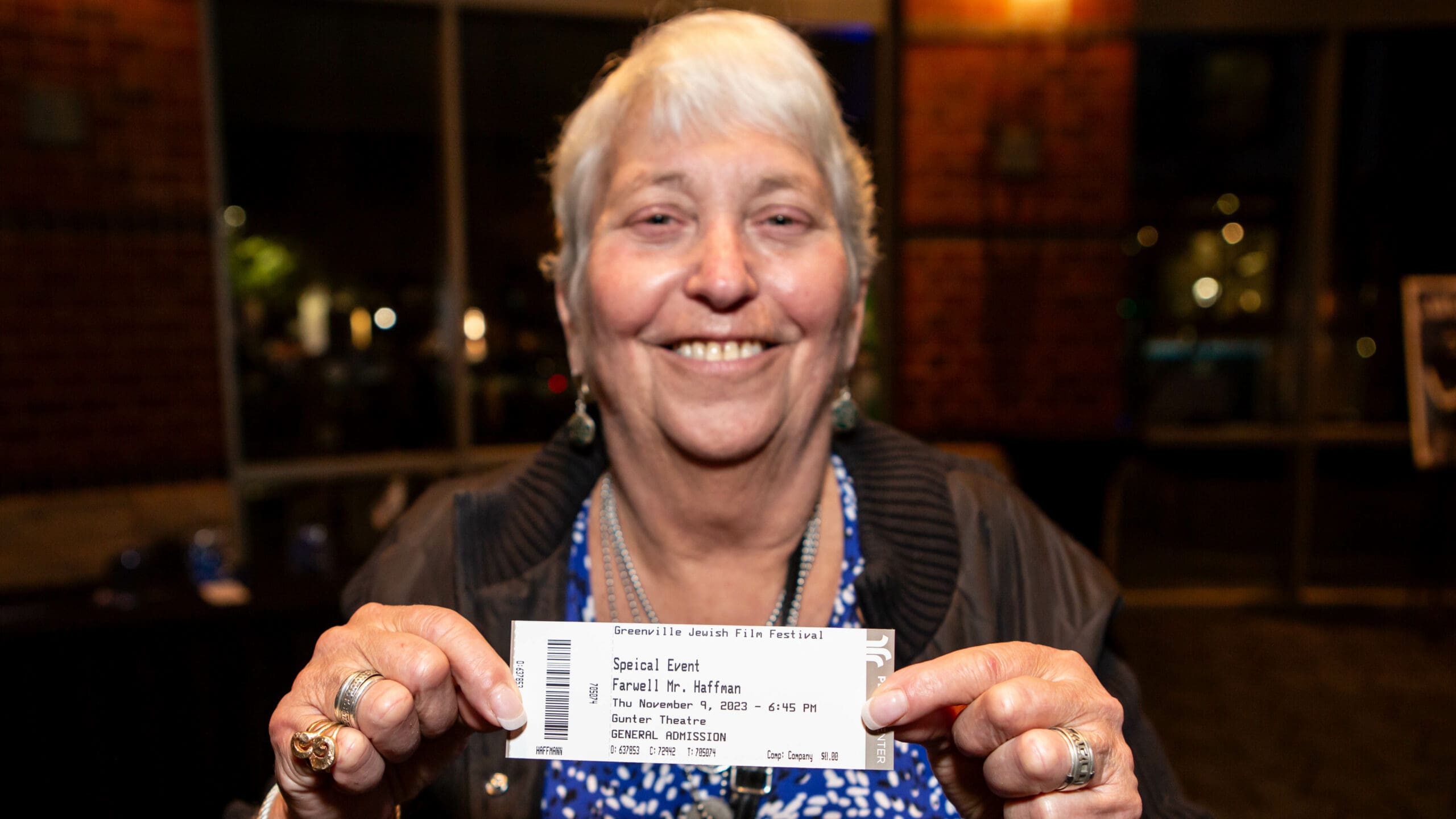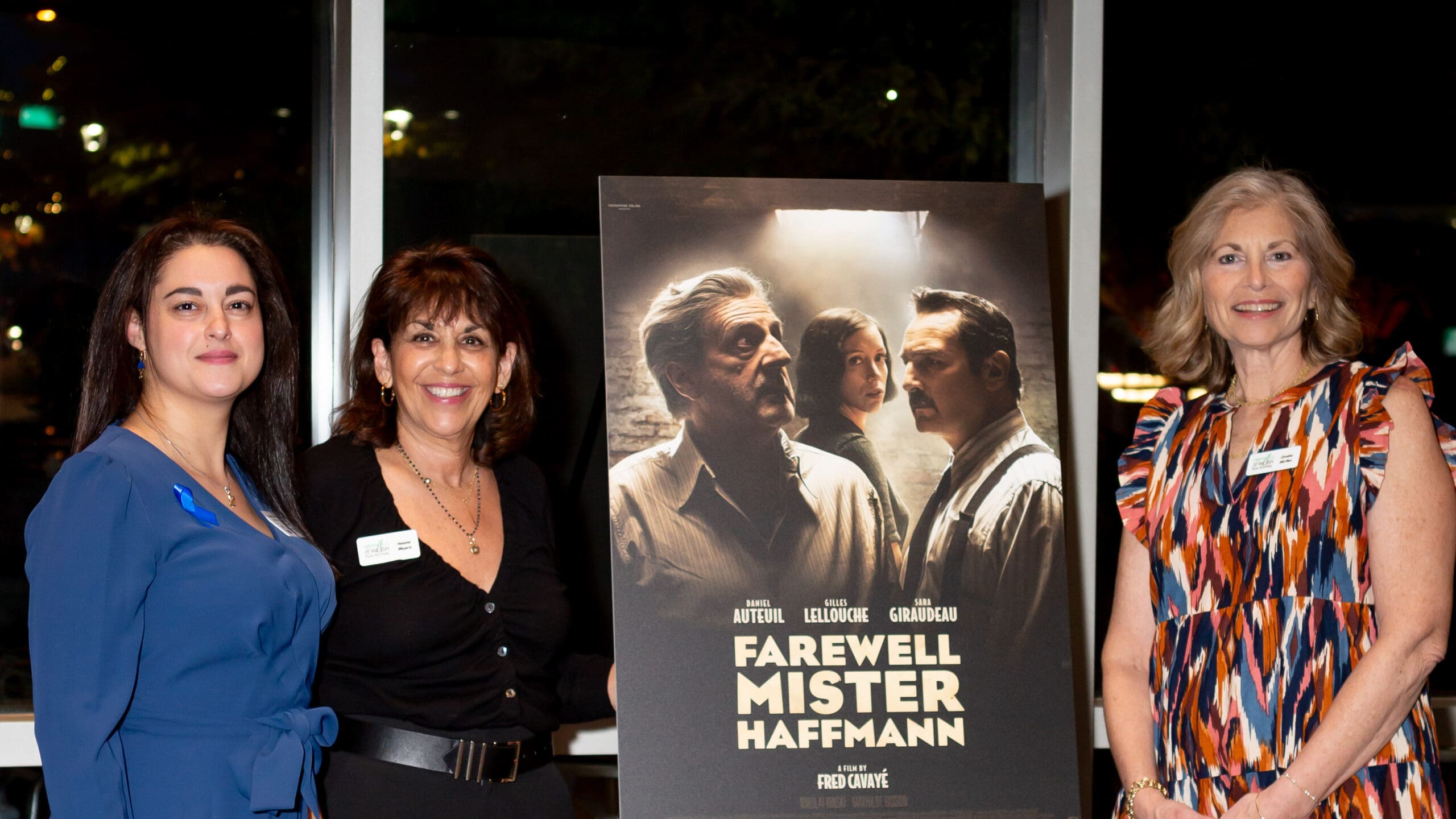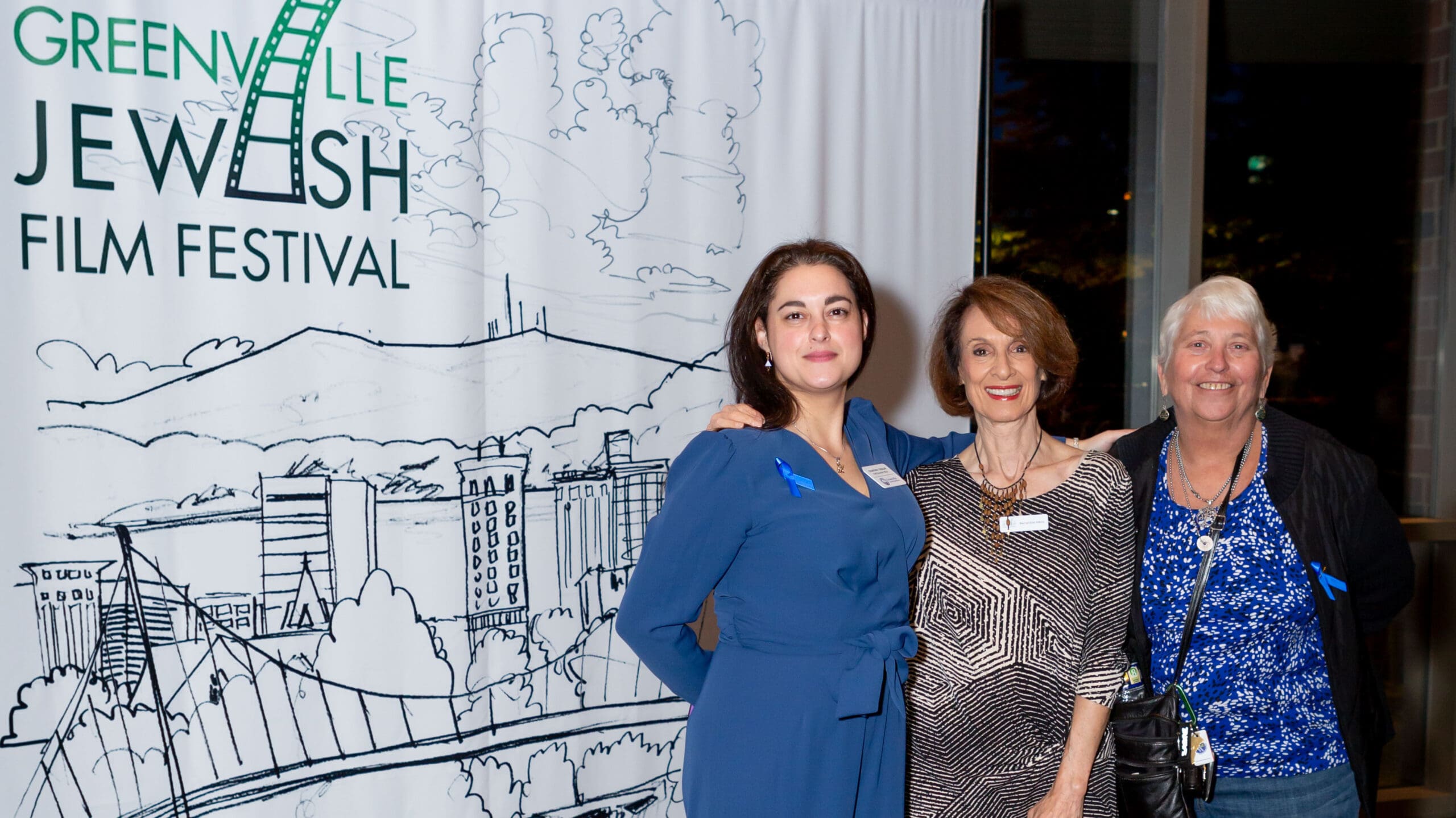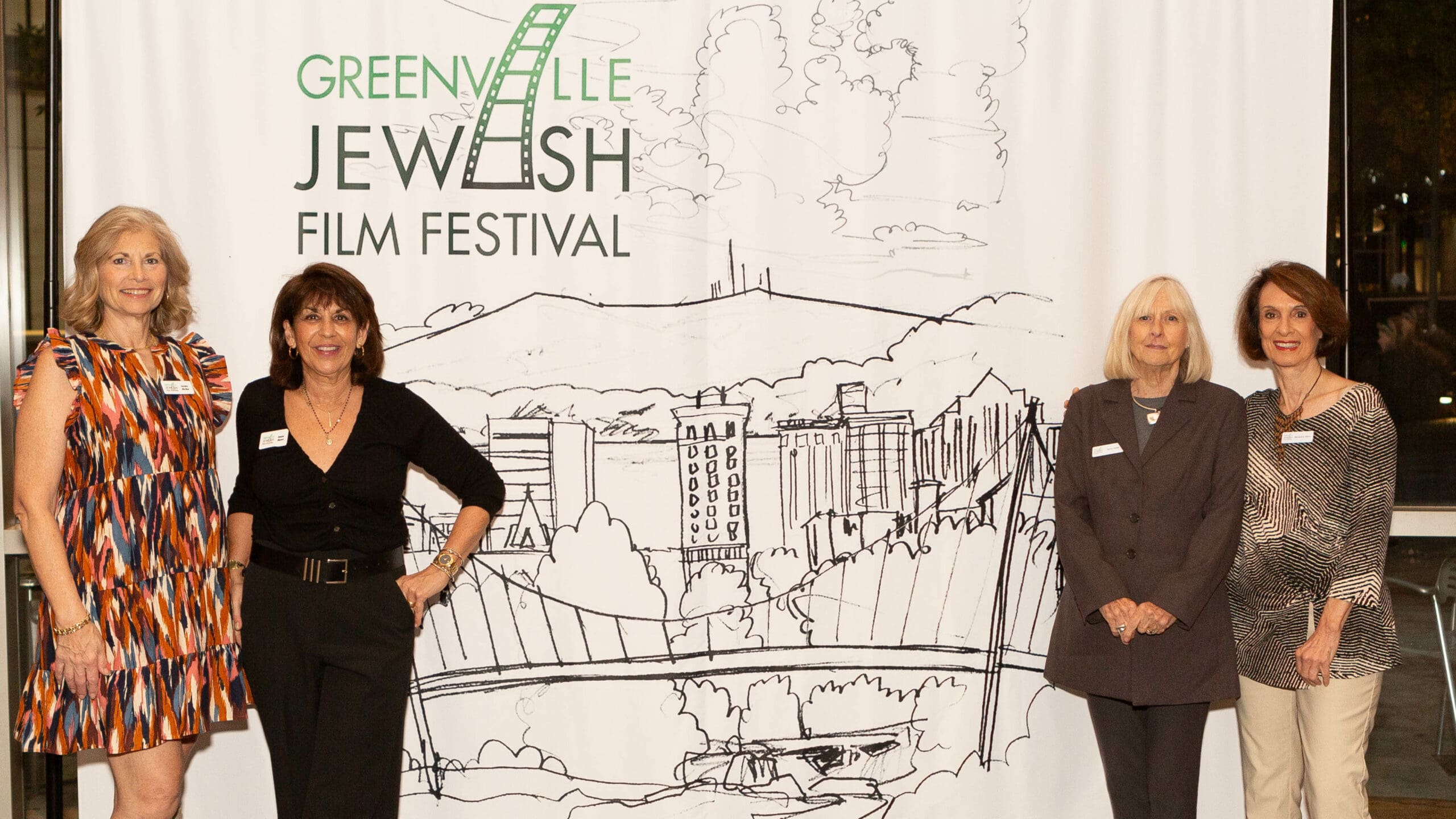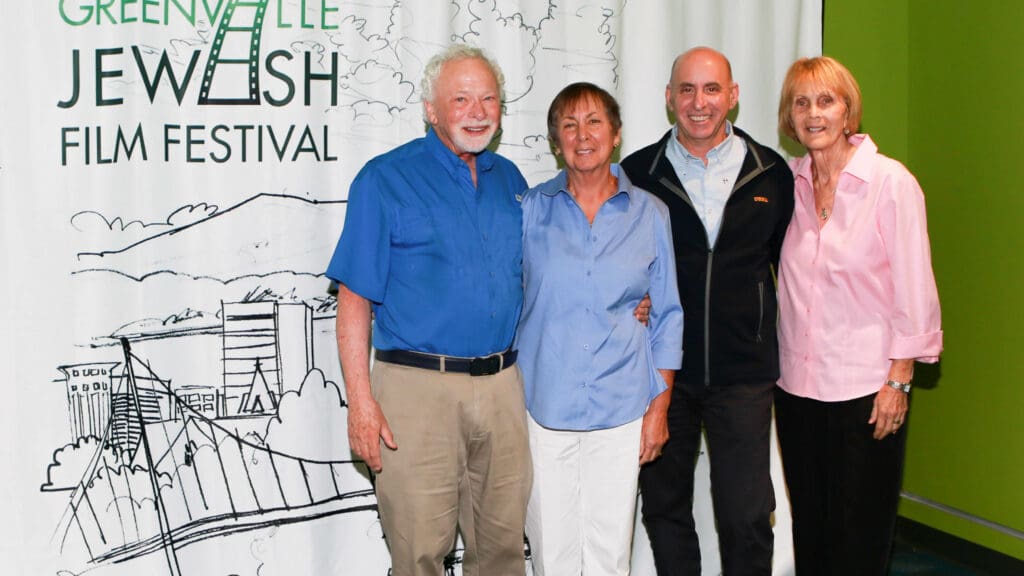 Our film festival events bring our cultures & communities closer together.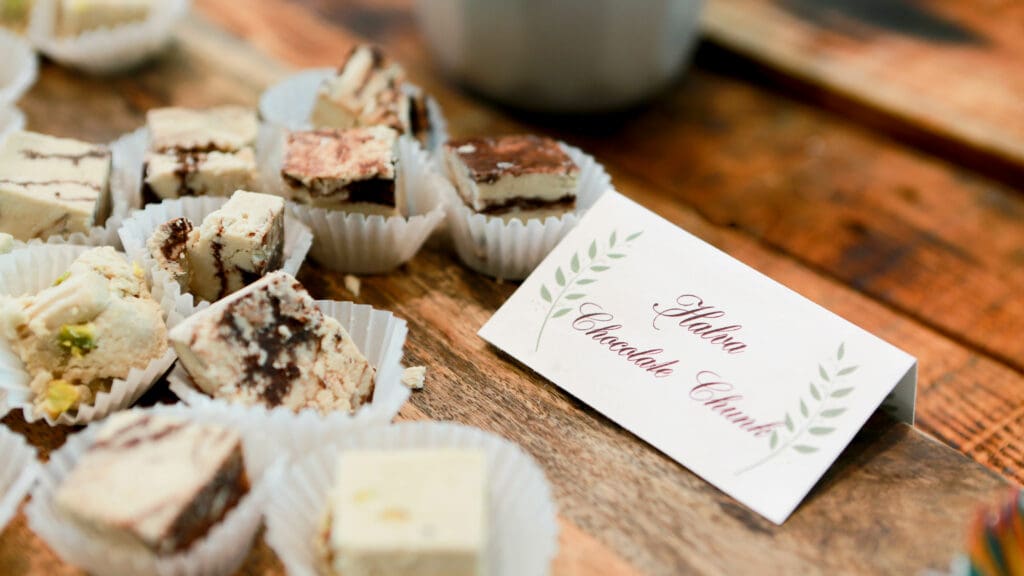 Delicious foods carefully selected to pair with the cultures highlighted in the movie.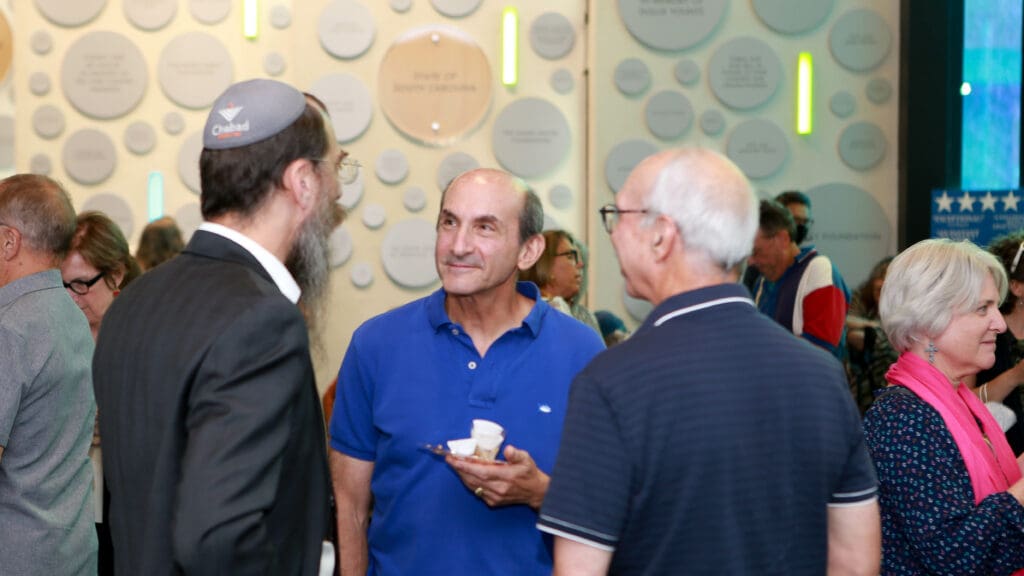 Community partners ensure a rich & culturally diverse experience.
We value your support at any level.
Your generous tax deductible donation helps to ensure that we will be able to continue our work celebrating the art of Jewish film making. Bringing quality films that educate, inspire, entertain and encourage discussion which creates a path of shared experiences with our community.
Where does my donation go?
As a 501(c)(3), we rely solely on grants and donations to support our mission of bringing high-quality films to the Greenville community. We believe that access to quality films is essential to a vibrant and diverse cultural scene and we are committed to making this possible for all. So, if you share our vision and appreciate the work we do, please consider making a donation today. Your support will allow us to continue bringing wonderful films to Greenville, and help us make a difference in the lives of our community members. Thank you for considering our cause!
We showcase films that expose the community of Greenville to the rich and diverse heritage of Judaism.
Our hope is that through the art of film, we can inspire our community to see beyond differences, and instead, connect over the ties that bind us all – such as respect, love, and humanity. Our selection of movies allows for an opportunity to think critically and feel powerfully. Our festival is located inside the South Carolina Children's Theatre in beautiful, downtown Greenville. A signature feature of our festival is a welcoming reception for each of our films, giving the audience an opportunity to discuss the film with fellow film-goers.
We are strengthening our community through film.
The festival seeks to offer quality entertainment that will create an ongoing vehicle for the upstate of South Carolina and greater Greenville Community to strengthen its cultural foundation, promote diversity, and grow Greenville's reputation as a culturally vibrant city.
Founded in 2018 by Osnat Rosen, Helaine Meyers and Caroline Warthen, we recognized that Greenville is strategically placed halfway between Charlotte, NC and Atlanta, GA and therefore was a perfect place to begin a new and different type of film festival.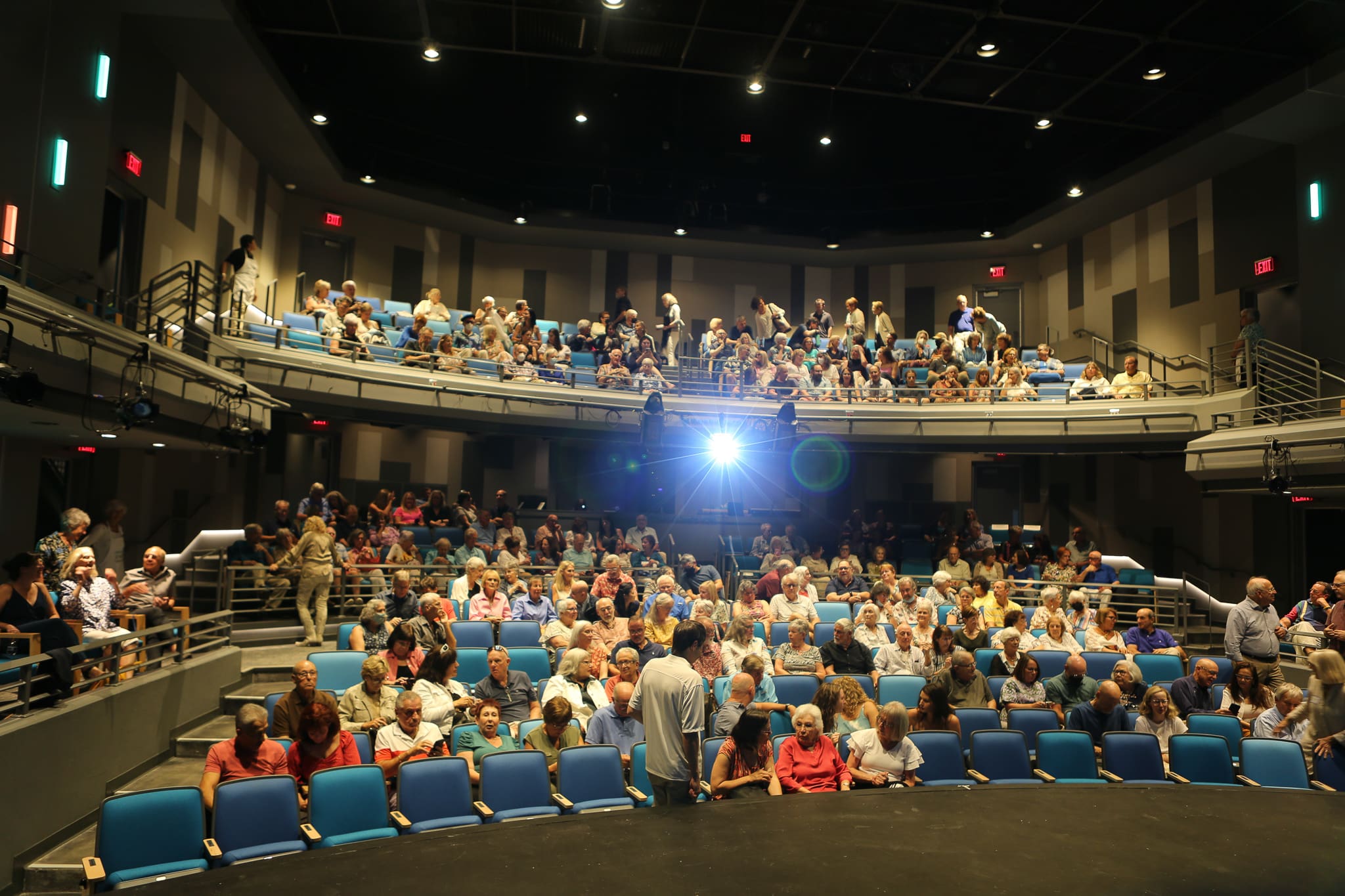 Thanks so much for making sure that the Greenville Jewish Film Festival was on my radar! I enjoyed the reception and loved the documentary! I learned so much and keep thinking about it today.
Gina Blohm
Such an outstanding experience. Proud of these ladies and super proud of Greenville. Wow!
Rick Zepel
Super proud to use my voice in support of the Greenville Jewish Film Festival. If you haven't had a chance to attend the festival, put it on your calendar for next year! Osnat Rosen, Caroline Diamond Warthen, and Helaine Meyers do an amazing job choosing high-quality films, food and speakers to create a powerful community event.
Caroline Durrell Fritz
Such a lovely, organized, informative, inclusive event! So thankful I participated!! Great job! All very impressive! I'm glad to know even more about my Jewish neighbors and history! Thx for all you do for GVL!
Lura Godfrey
Thank you so much for arranging such a wonderful Jewish Film Festival for Greenville. You and your committee thought of everything - a beautiful and comfortable venue, heartwarming and inspiring movies, fabulous foods, and a PERFECT speaker.
Fran Wertheim
This is what the world needs. Crossing cultural boundaries and celebrate what is common. Enjoying music, dancing and having a good time. Make music, not war. Please tell Helaine I am very proud of what she is doing. This is the way to offer peace and understanding.
M.H.
Of all the events I've attended on behalf of The Mamboniks, yours was the most organized and most relevant to the film,
especially by including authentic food and music.
Mambo Judie
Are you passionate about the film-industry? Do you want to be part of a great non-profit organization?
Come join our festival team! We are always looking for enthusiastic and dedicated volunteers to help us get ready for our next Season.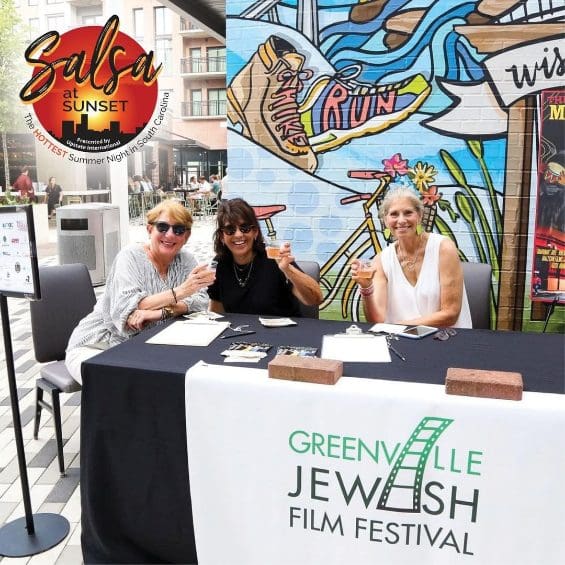 In 2023, we hosted SpringFest,  SummerFest and a special showing of "Farewell Mr. Haffmann" in November.
In 2022, we hosted our SummerFest and a special showing of "Beloved: Children of the Holocaust" in the winter.
In 2020, we featured Golda's Balcony, Shoelaces, and an entire day of short-form storytelling through film. 
2019 was the inaugural Greenville Jewish Film Festival. We were honored by the love and support received in our first year!
In 2018, we hosted a kickoff event that featured deliciously authentic Israeli food, refreshments and desserts catered by Yafo Kitchen of Charlotte, NC.
We are grateful for our community support.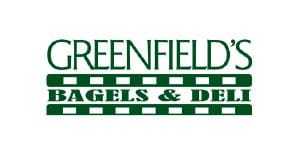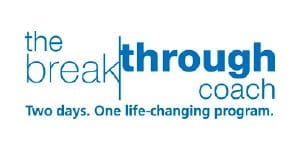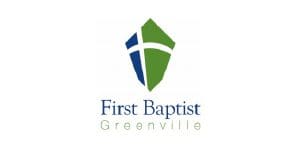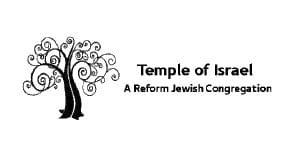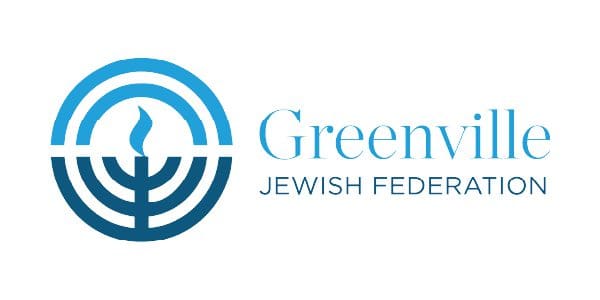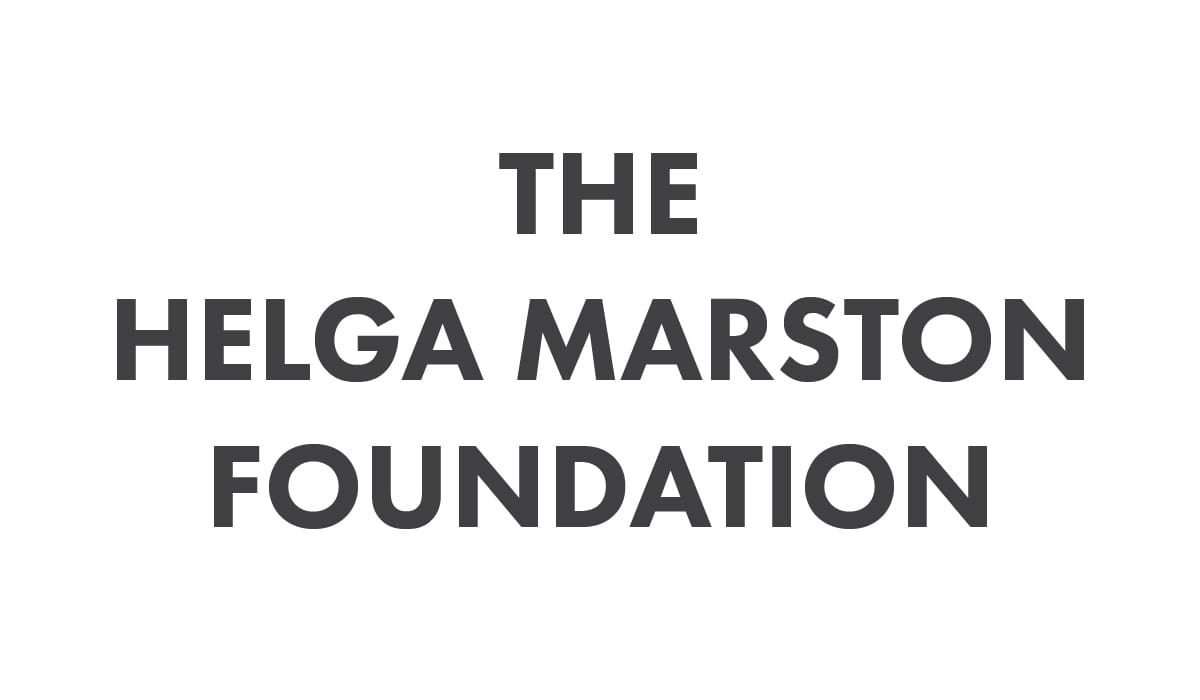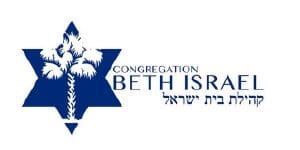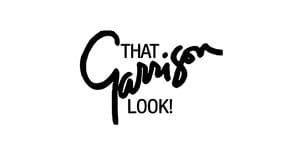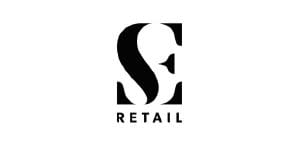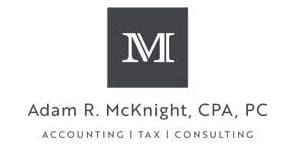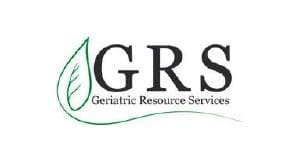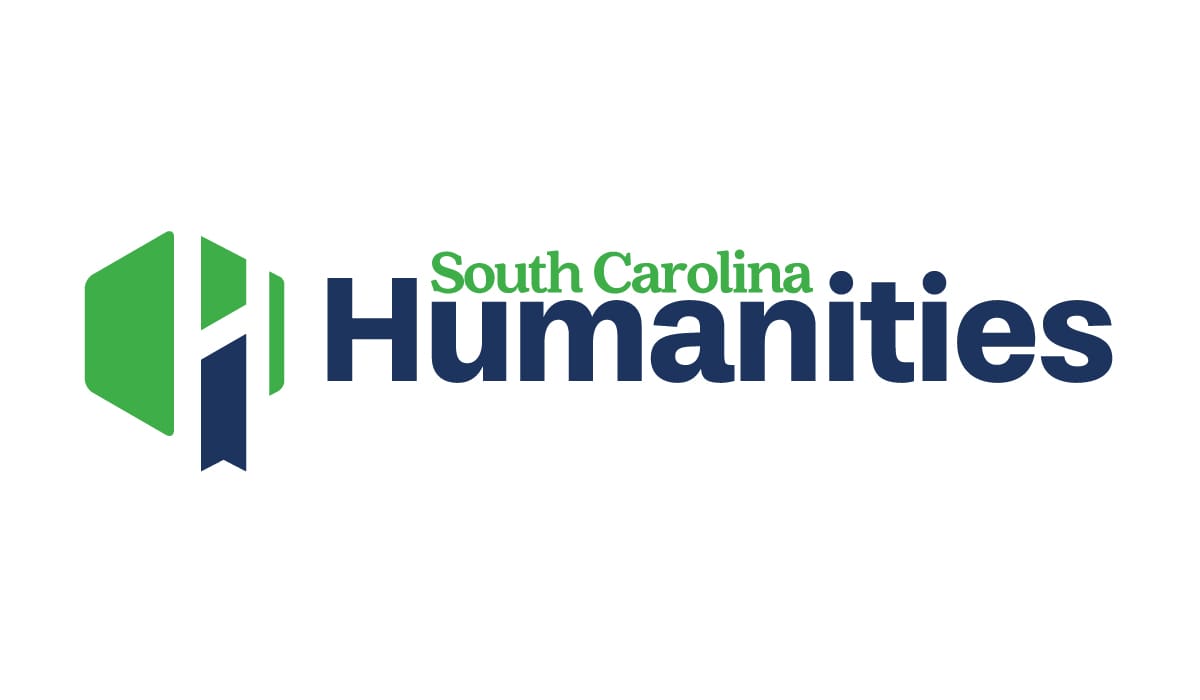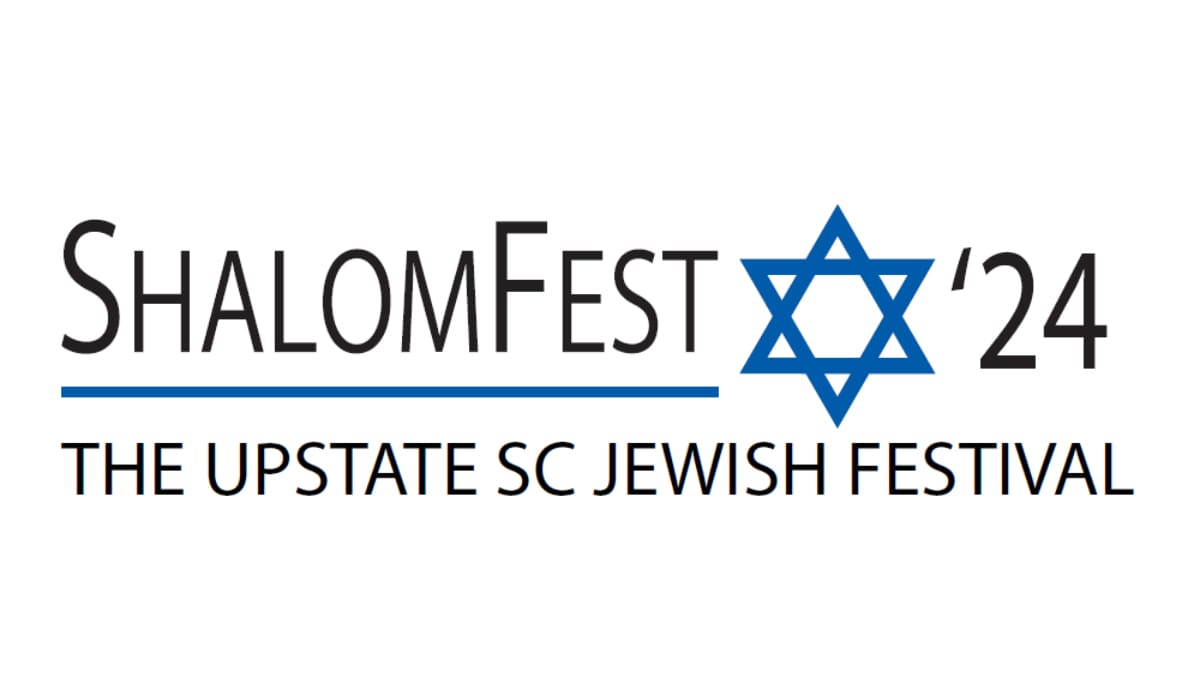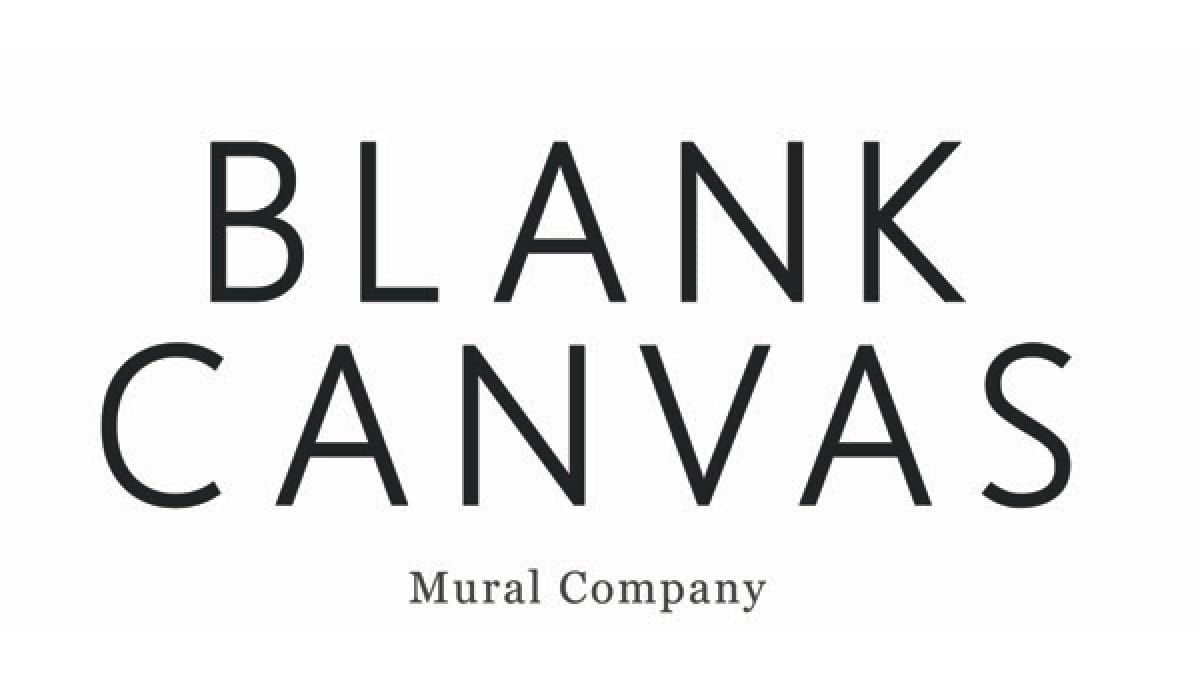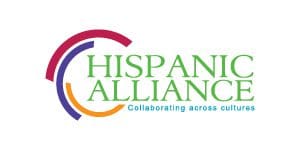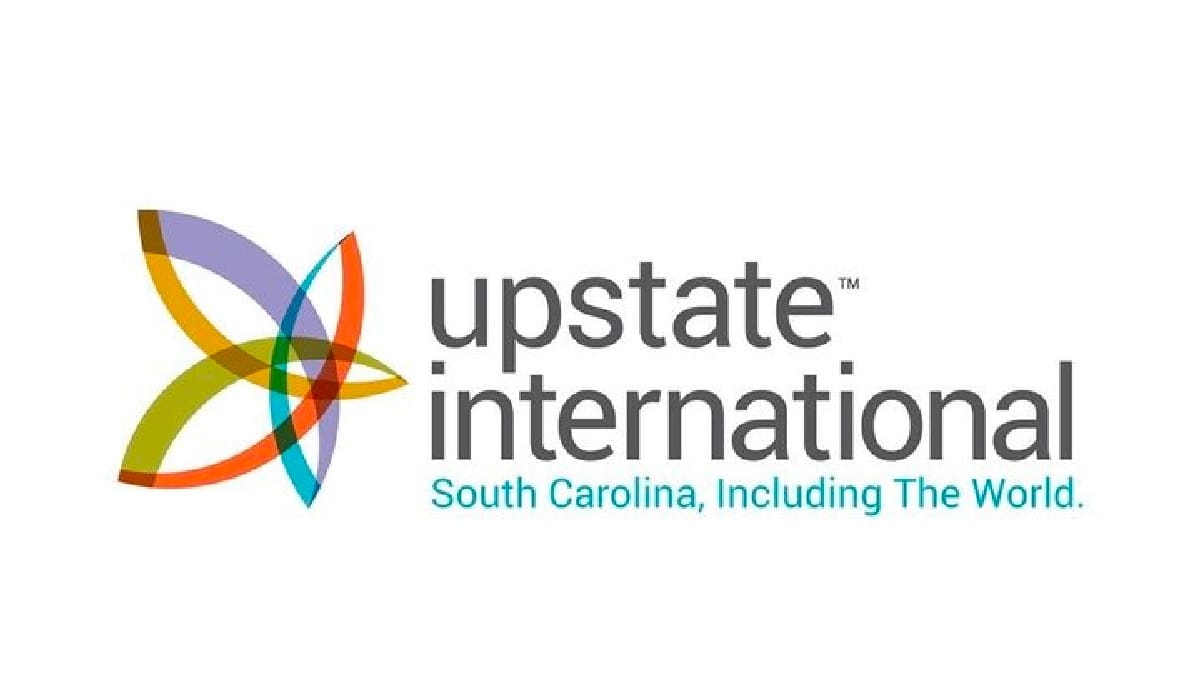 This program is funded in part by the Metropolitan arts Council which receives support by the City of Greenville, BMW Manufacturing Company, SEW Eurodrive, the South Carolina Arts Commission, and many other sources.
Judie Klapholz & Seinwel Steinhart
Dr. & Mrs. Richard Zander
Dr. & Mrs. Michael Rickoff
Mr. & Mrs. Ed Miller
Dr. & Mrs. Stephen Perlstein
Mr. & Mrs. Abraham Tesser
Bonnie Noble-Silberman
Mr. & Mrs. Richard Feingold
Mindy Levy
Lauren Weiner
Philip & Stacey Howard
Mr. & Mrs. Arthur Stone
Steven J. Gold MD Family
Morris Family Foundation
Mr. & Mrs. Gary Hutcher
Mr. & Mrs. Harold Rabhan
Mr. & Mrs. Shelly Zimbler
Ted & Amy Hammer
Christi Bailey
Erica & Jeff Zaglin
Dr Lester P Selwin
Bruce and Alice Schlein