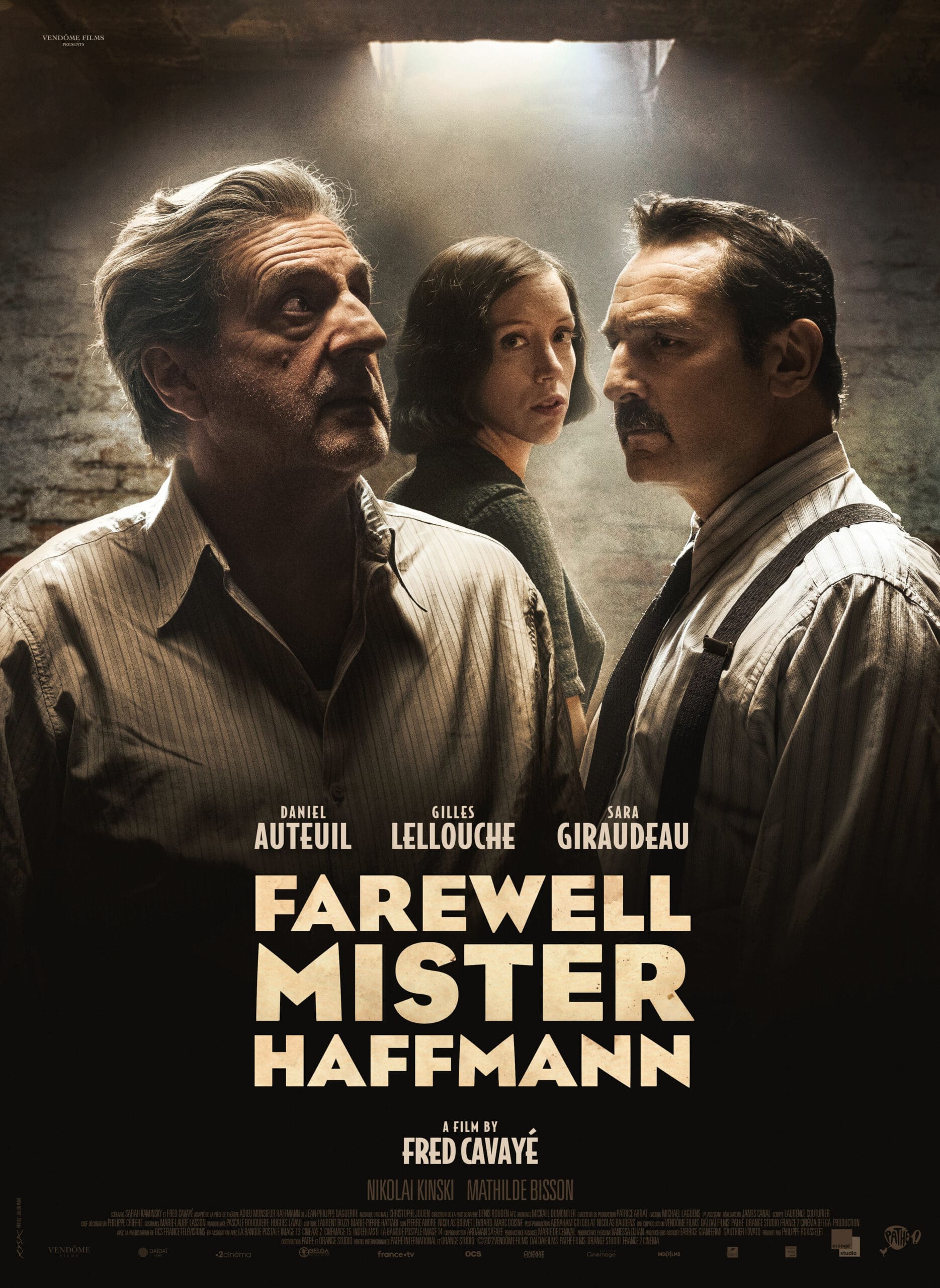 We are excited to announce a collaborative film event brought to you by the Greenville Jewish Federation and the Greenville Jewish Film Festival.
Join us on November 9 at the Gunter Theatre to commemorate the 85th anniversary of Kristallnacht. More information about the event will be available soon, so mark your calendars and stay tuned for updates. We look forward to seeing you there.
In this acclaimed, engrossing drama set in Paris during the Nazi occupation, beloved French actor Daniel Auteuil (Jean de Florette) stars as Joseph Haffmann, a Jewish jeweler who sends his family away to safety, with the intention of joining them later. Haffmann has decided to hand off the business to his trusted employee François Mercier and his wife, Blanche, who are recently married and struggling to conceive a child—though Haffmann's plans go awry when he is unable to escape the city under the watch of German authorities. After Haffmann returns home, the couple agrees to let him stay in their basement, but they strike a deal that will change the course of all their lives. Based on a play by Jean-Philippe Daguerre, Farewell, Mr. Haffmann is a twisting, turning, and satisfying tale that reveals the complex and contradictory sides of humanity pushed to its darkest limits.
The Gunter Theatre seats 439 (with pit seating; 399 without) and is an ideal setting for chamber ensembles, films, recitals and large corporate meetings. It is the main stage for many of the Peace Center Art Partners performances.
For more information on the Peace Center and Gunter Theatre, please visit peacecenter.org.
The Peace Center is located at: 
300 S Main St
Greenville, SC 29601