We are thrilled to announce that our 4th annual SummerFest 2023 on Sunday, August 27, 2023 was a huge success with yet another sell out! This year's featured film was 'The Jews and The Blues' by Drew Stone, a documentary filmmaker, musician, and talk show host from New York City. The film showcased the power of cinema to bring people together and promote cross-cultural understanding through music.
The goal of the Greenville Jewish Film Festival is to strengthen the Upstate through film by:
entertaining,
educating,
inspiring curiosity,
highlighting diversity,
and experiencing the commonality within our community.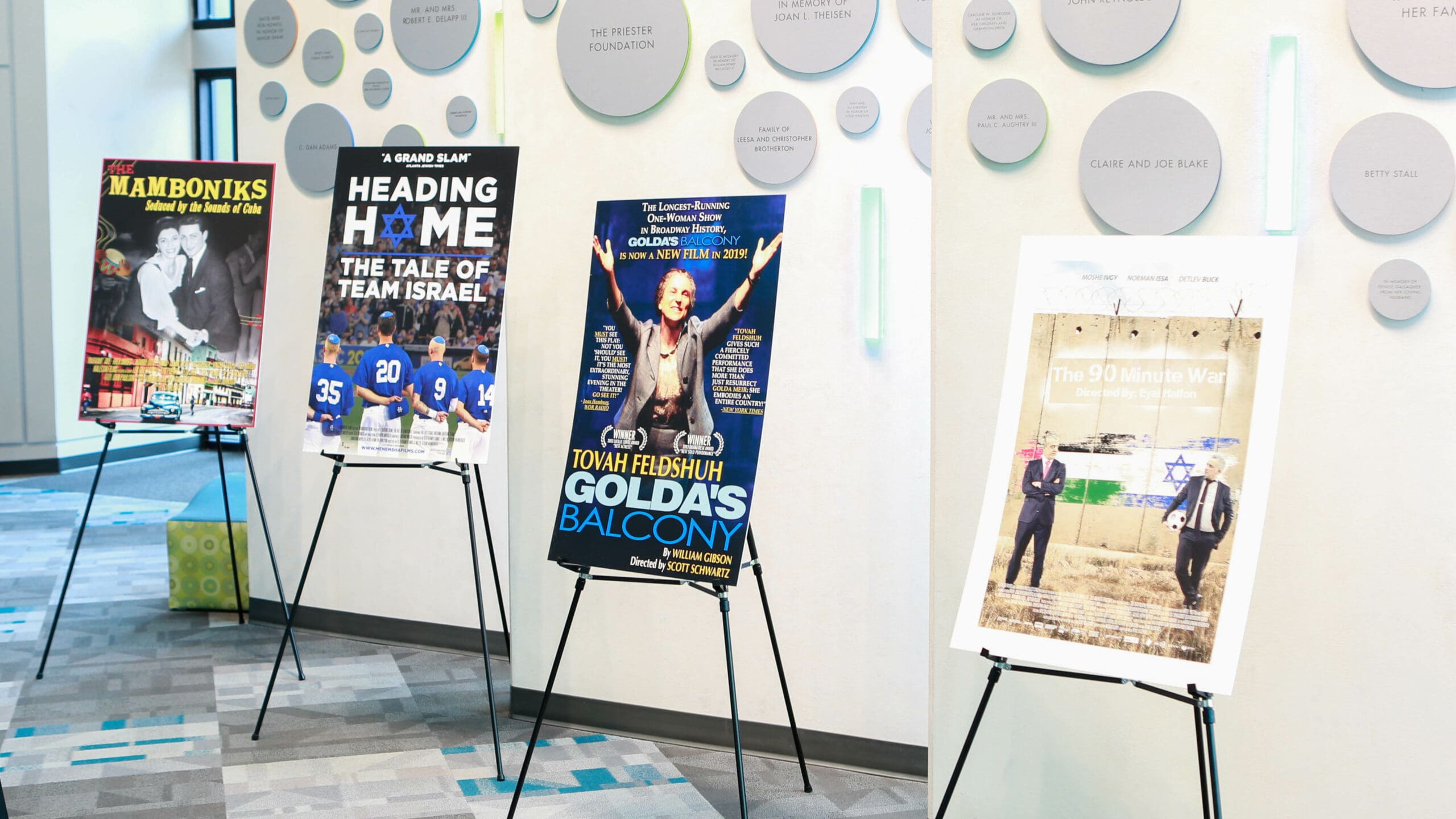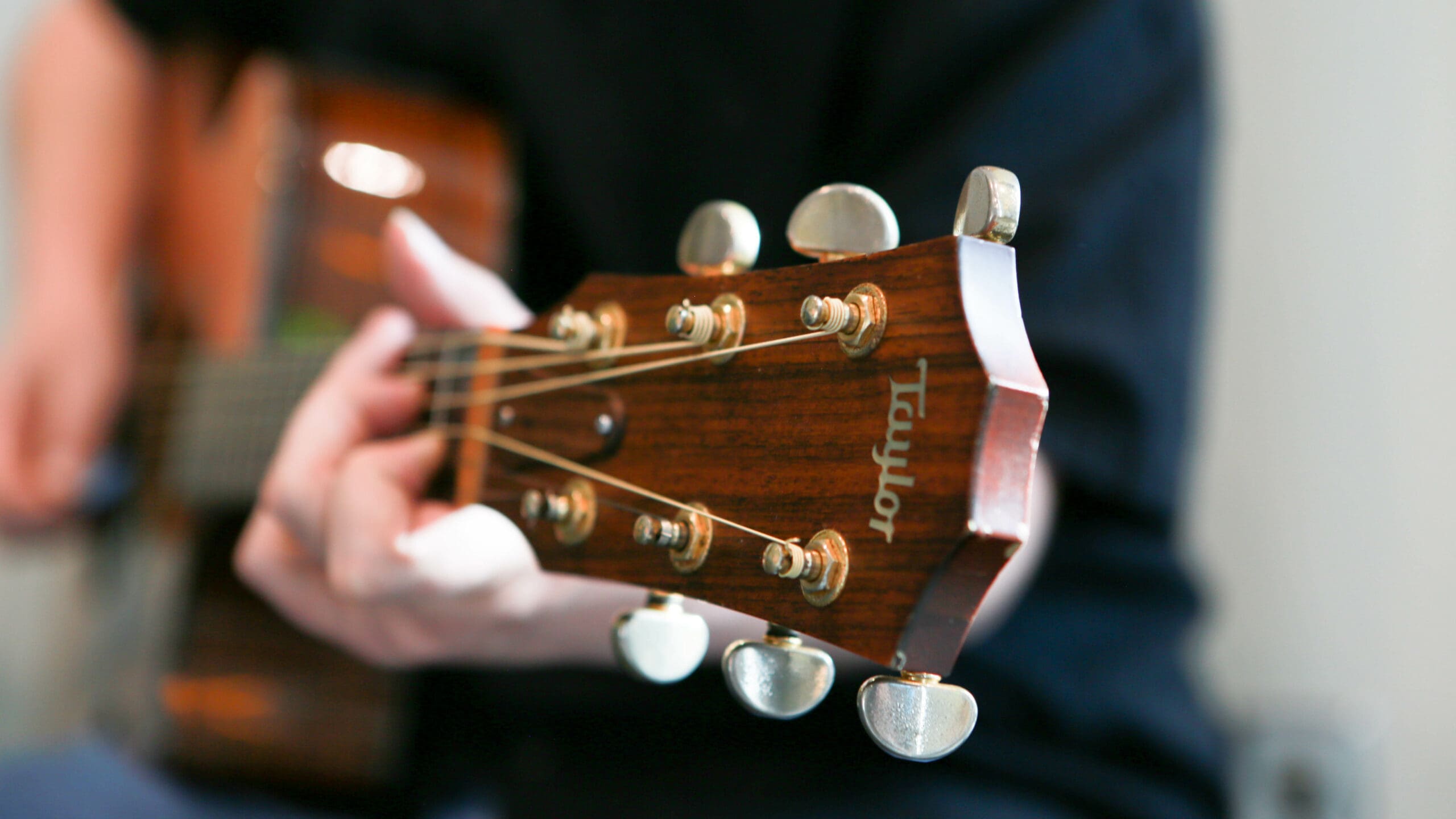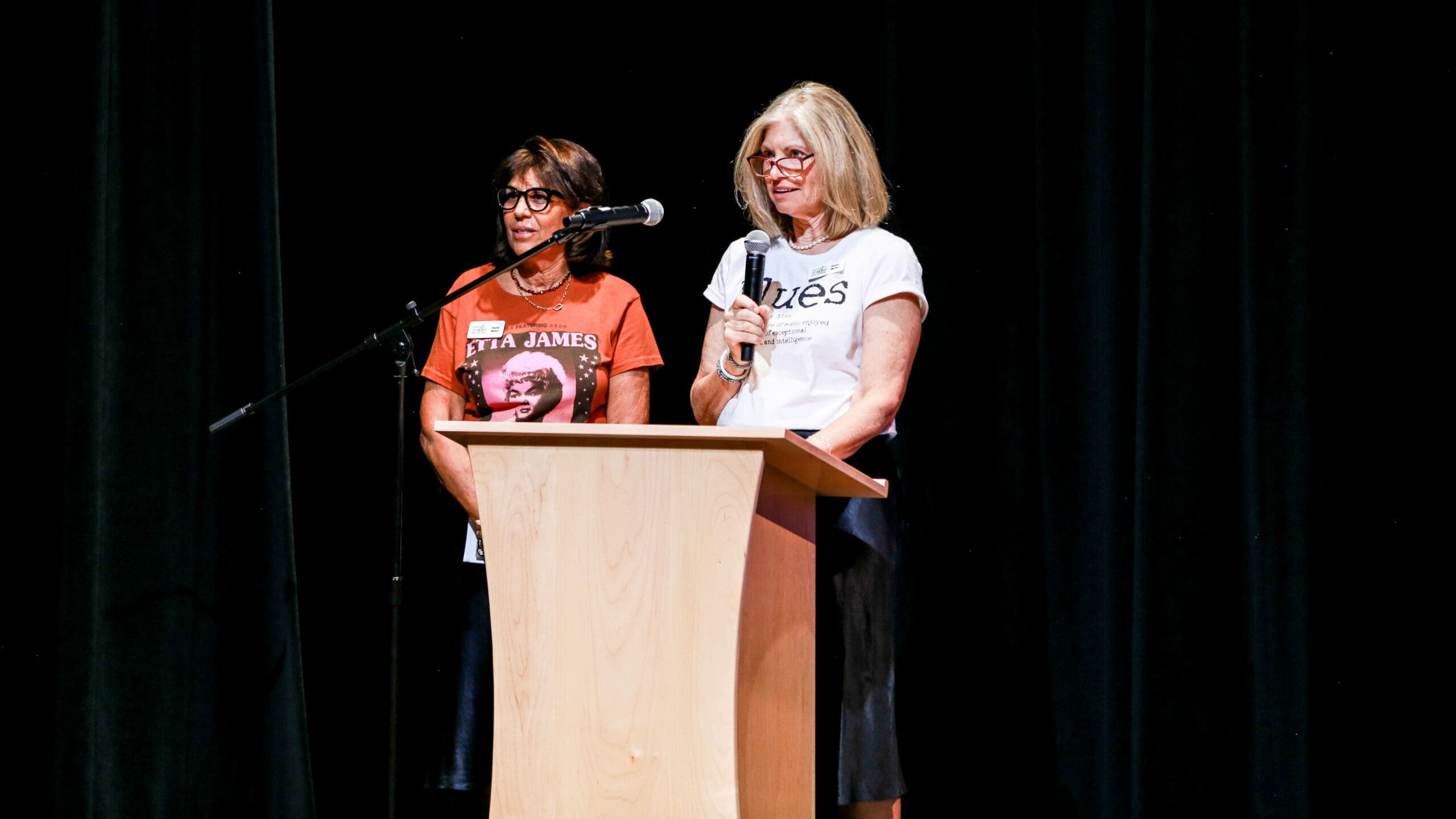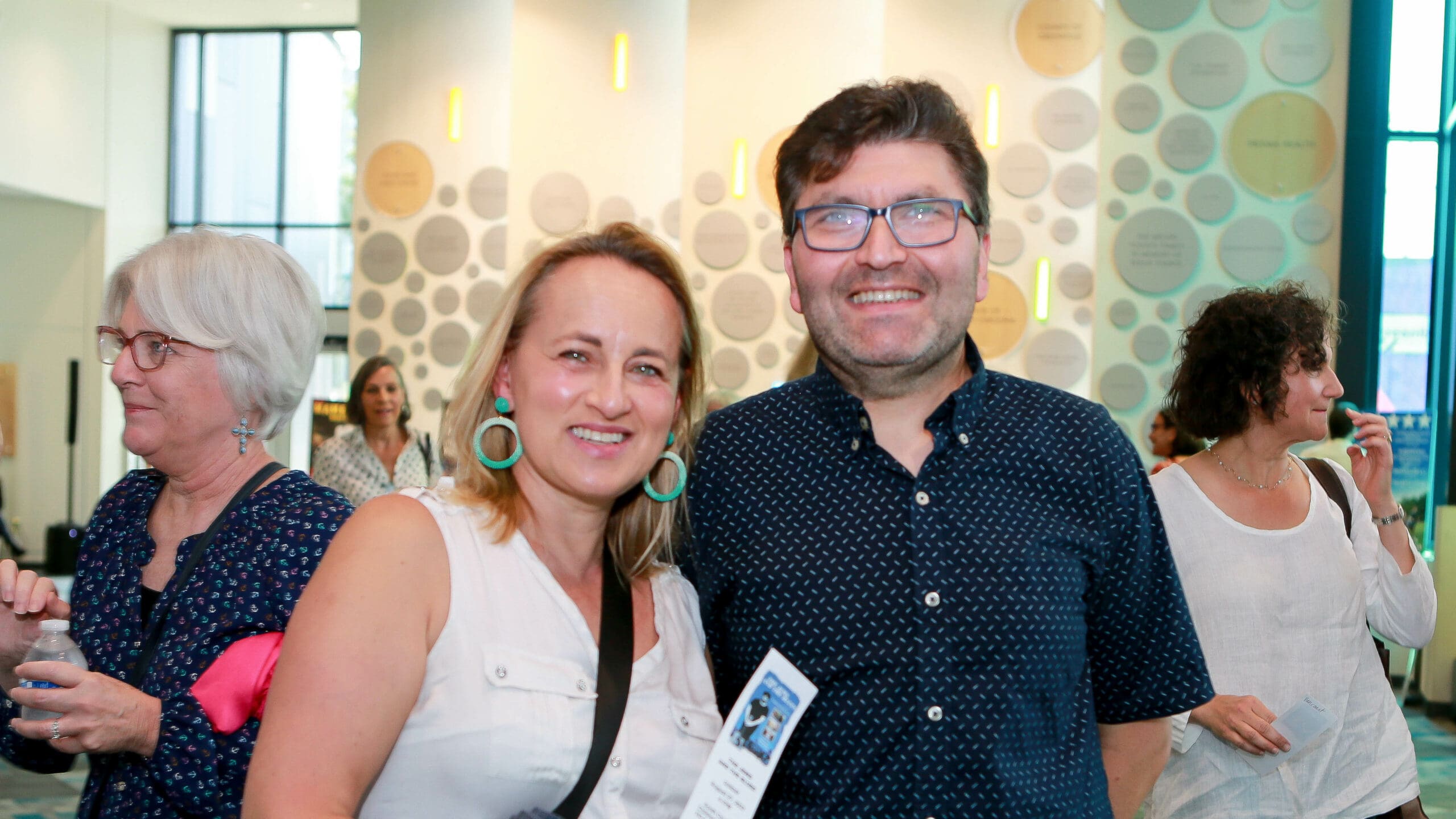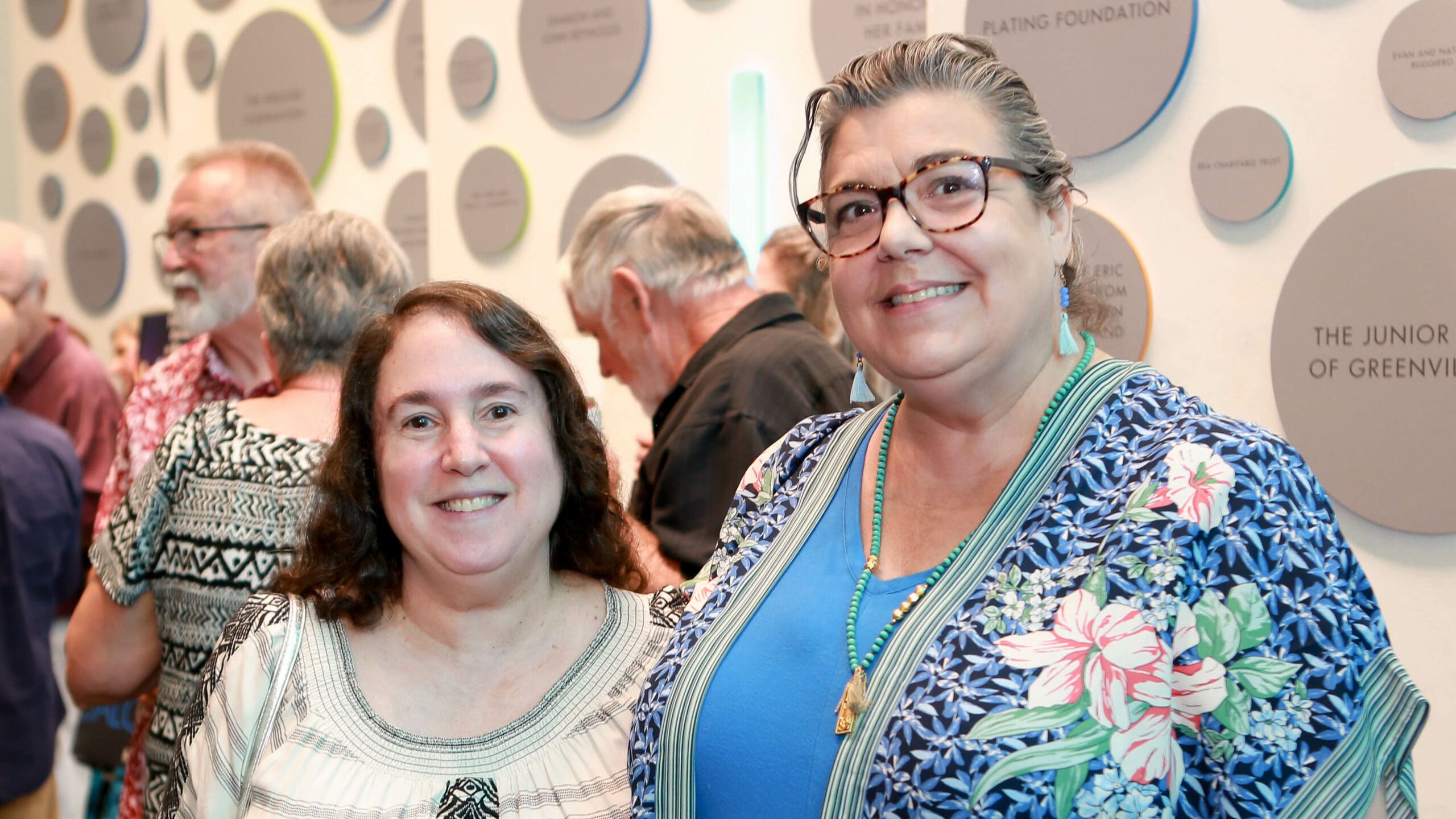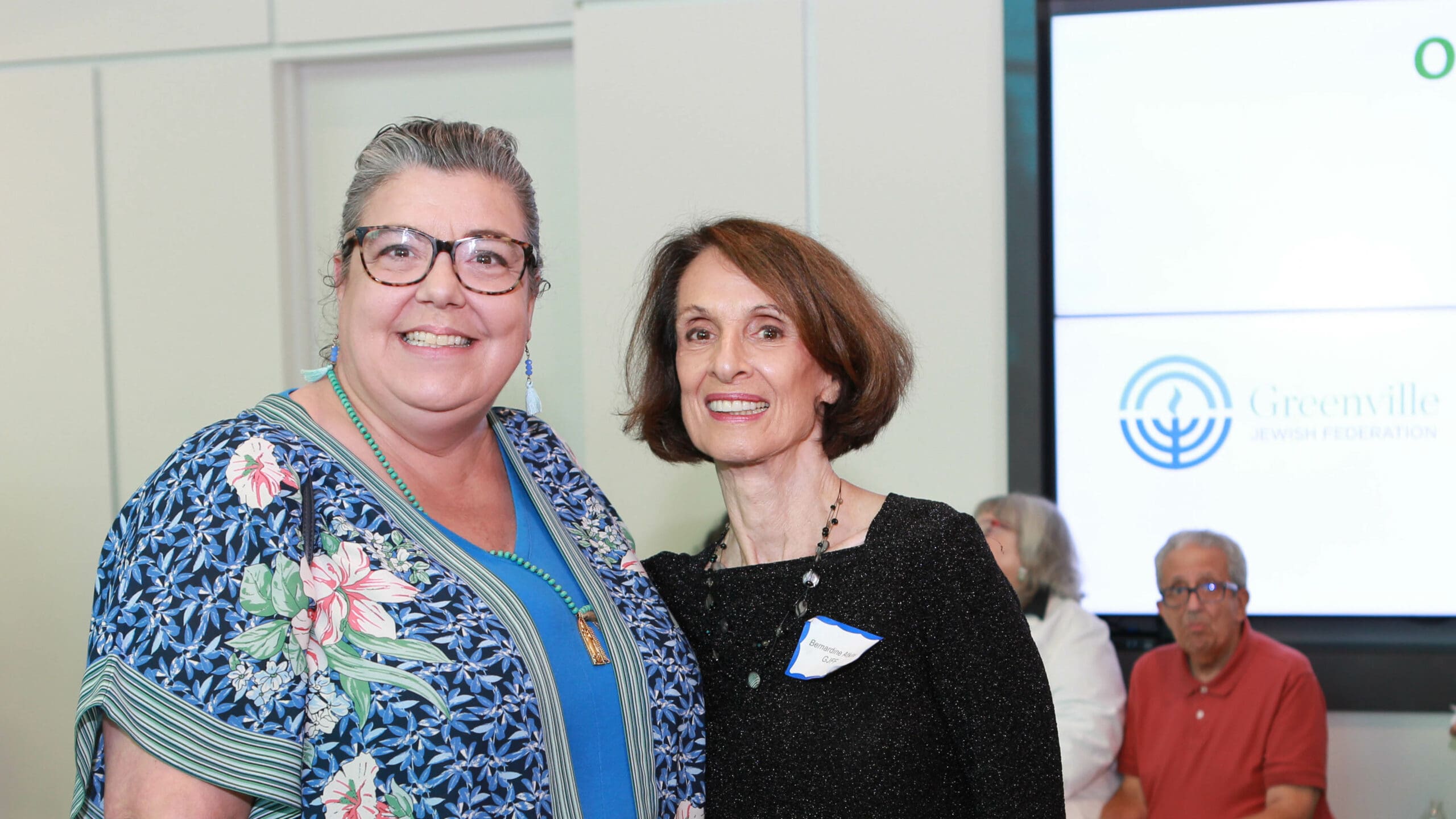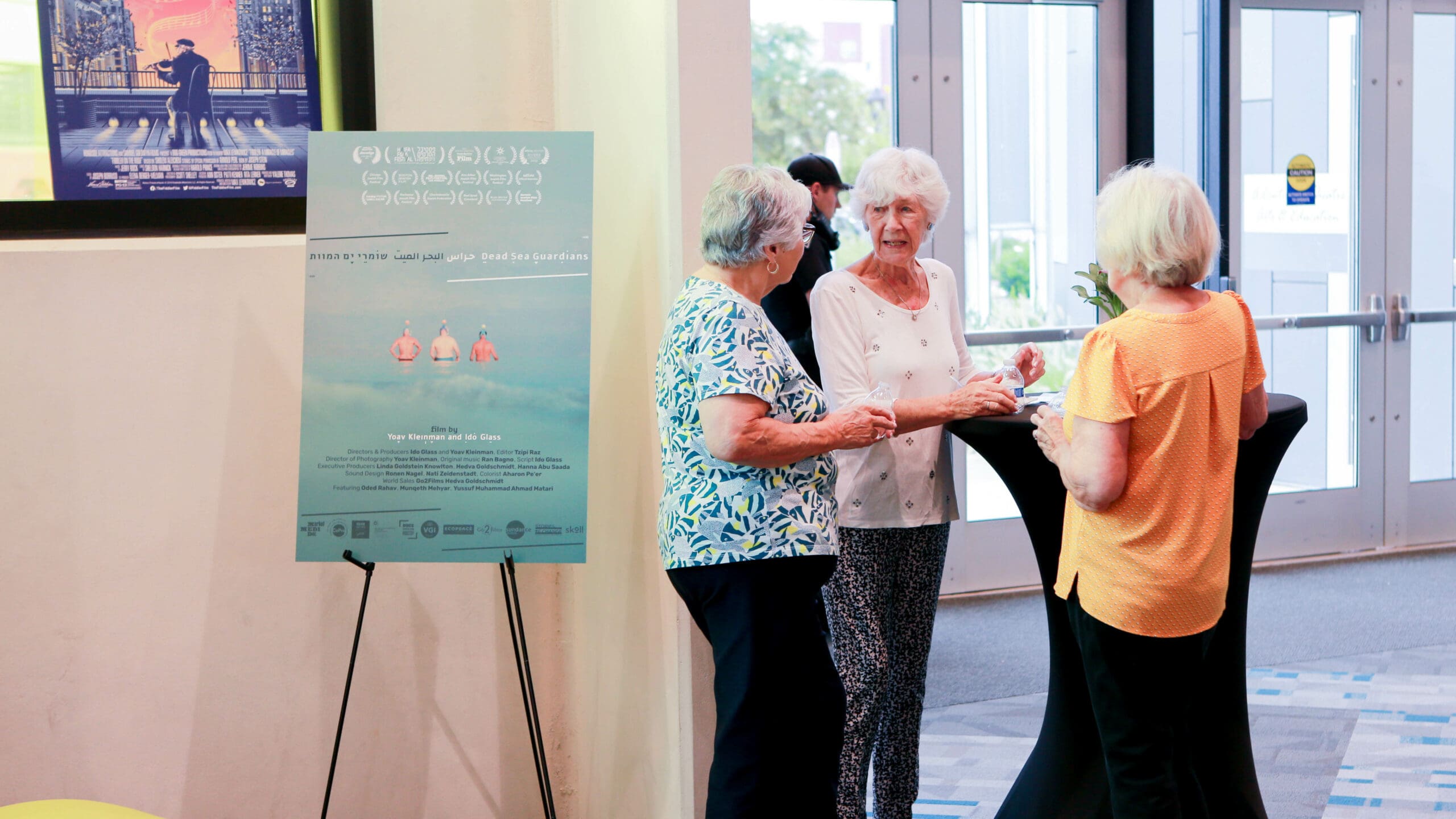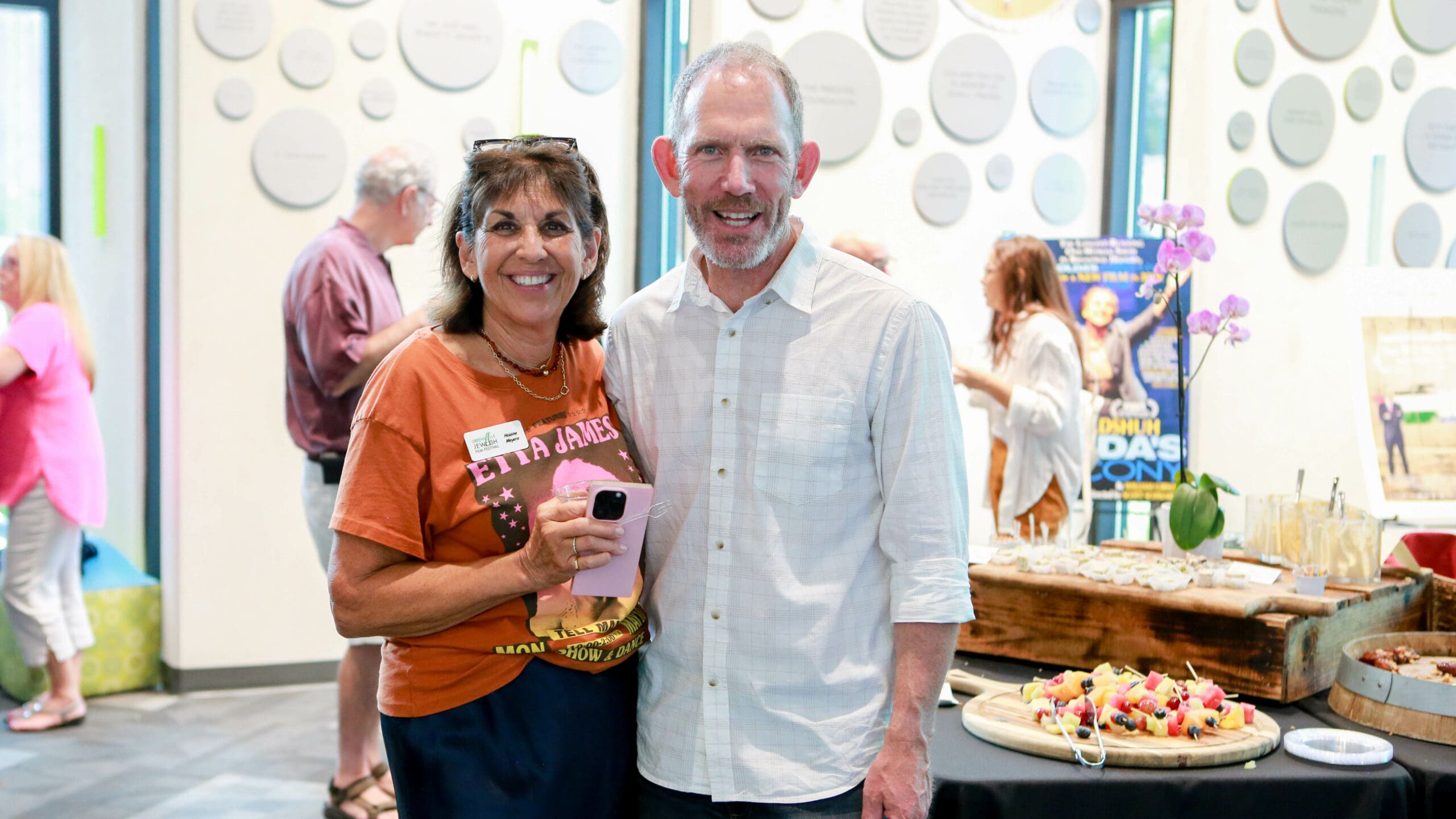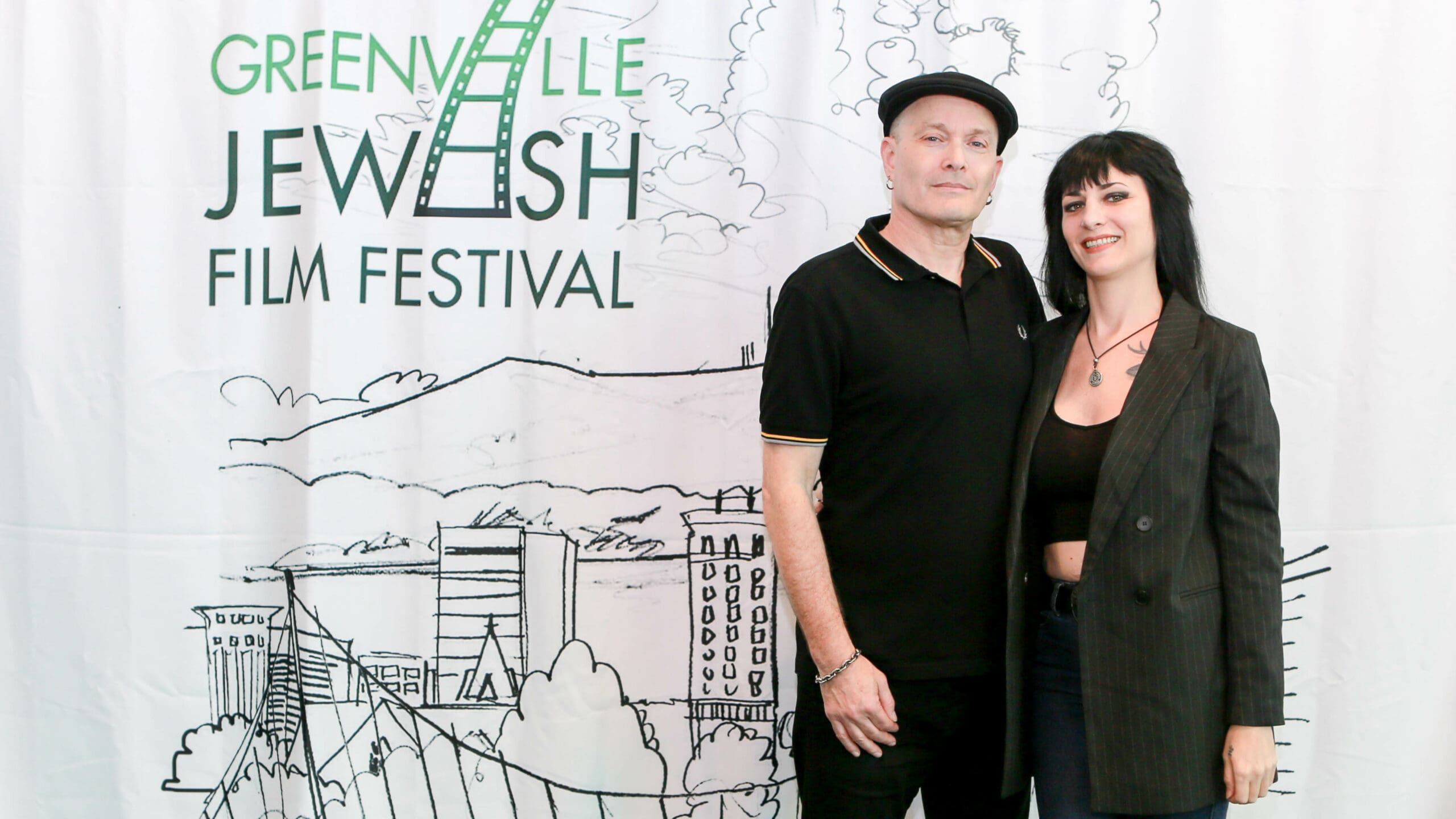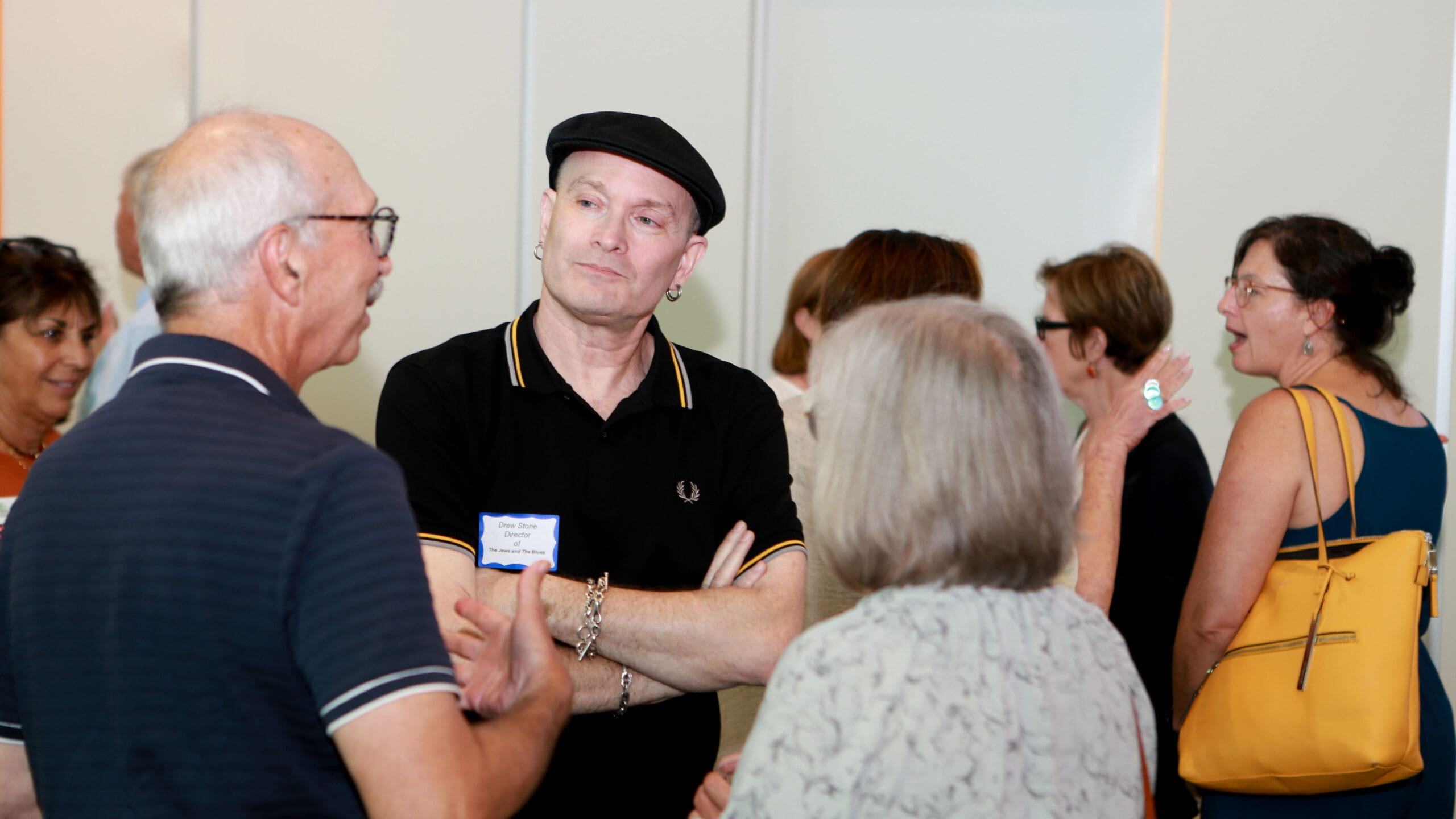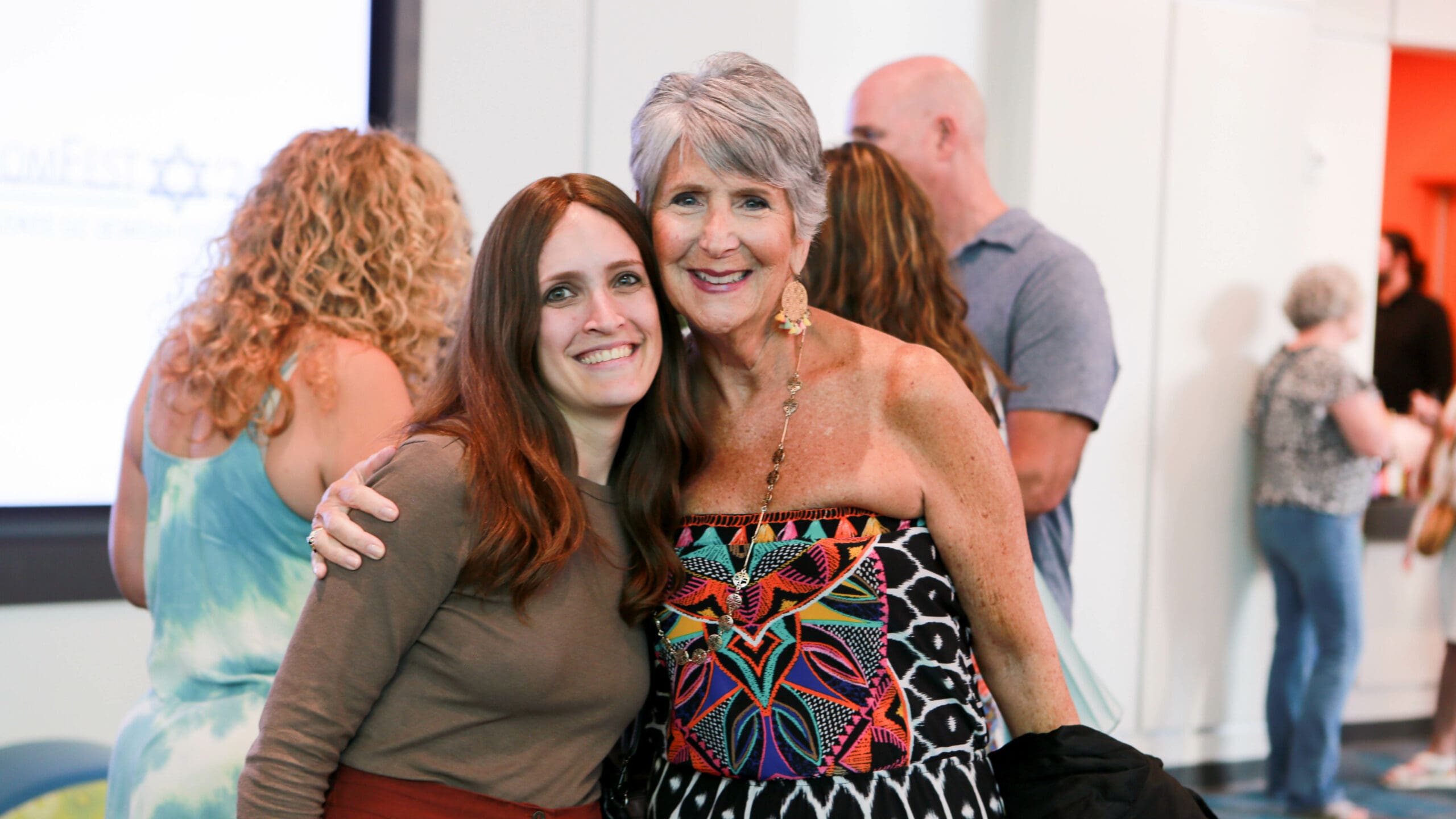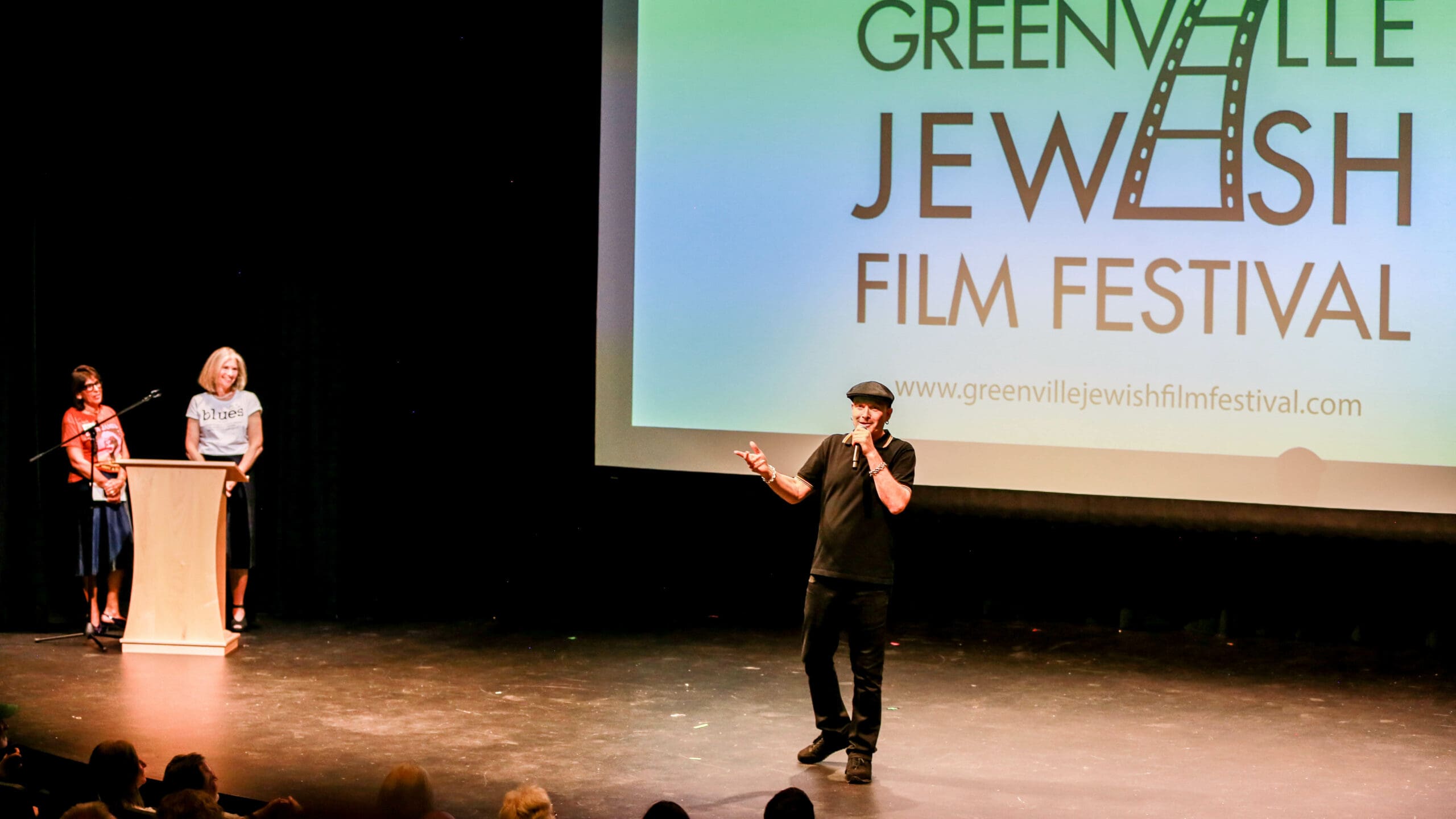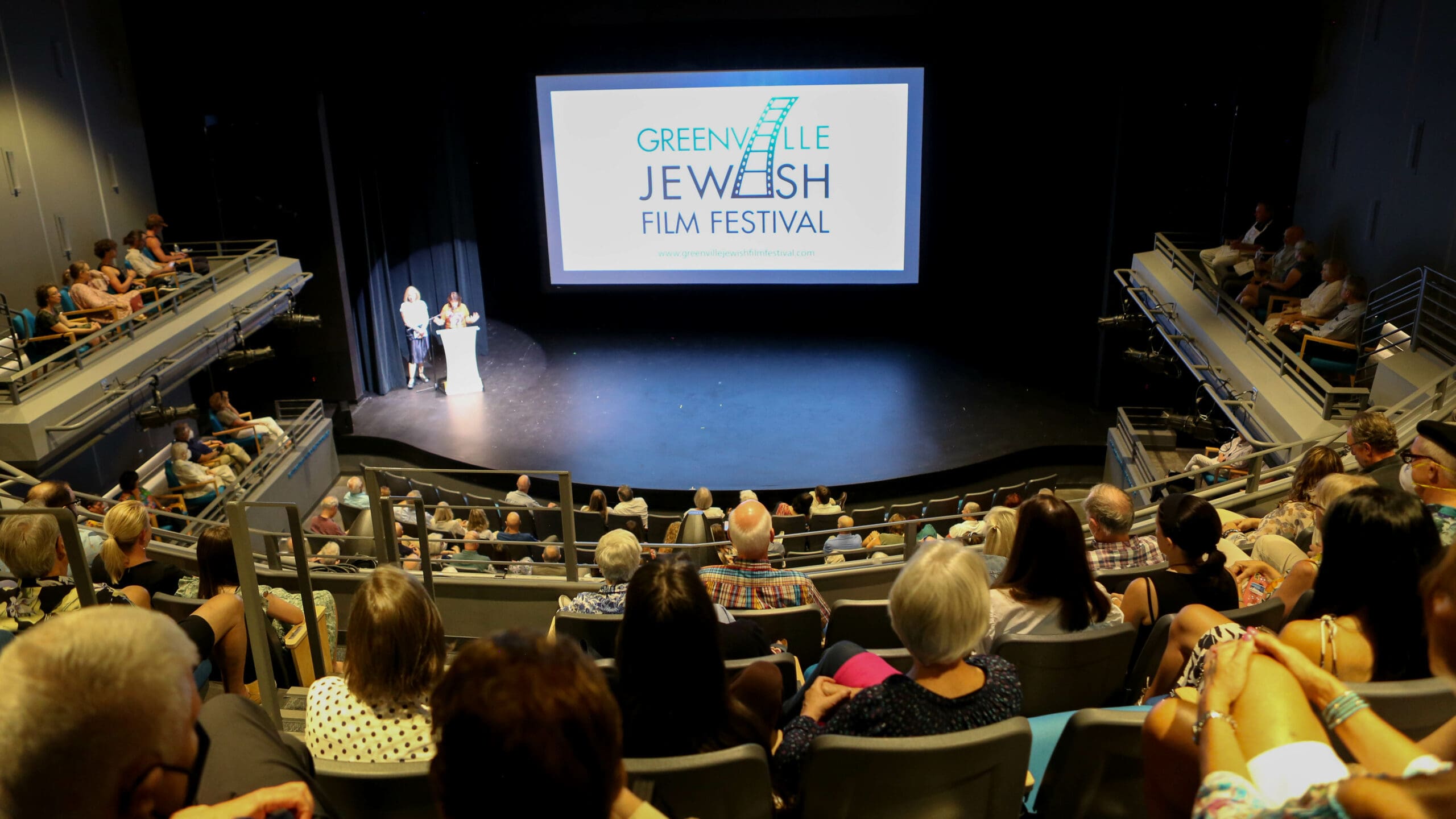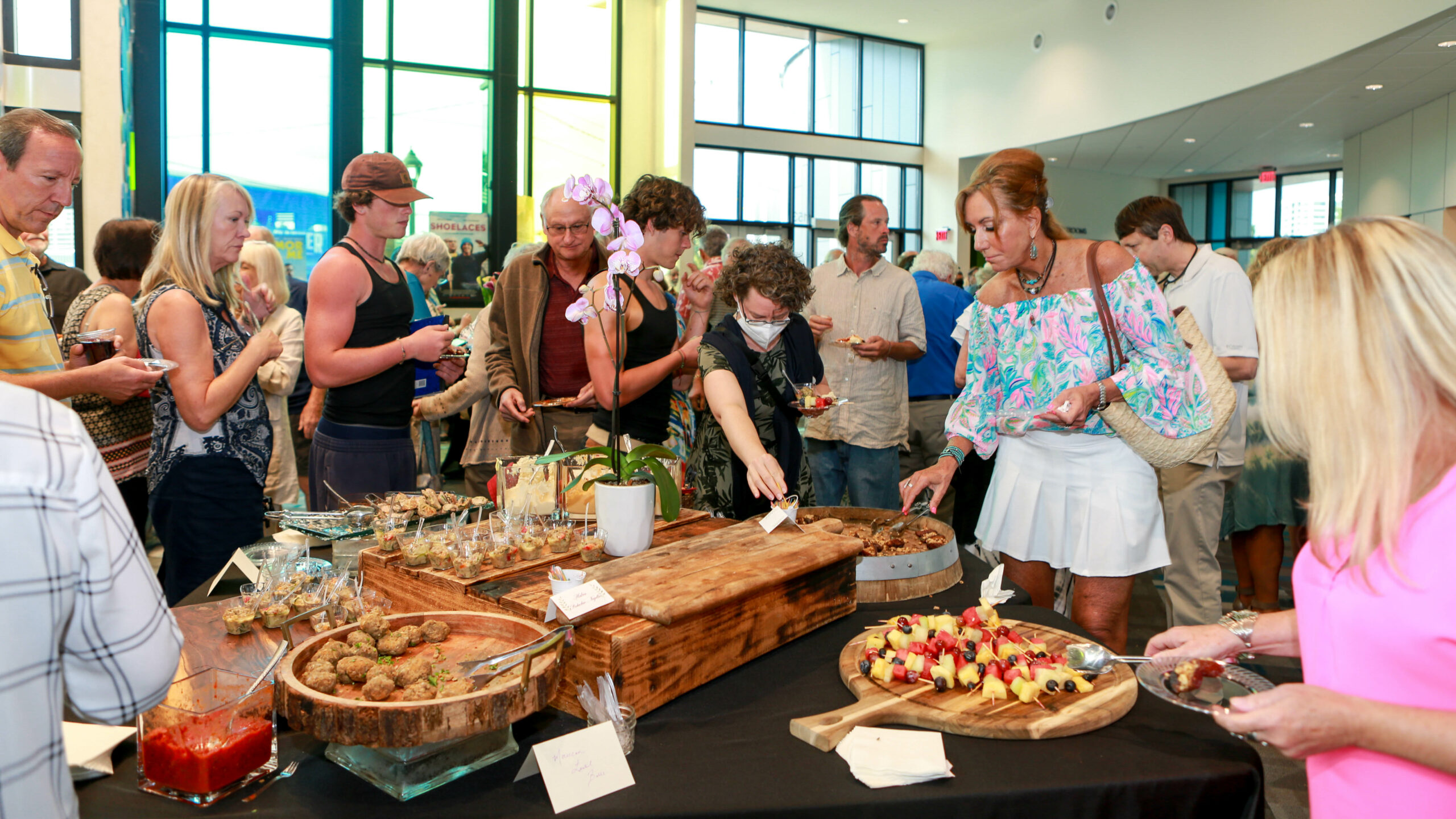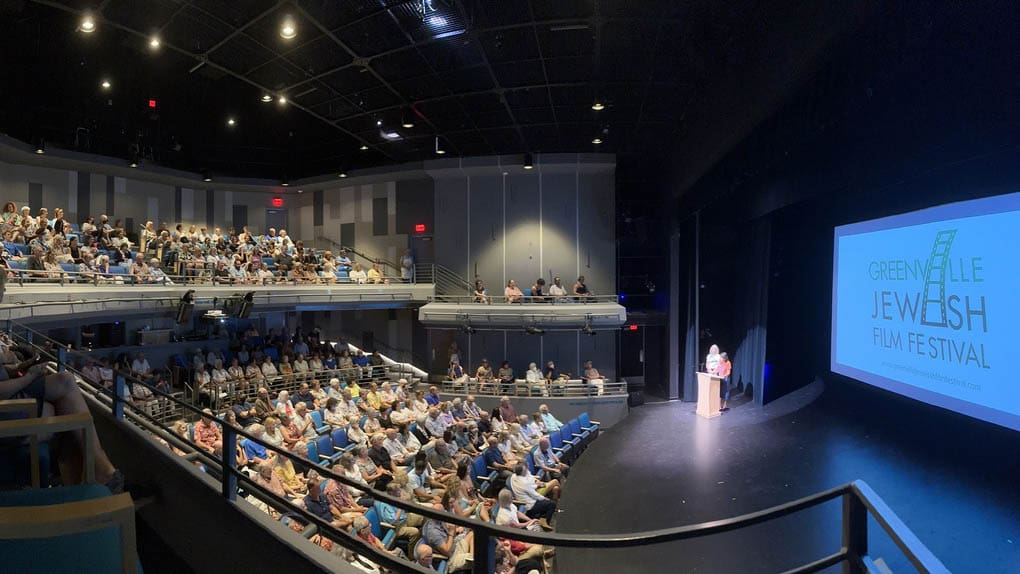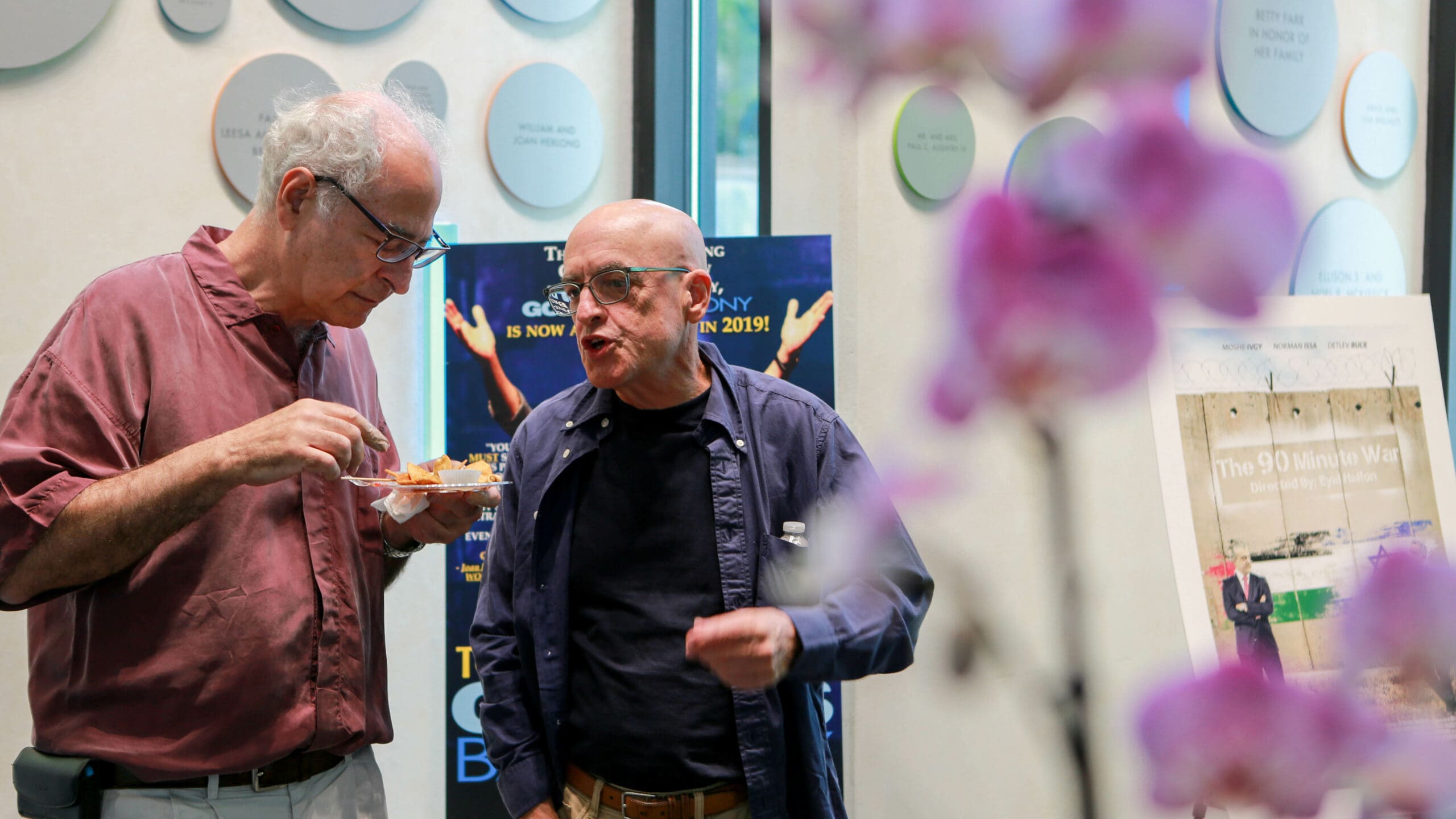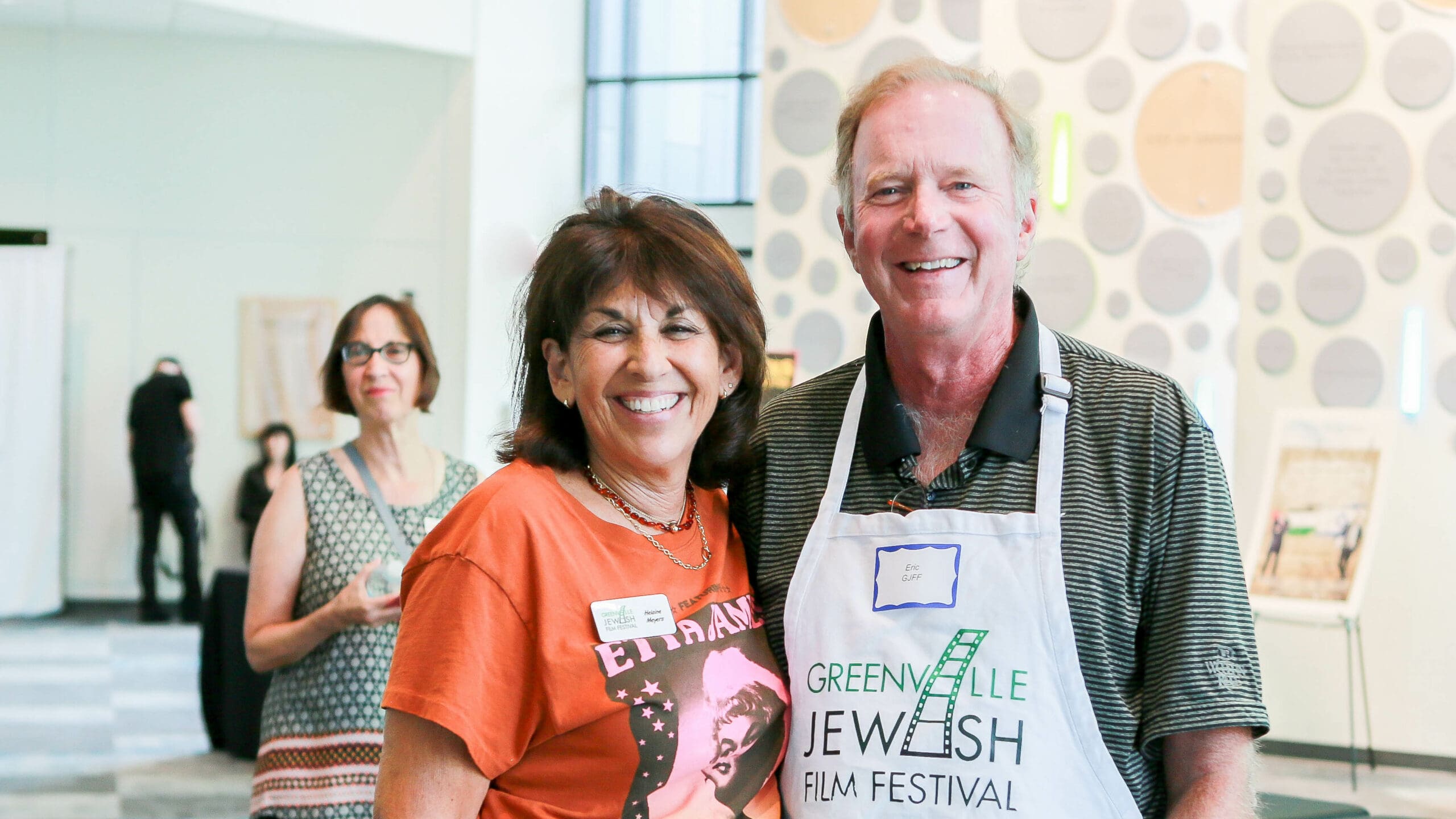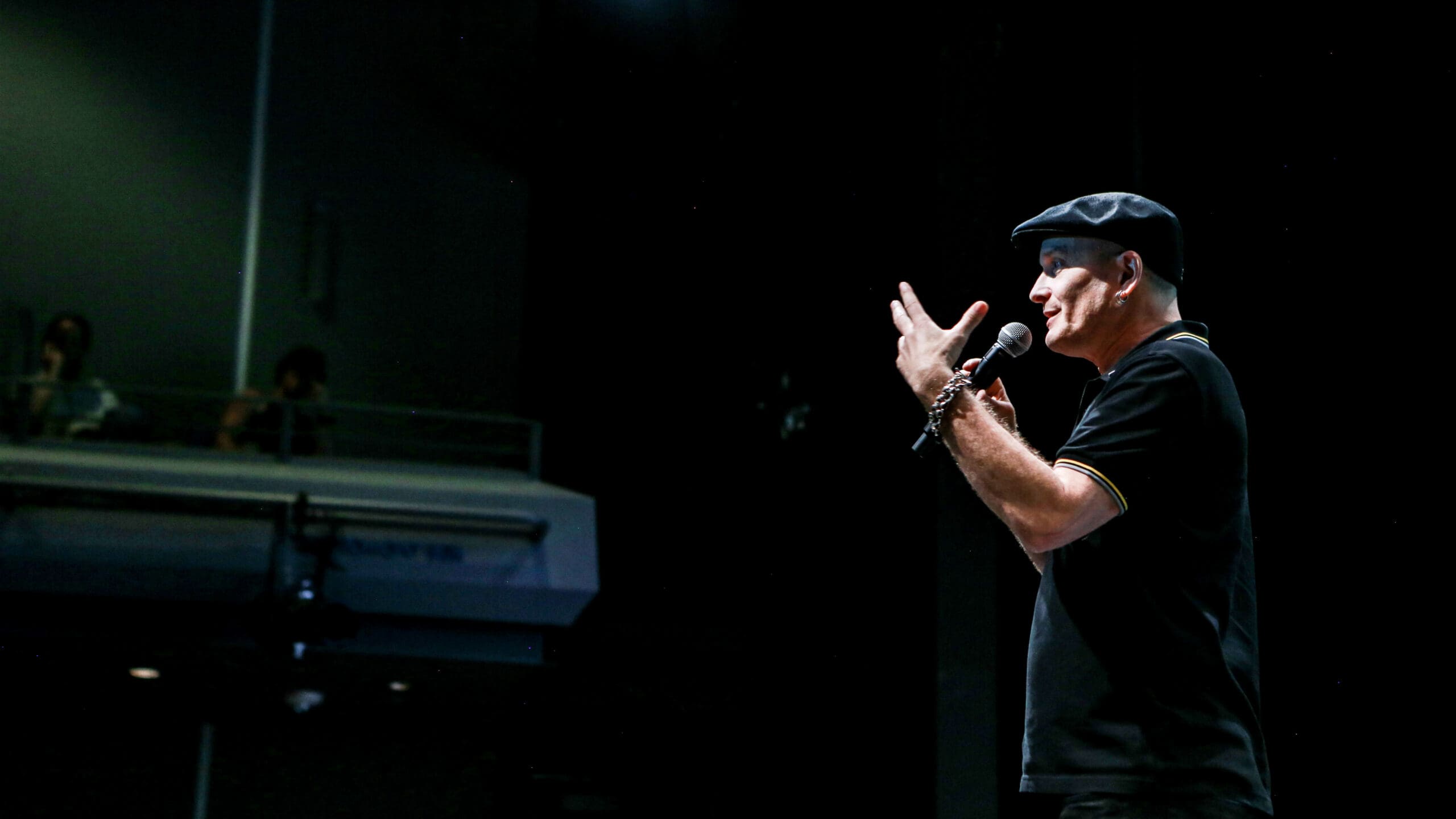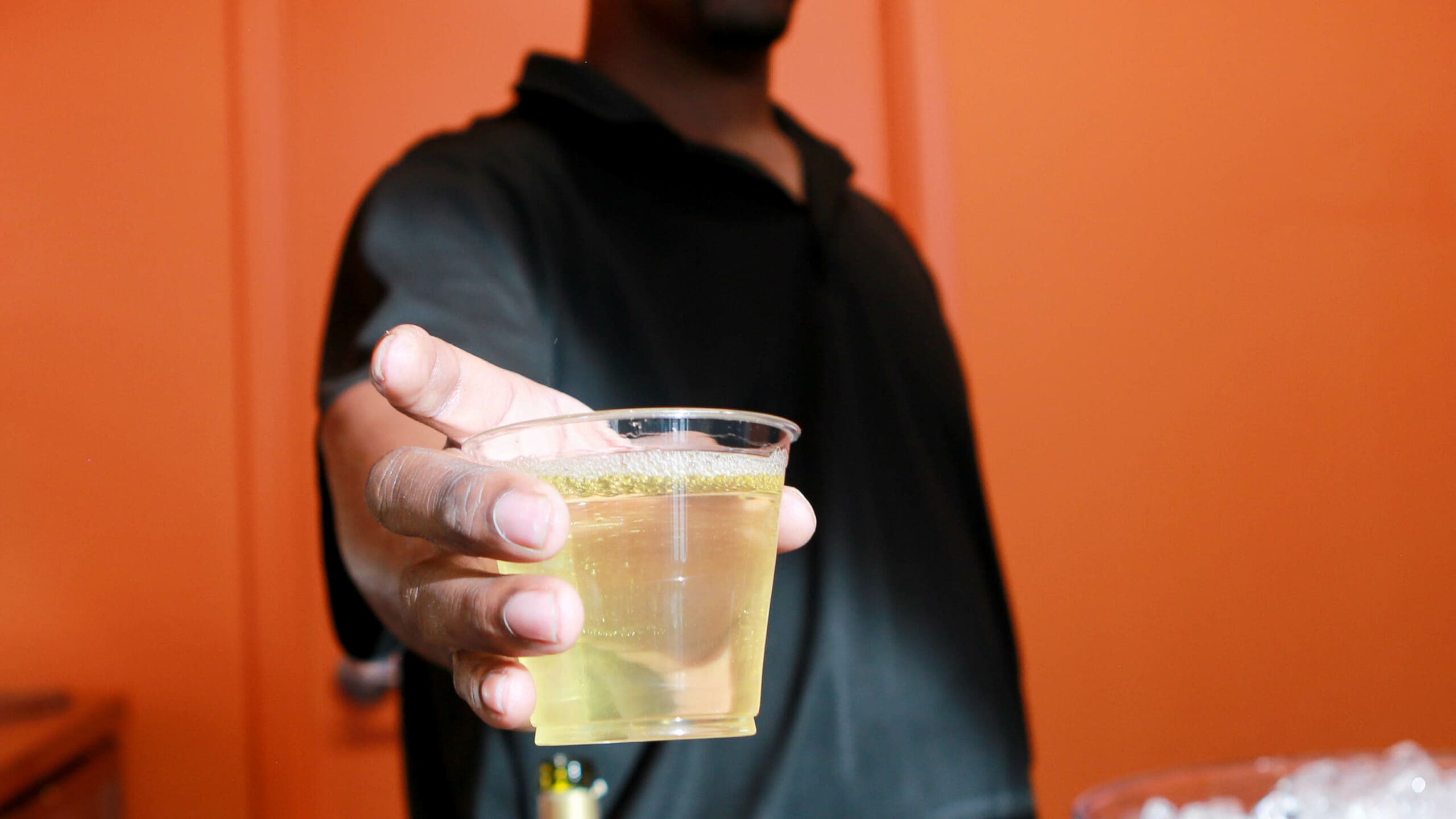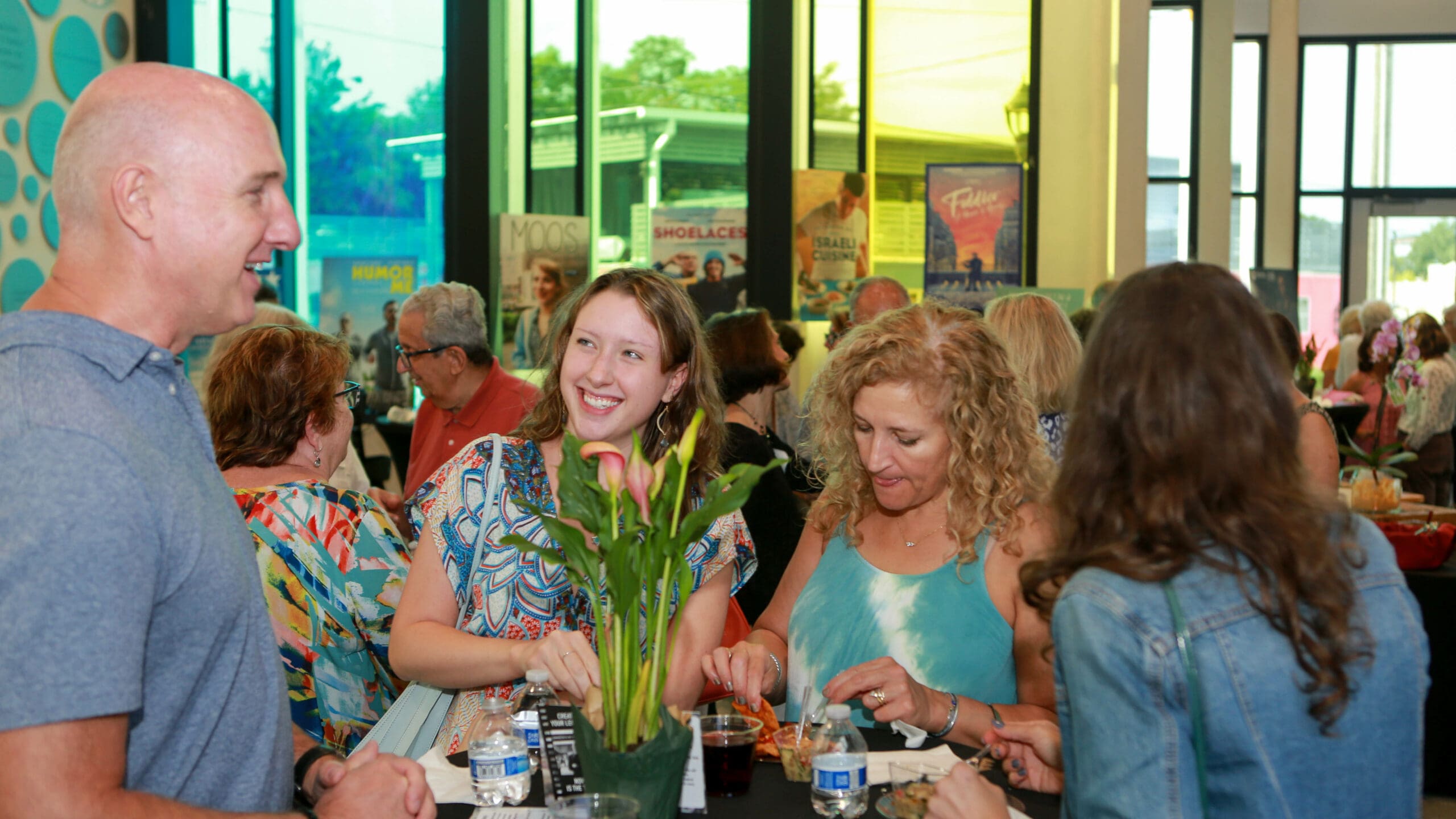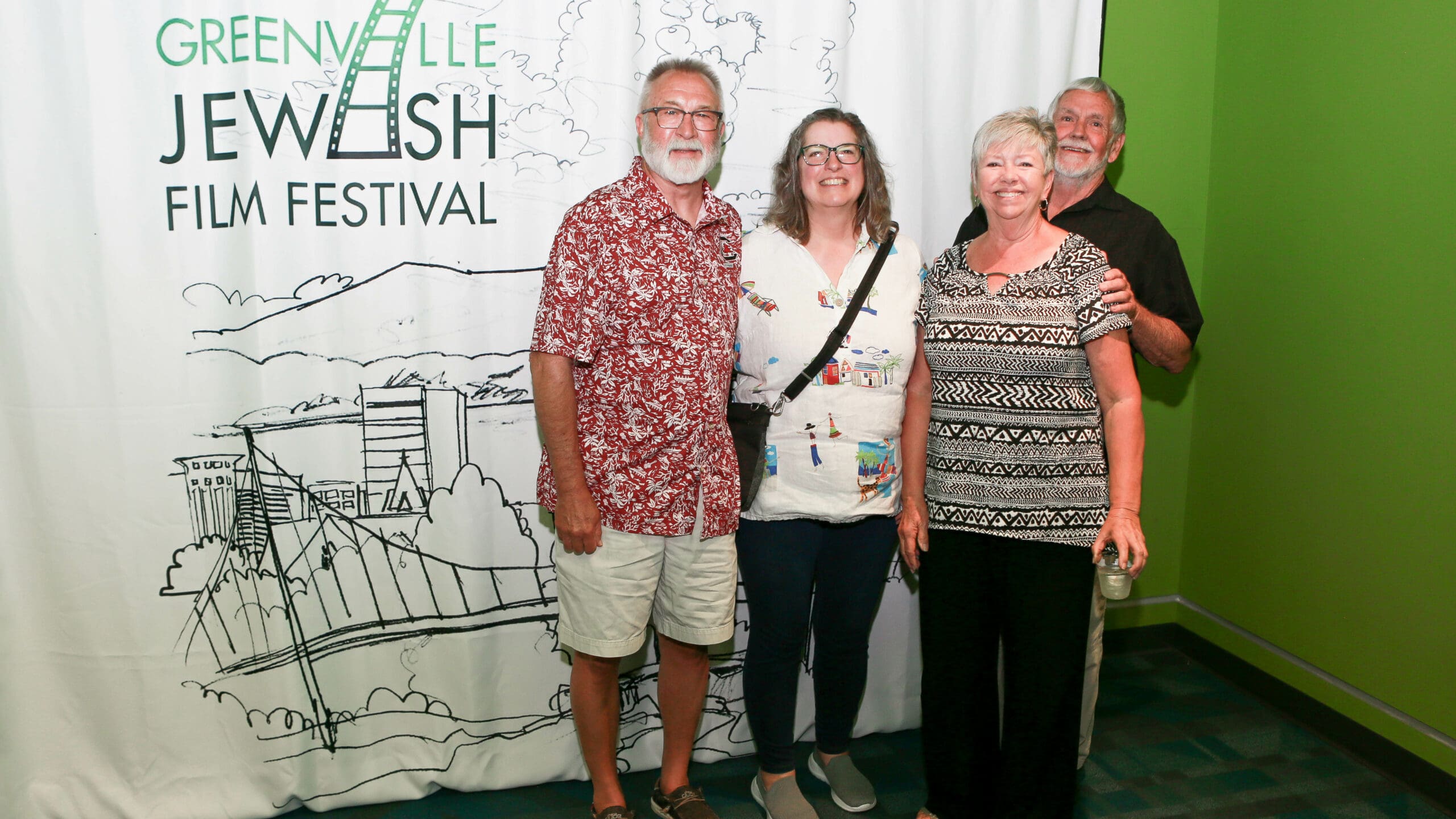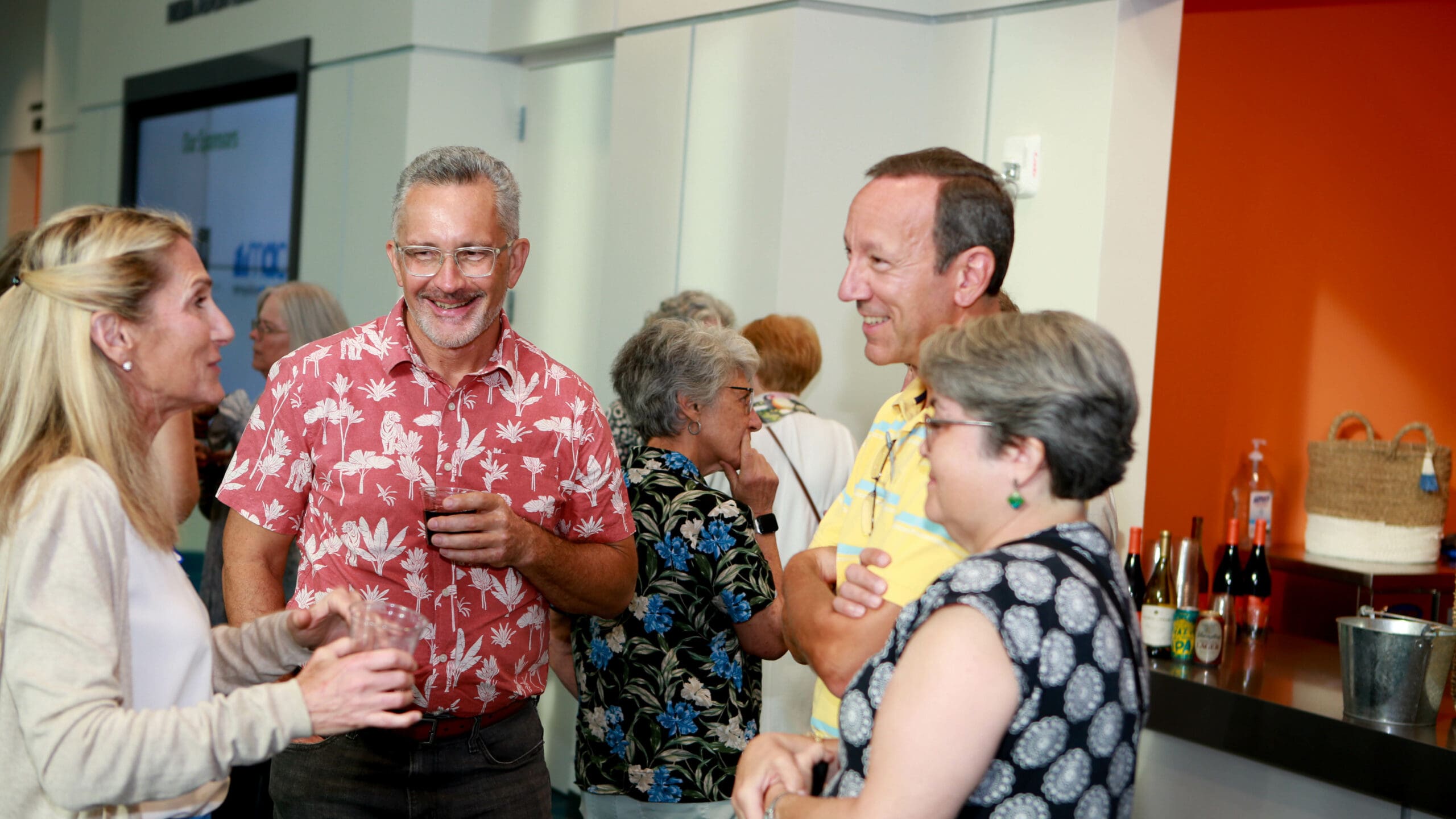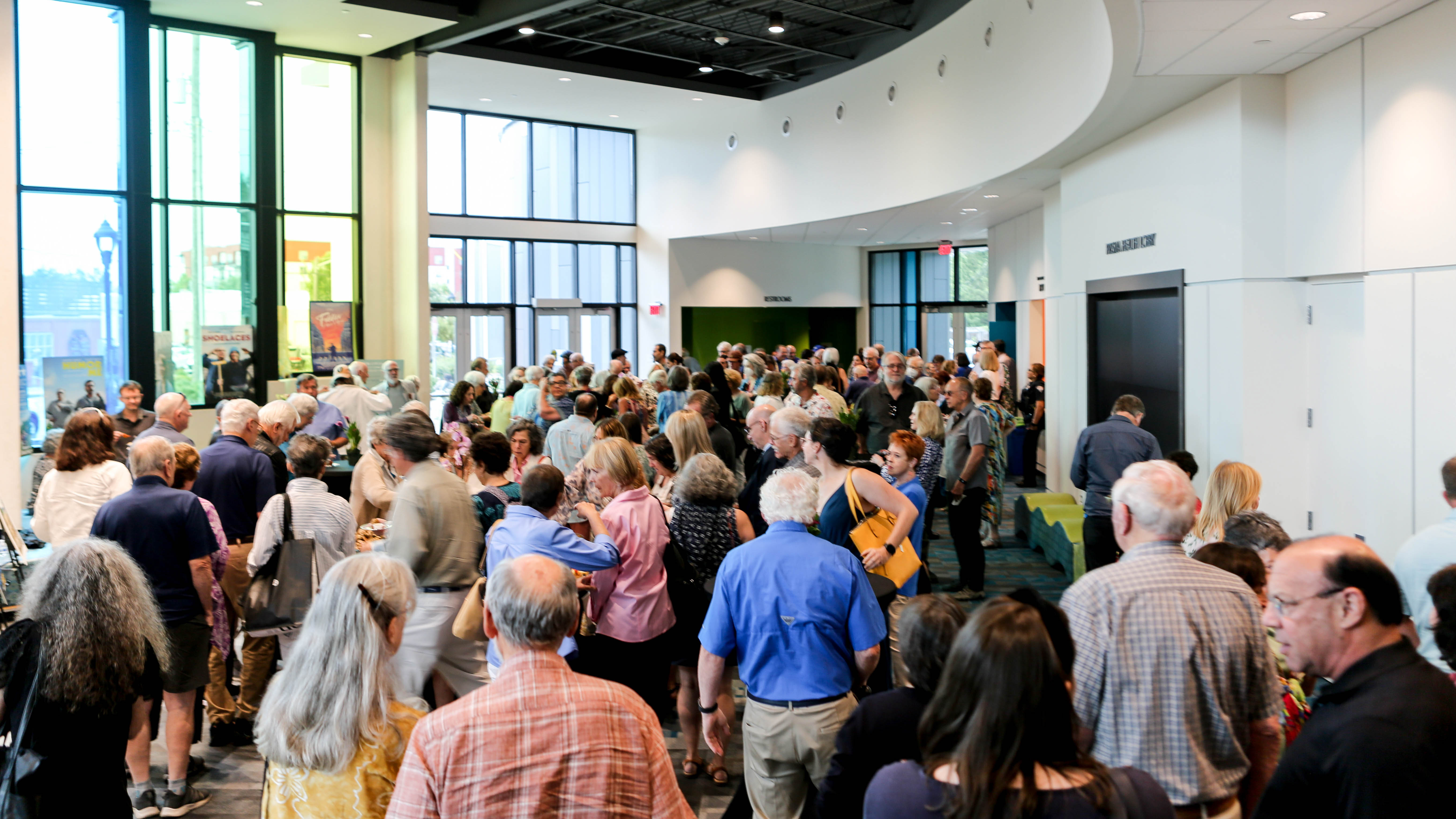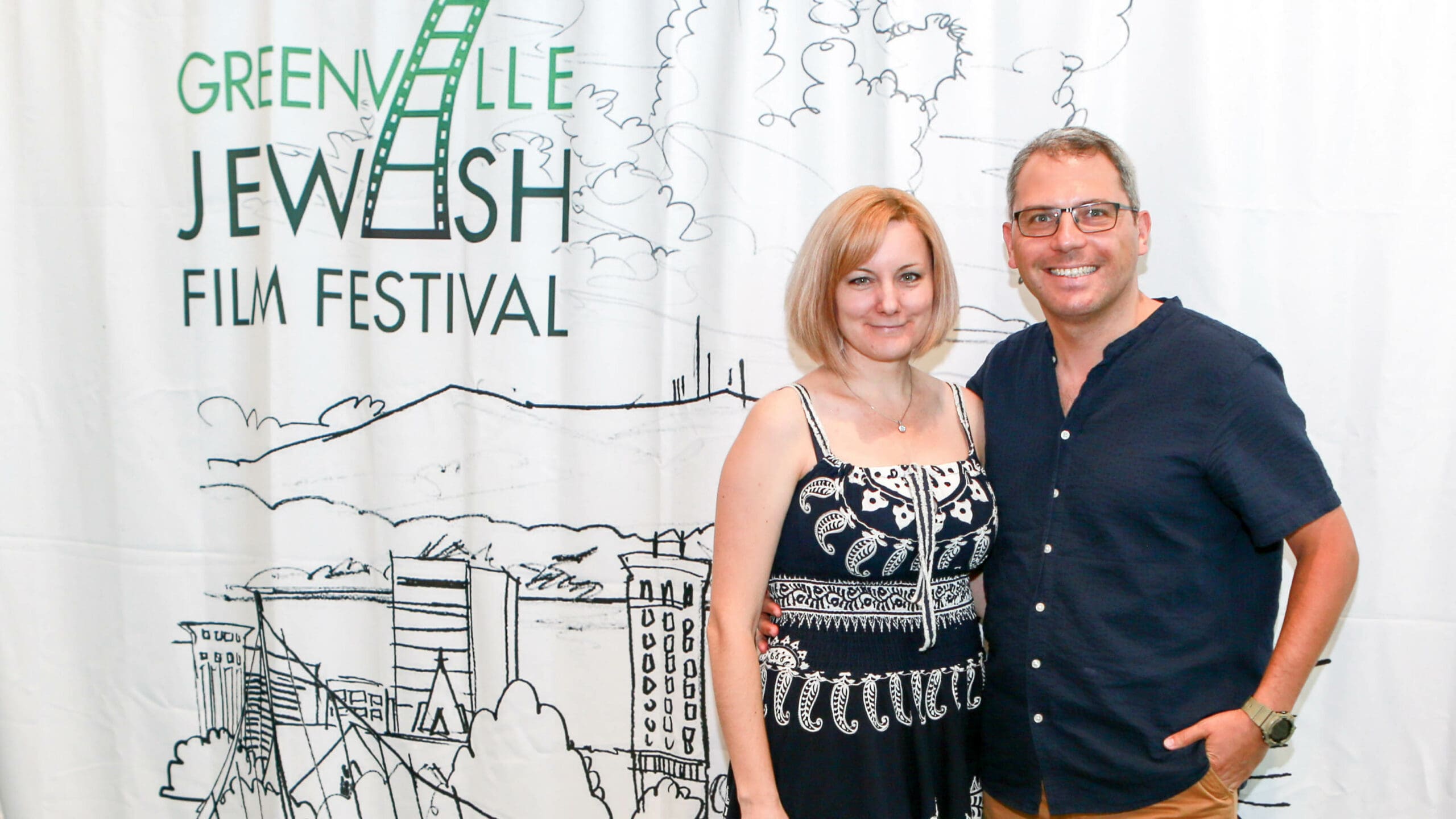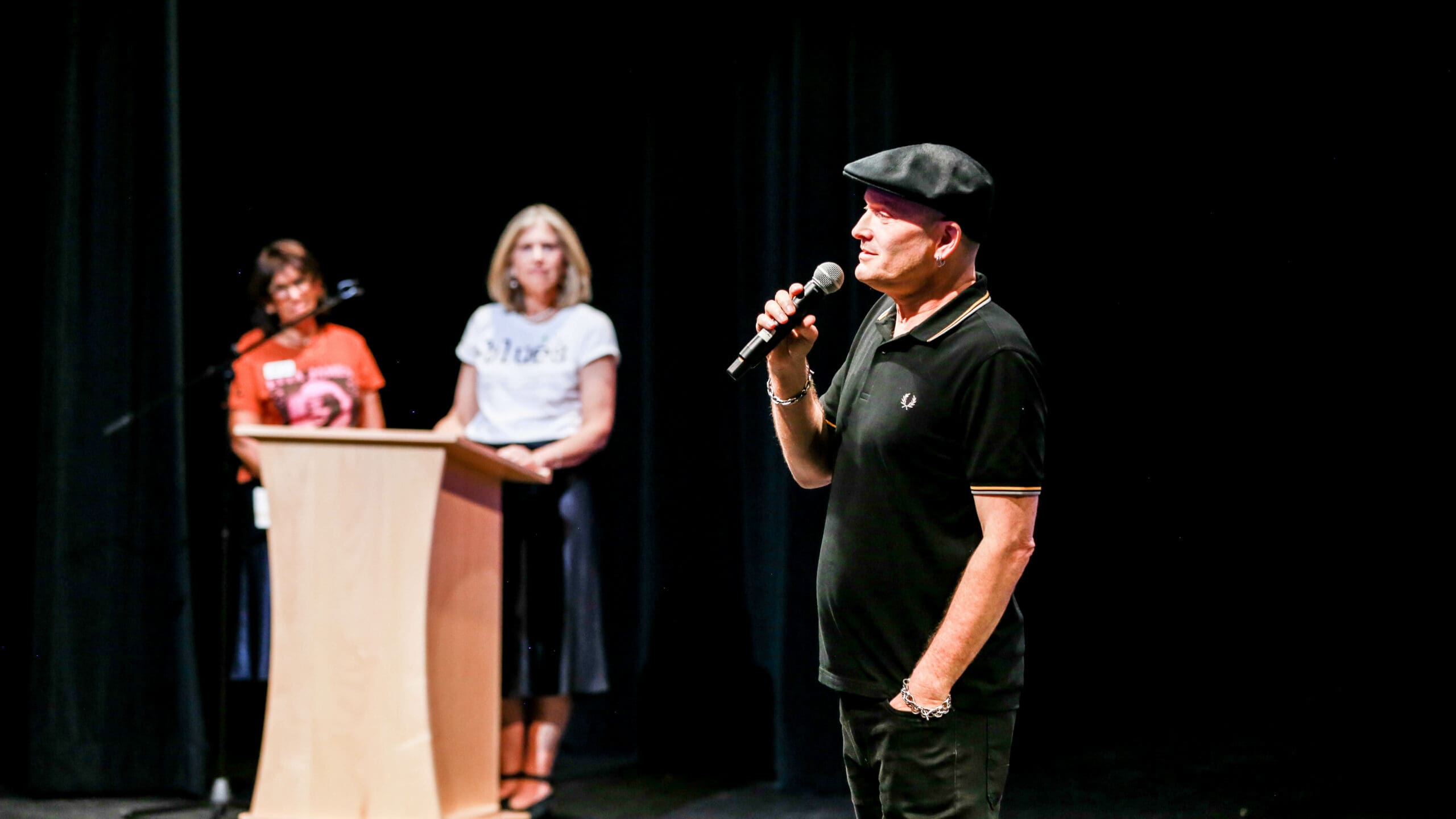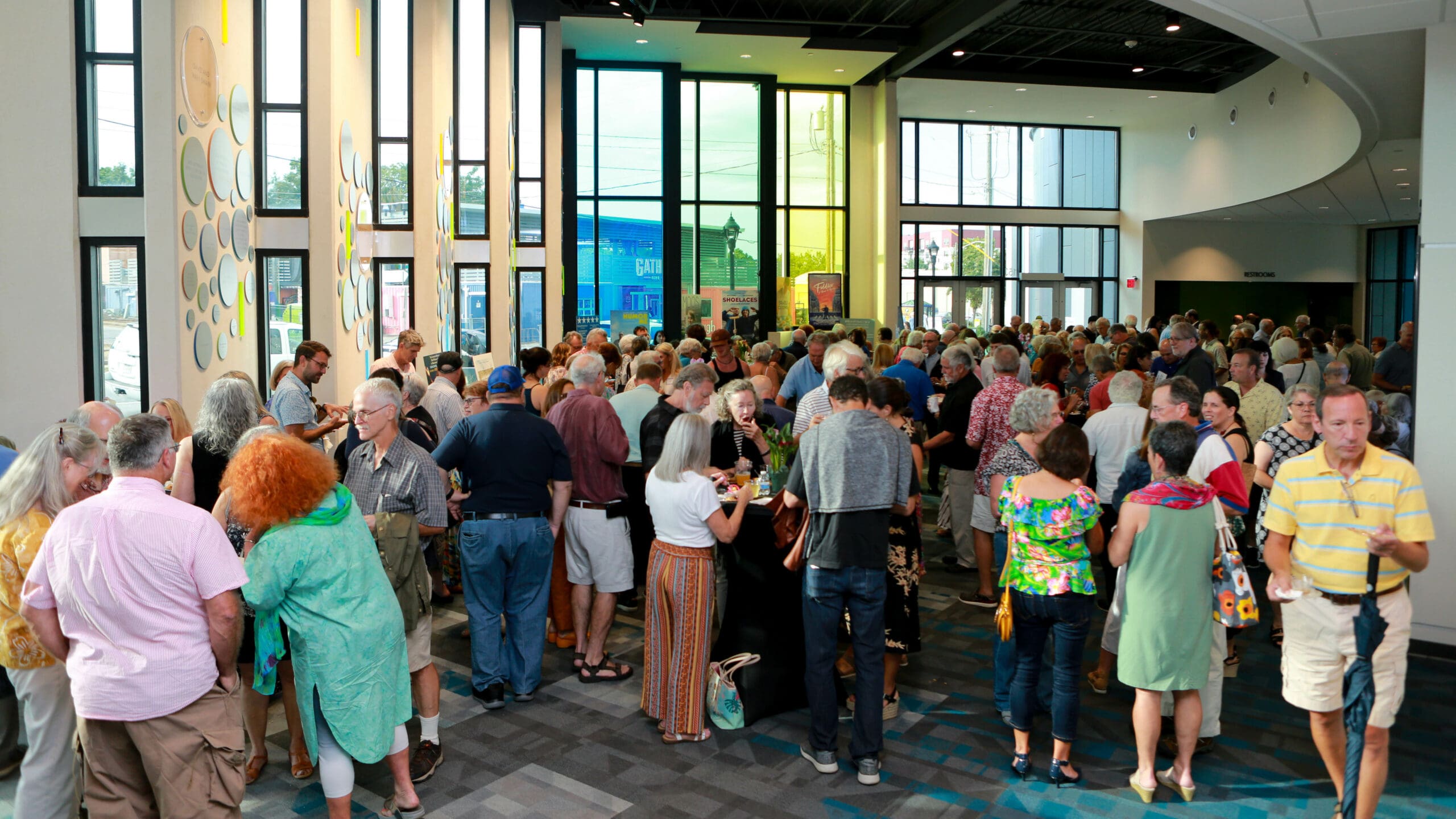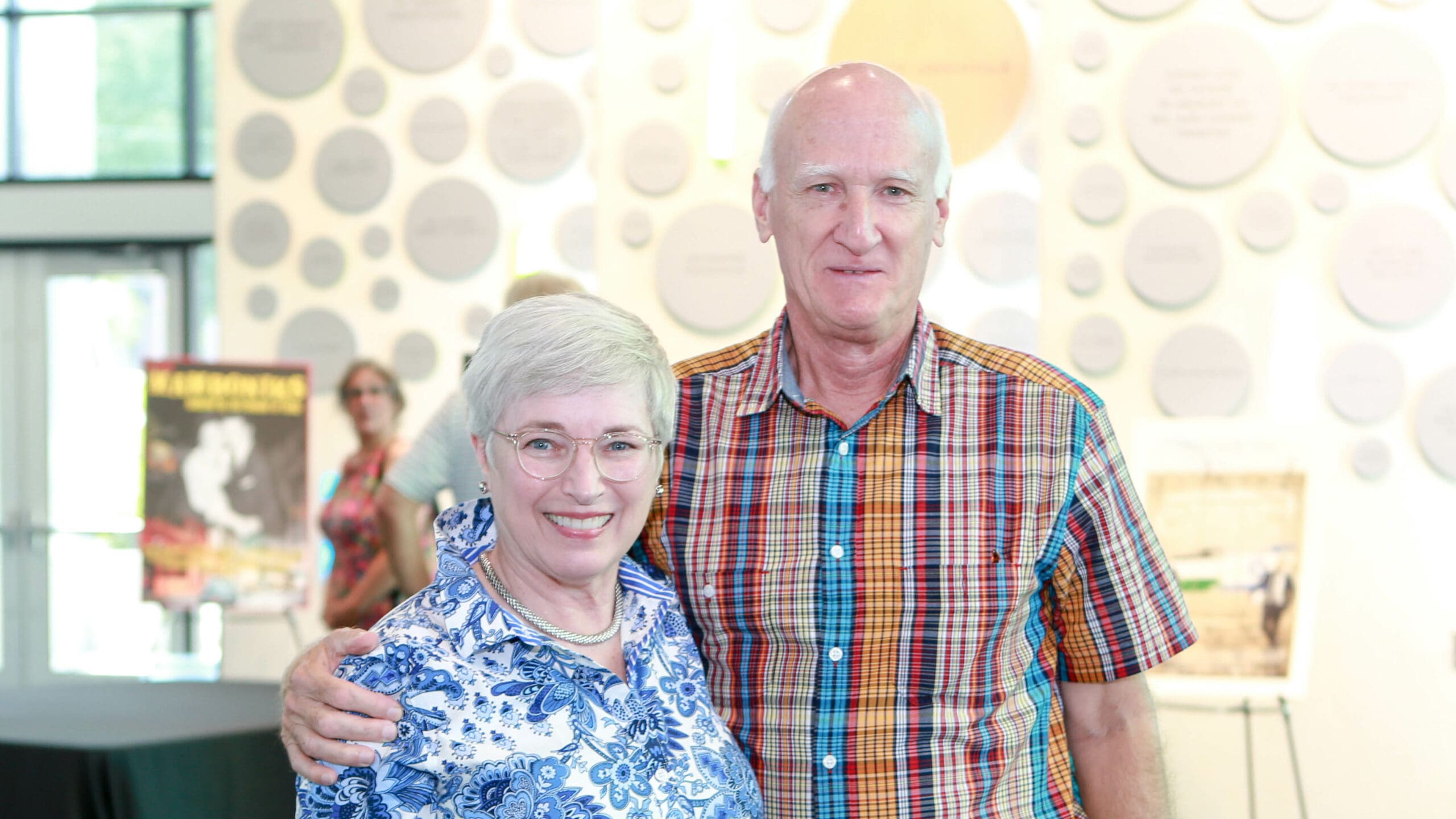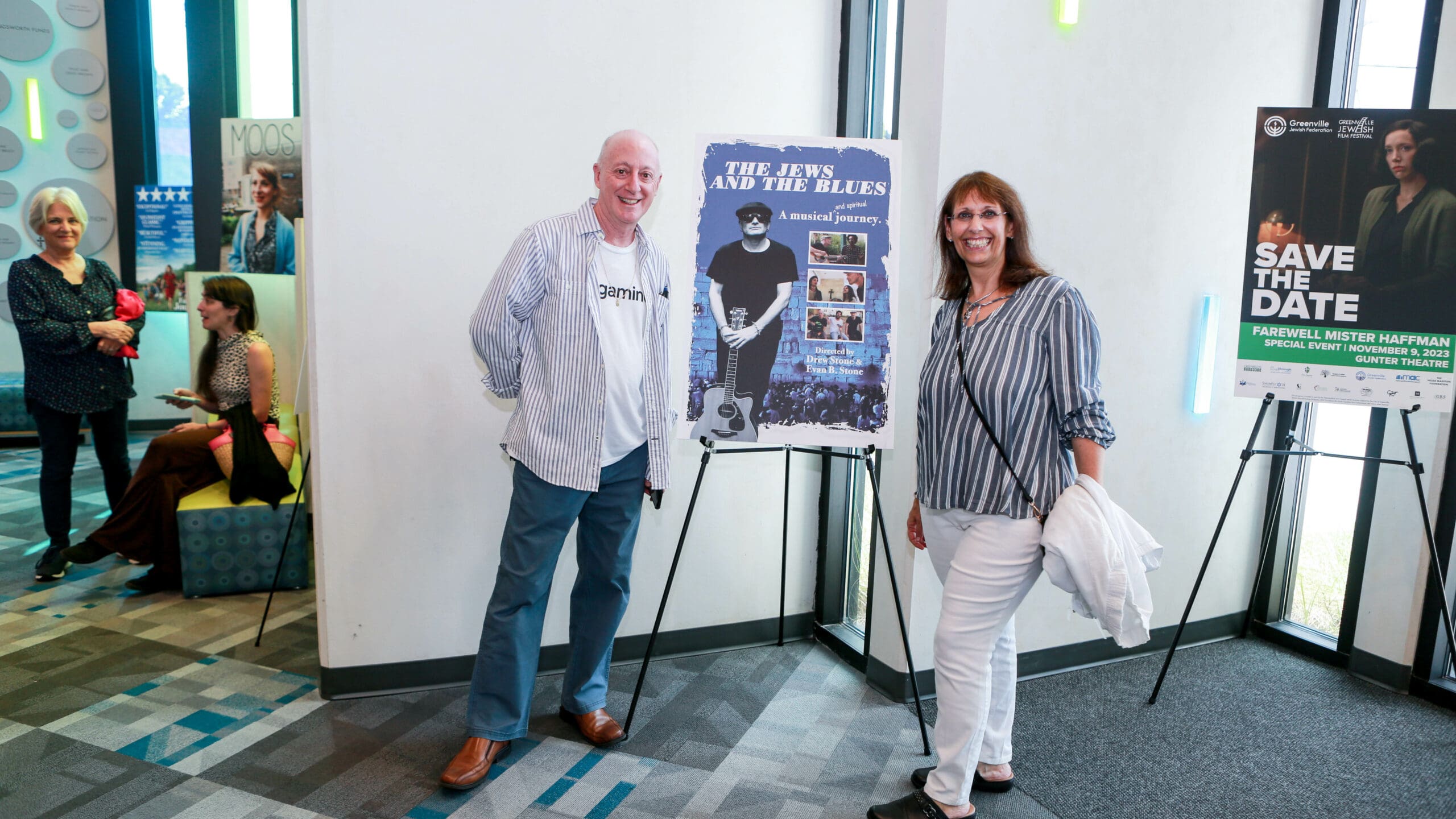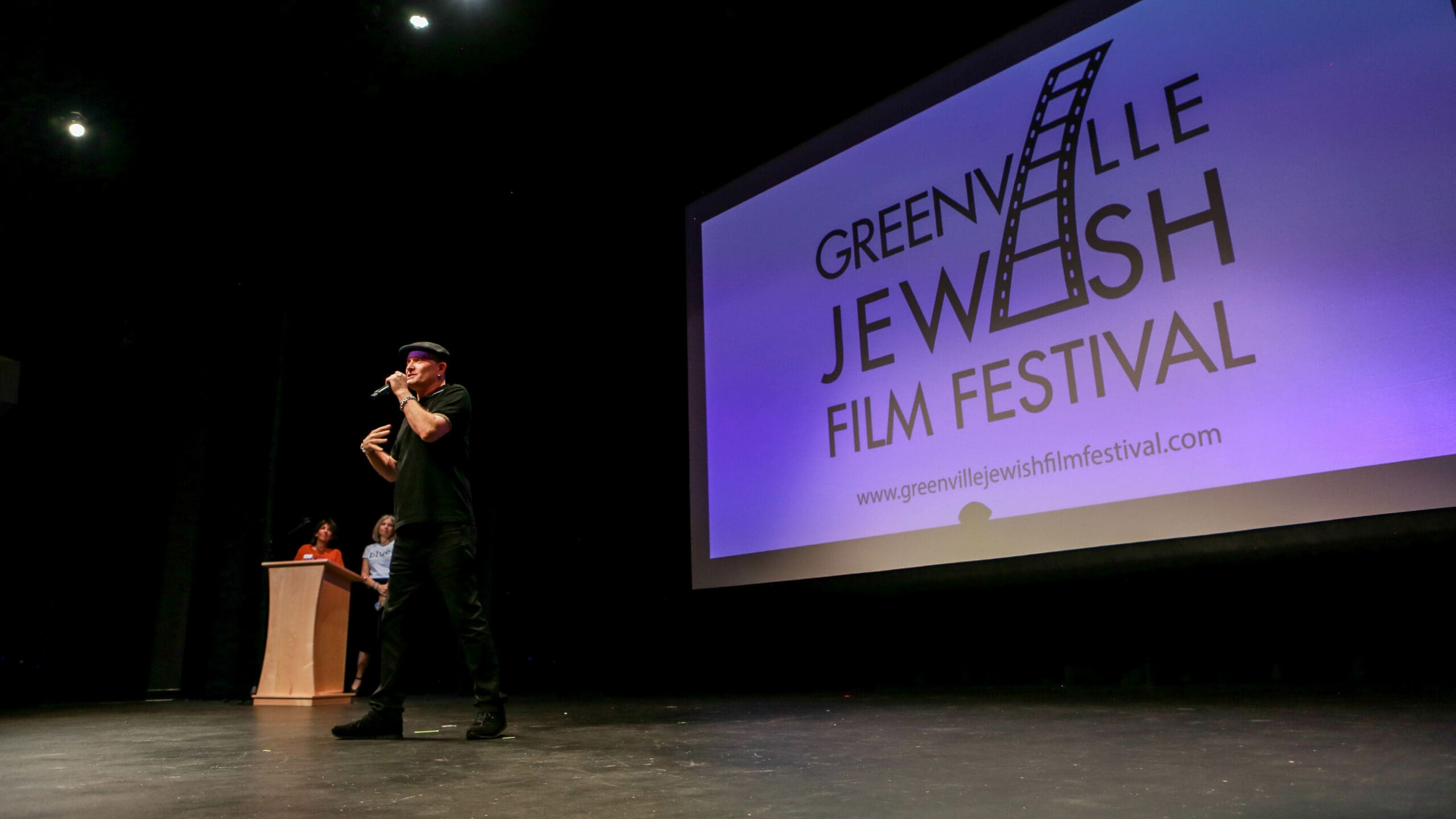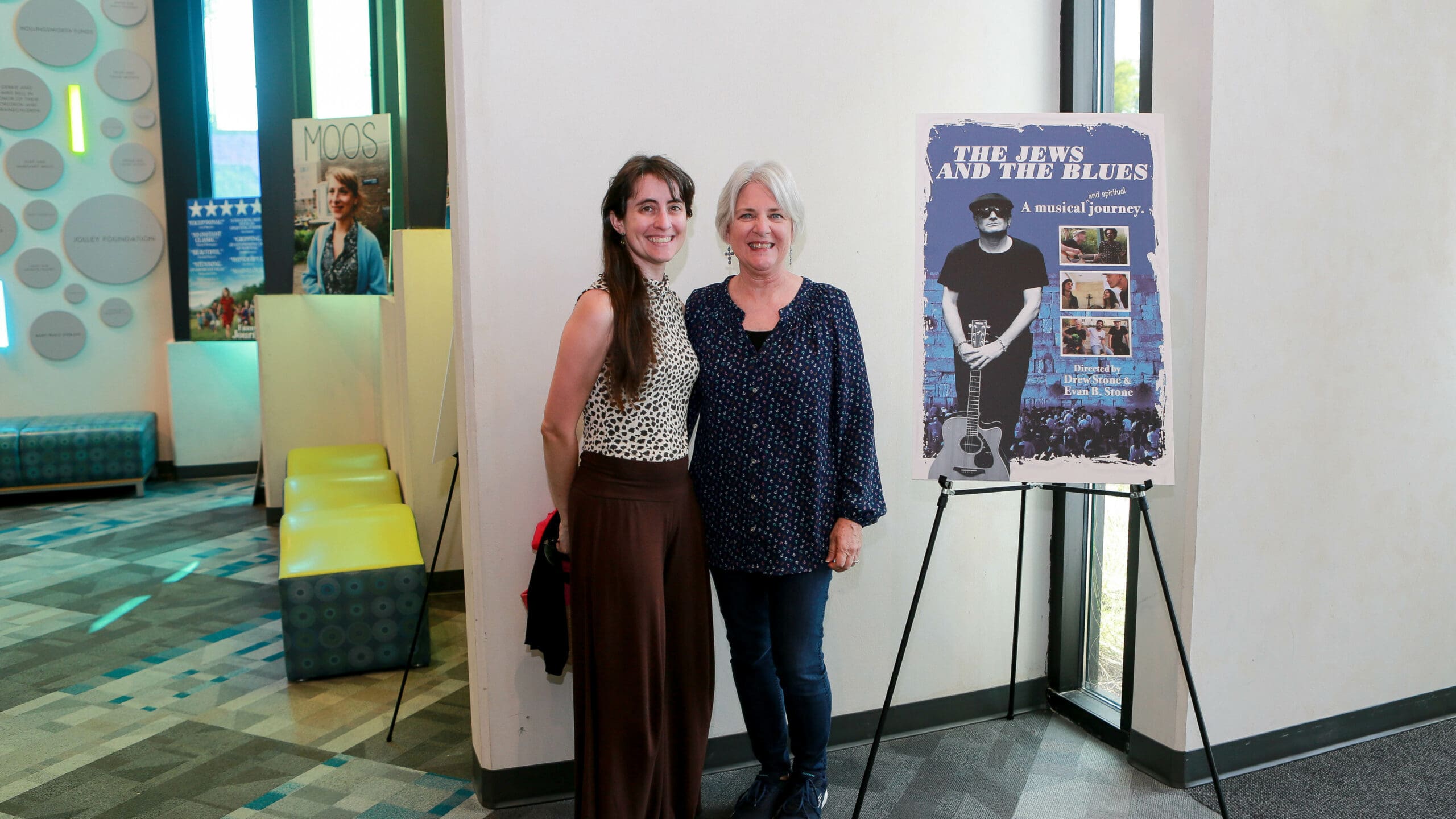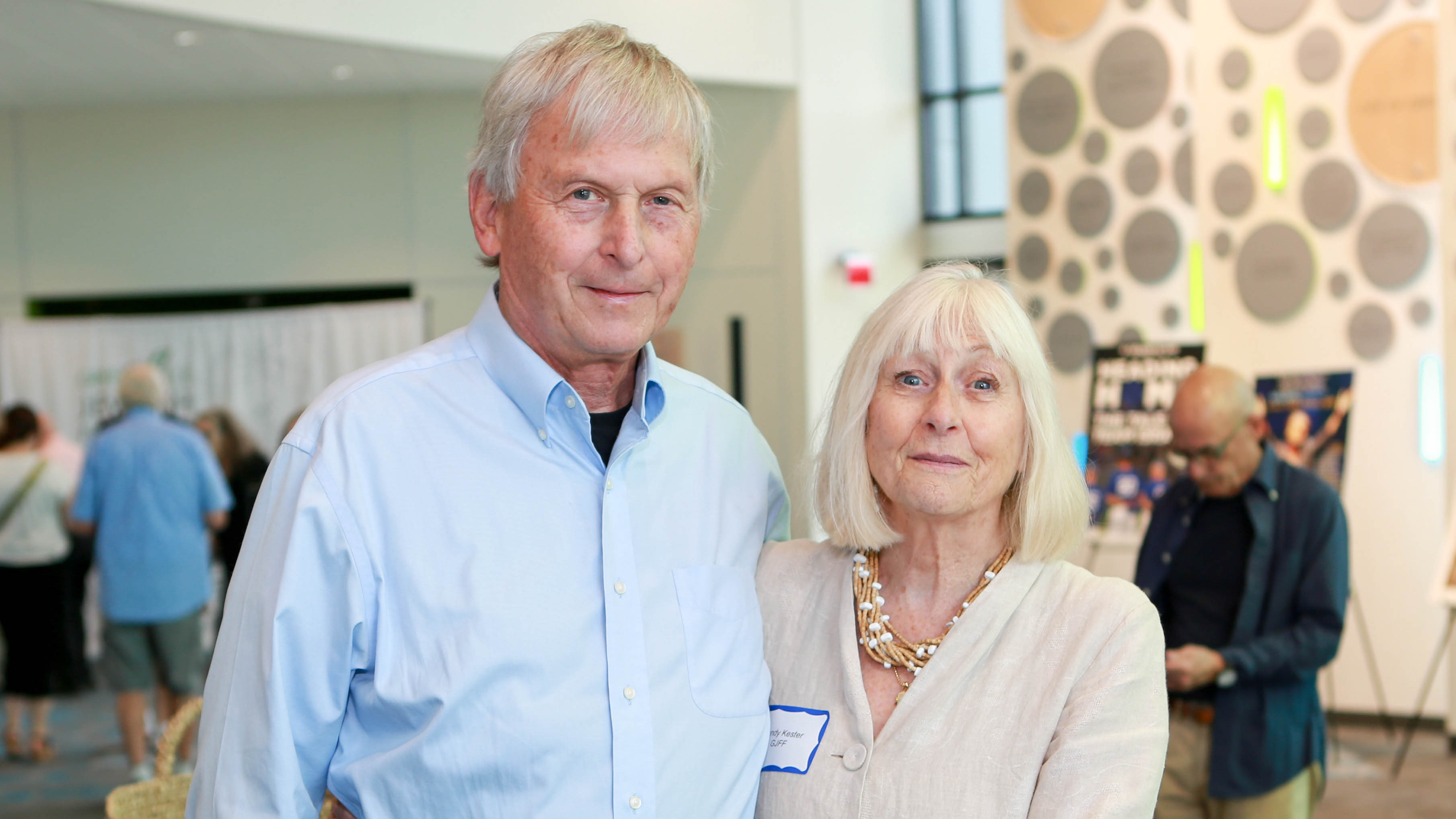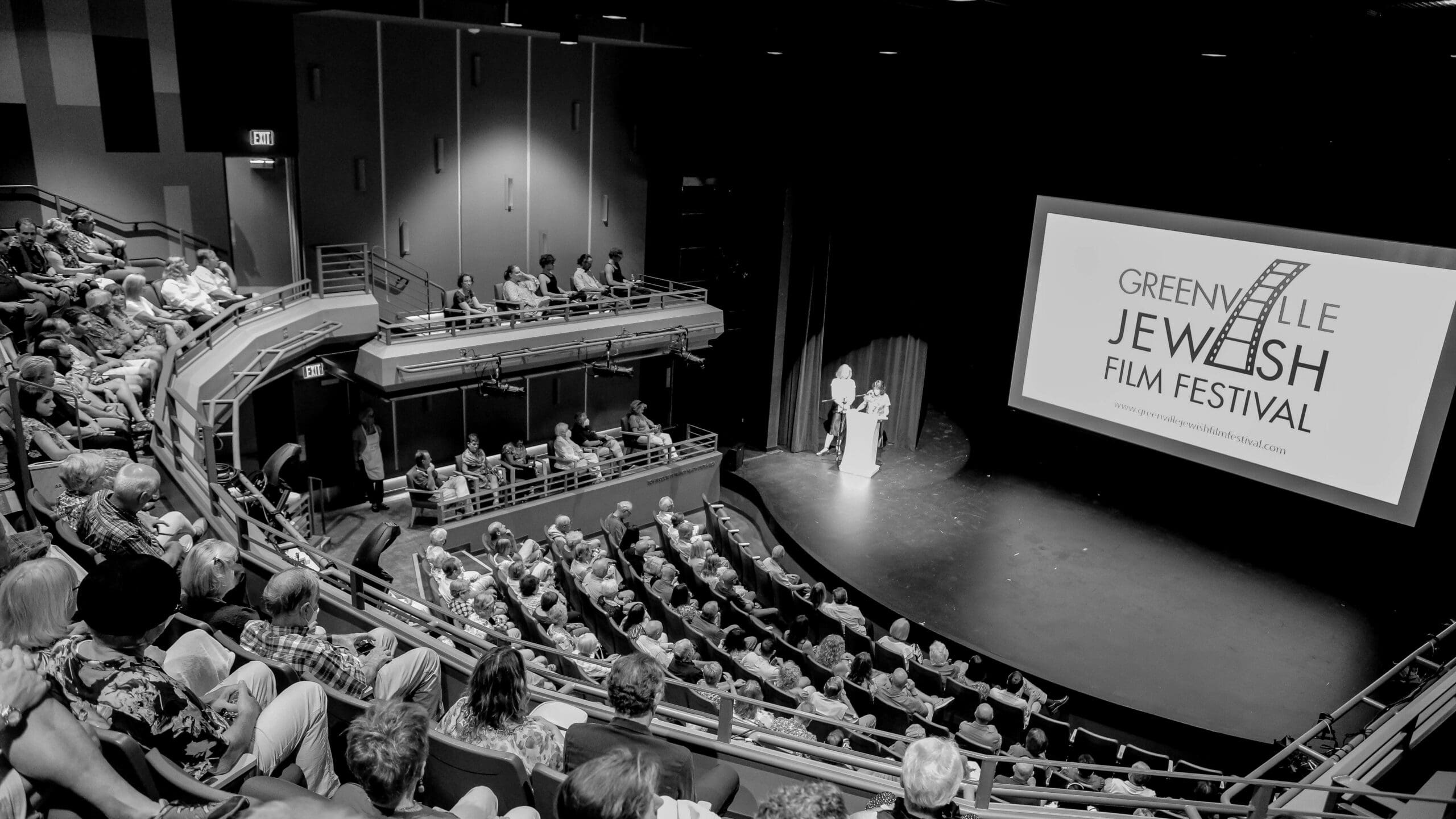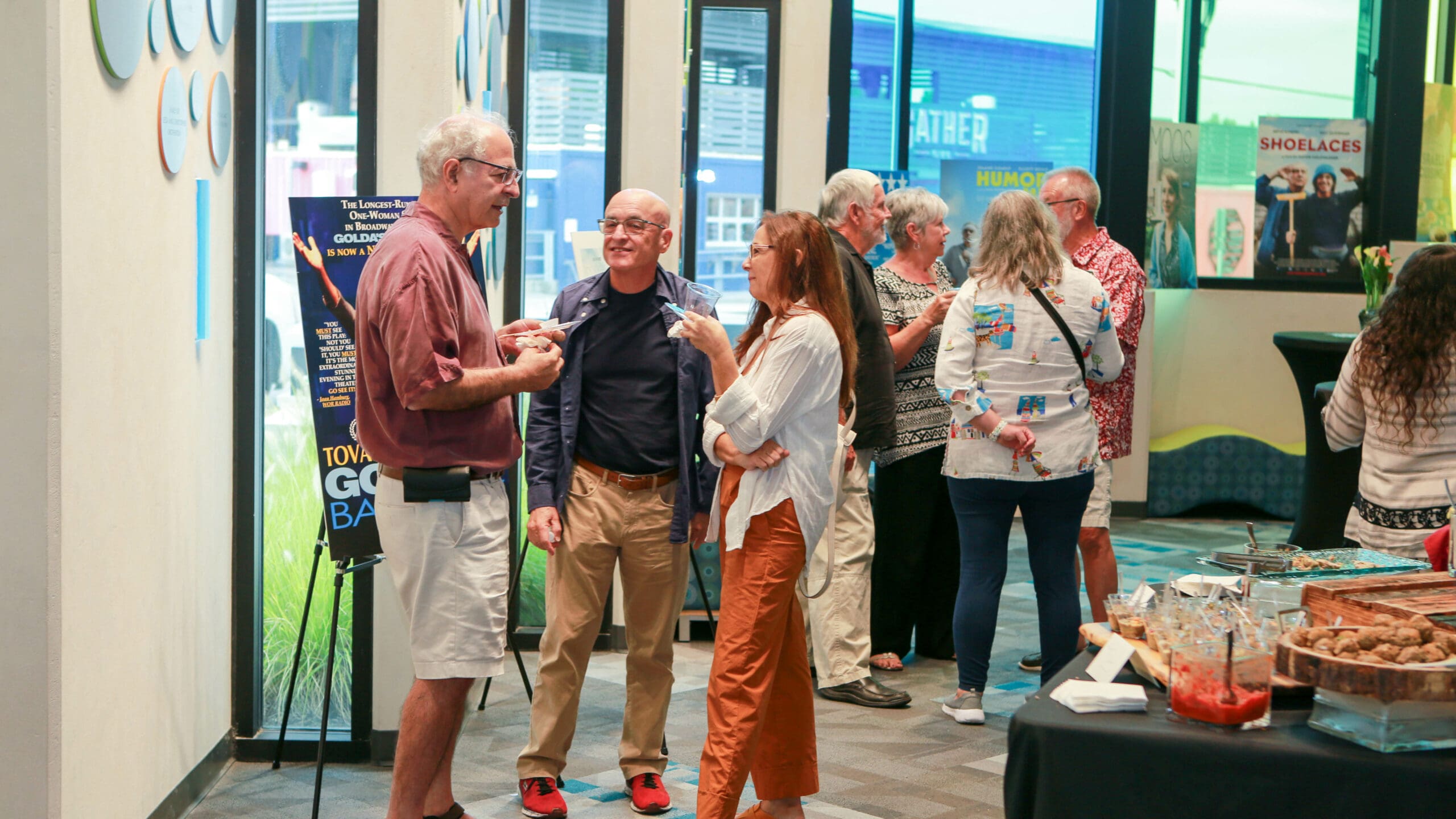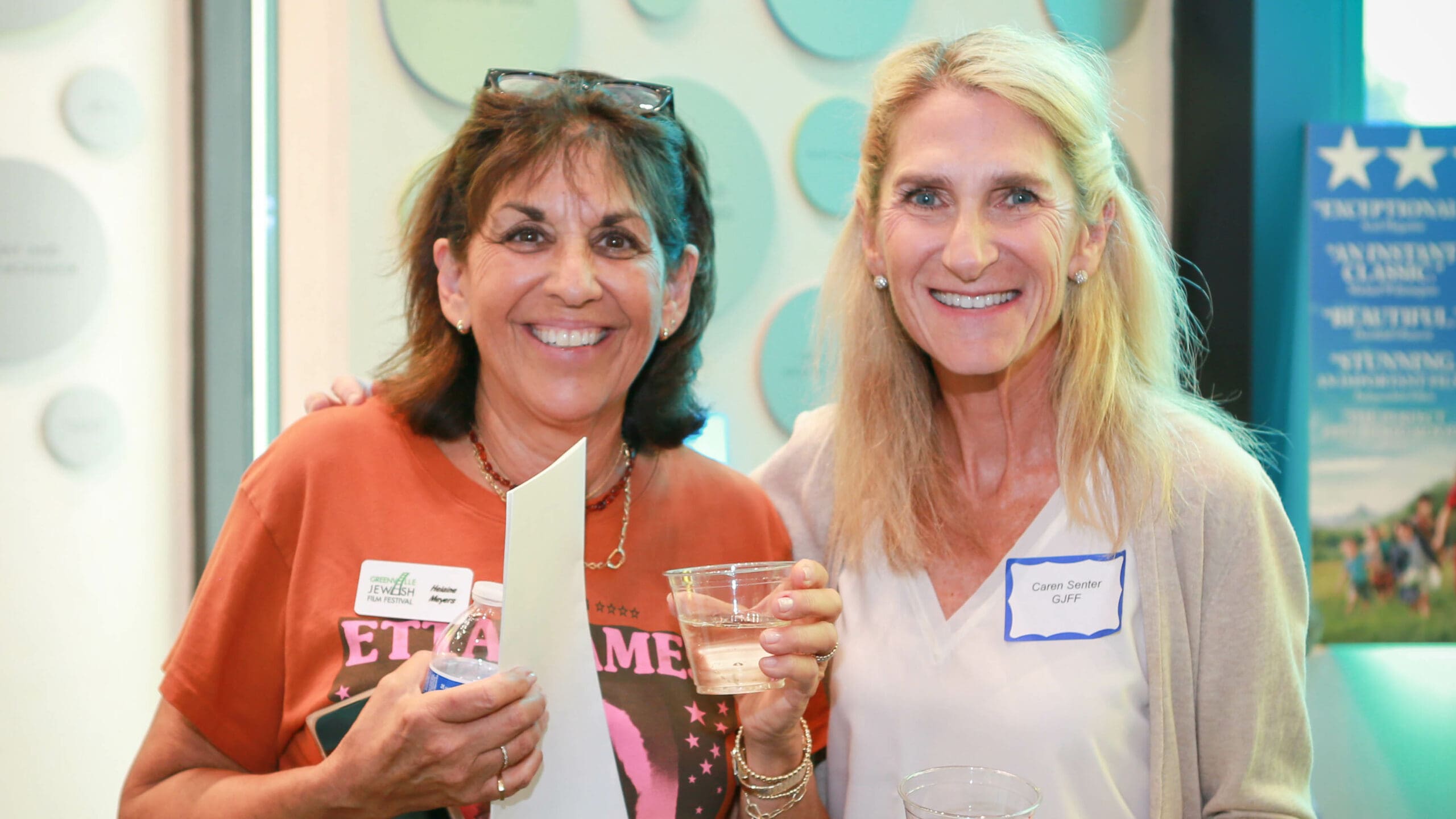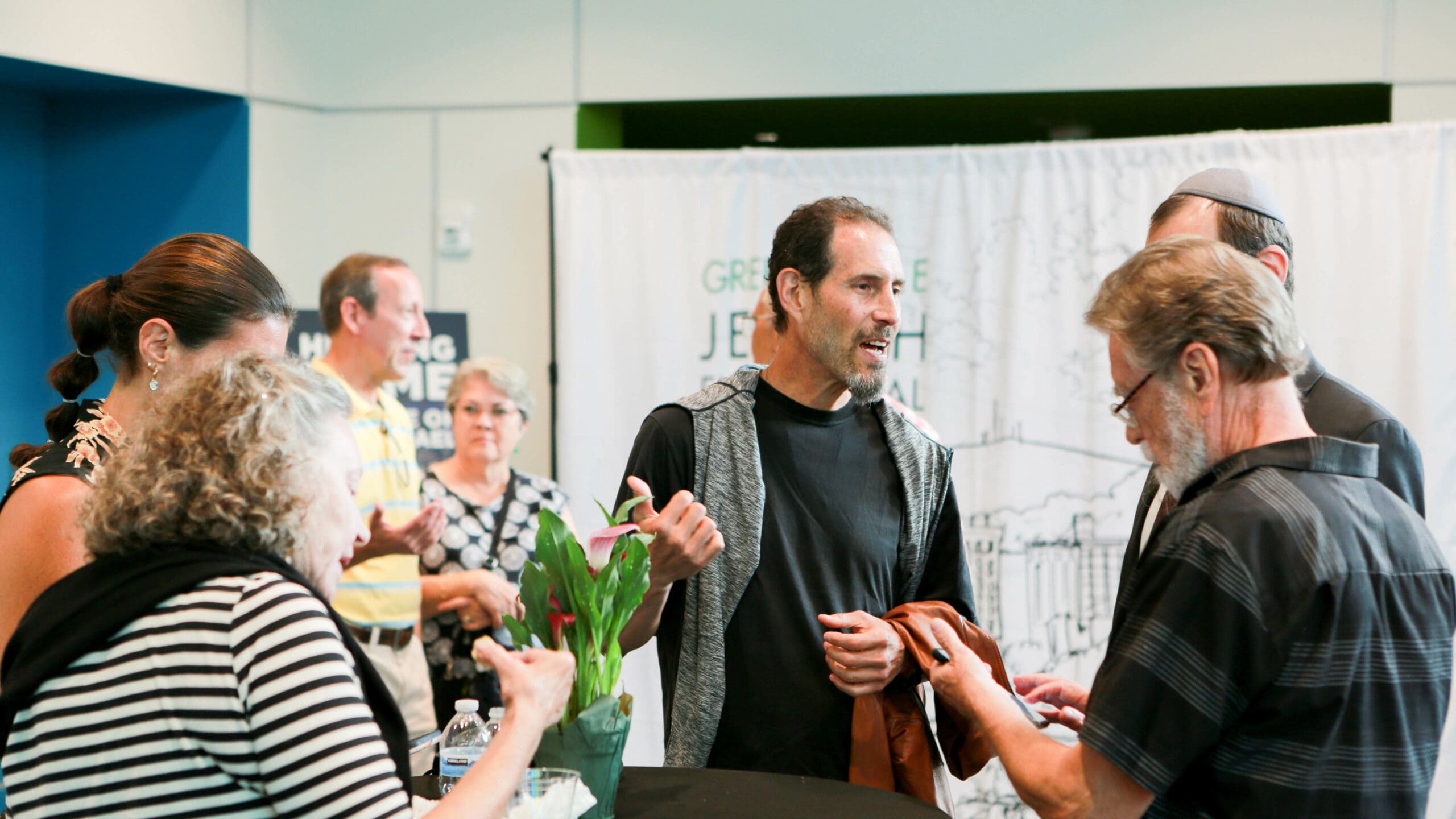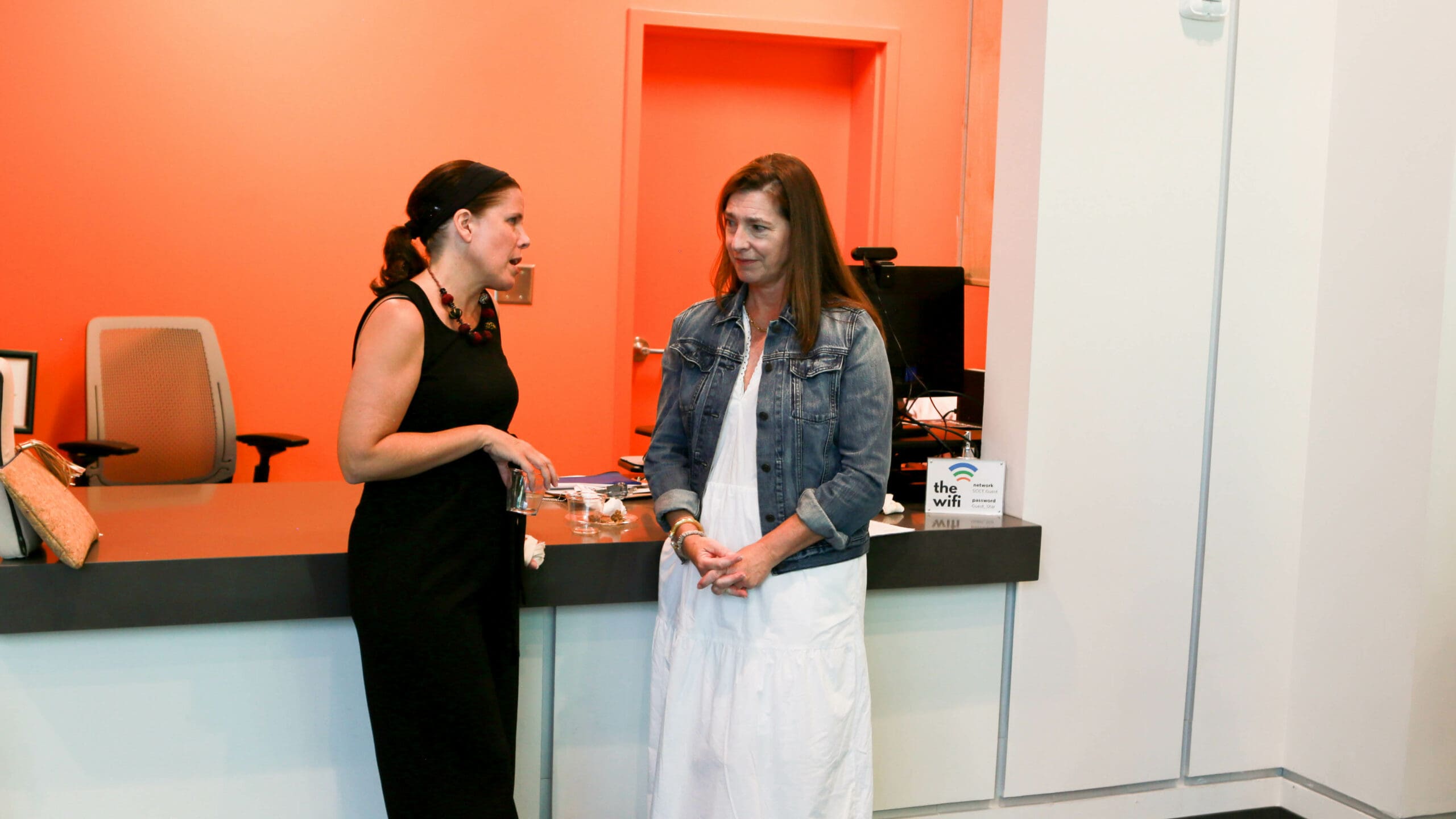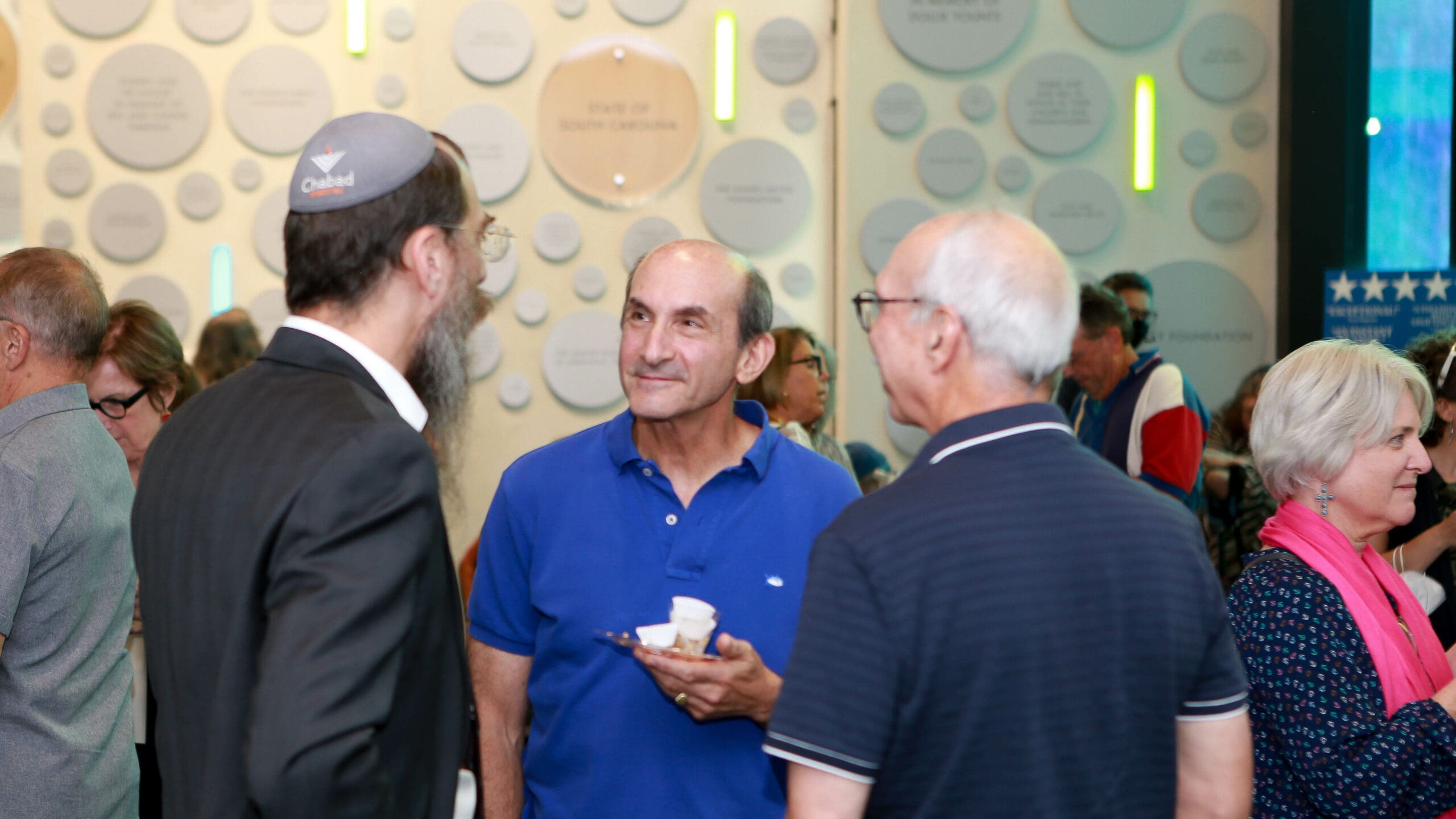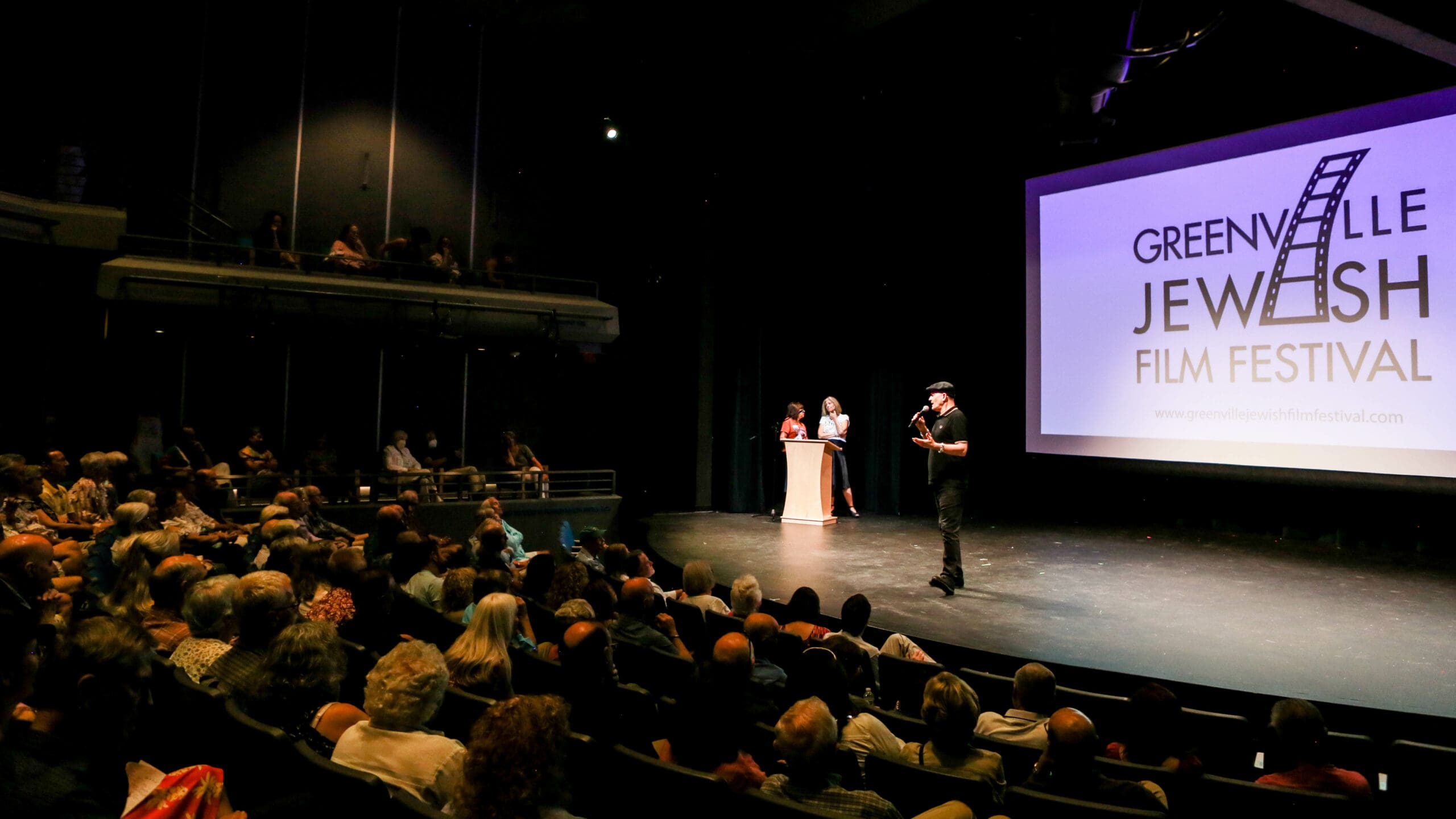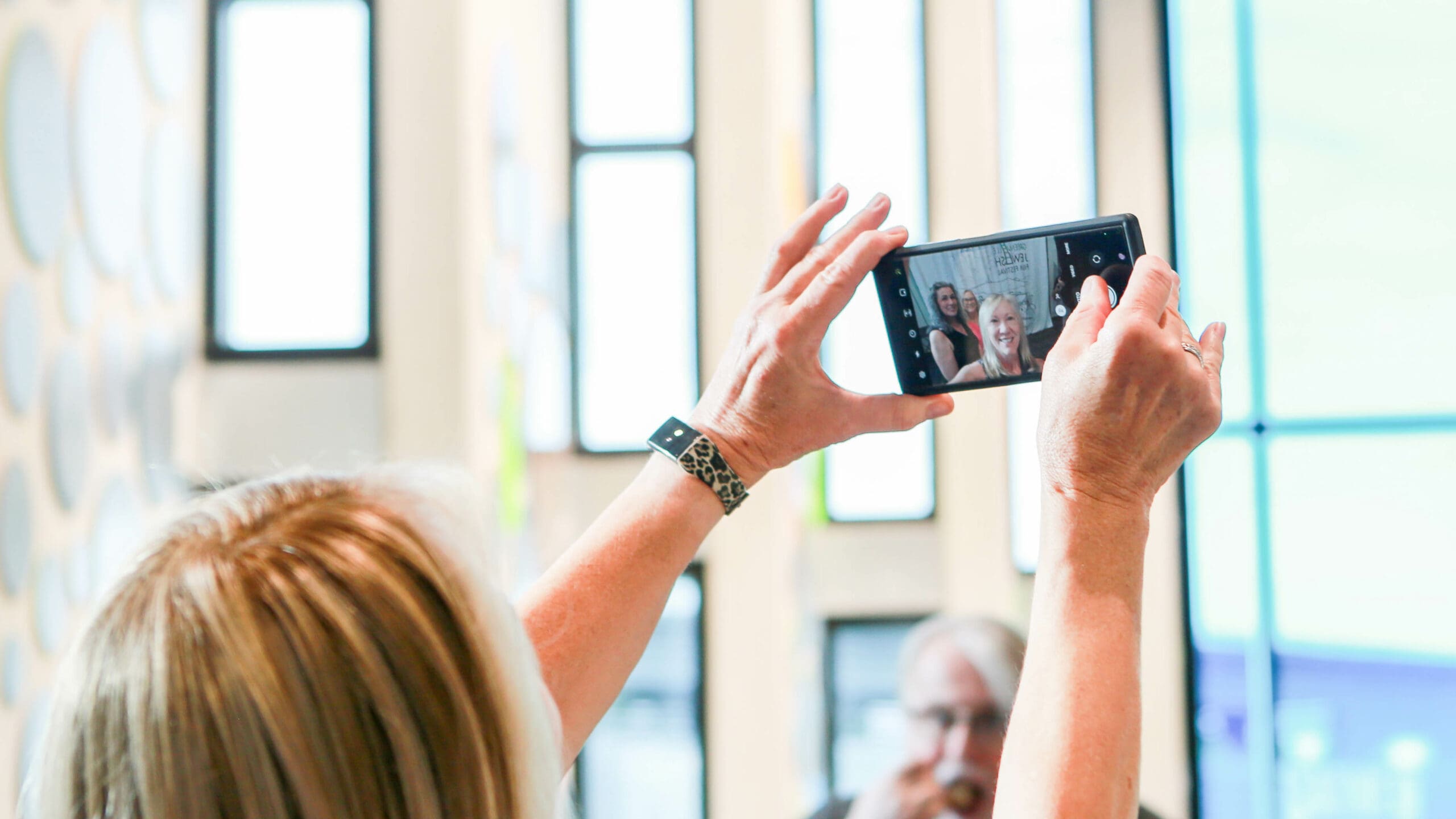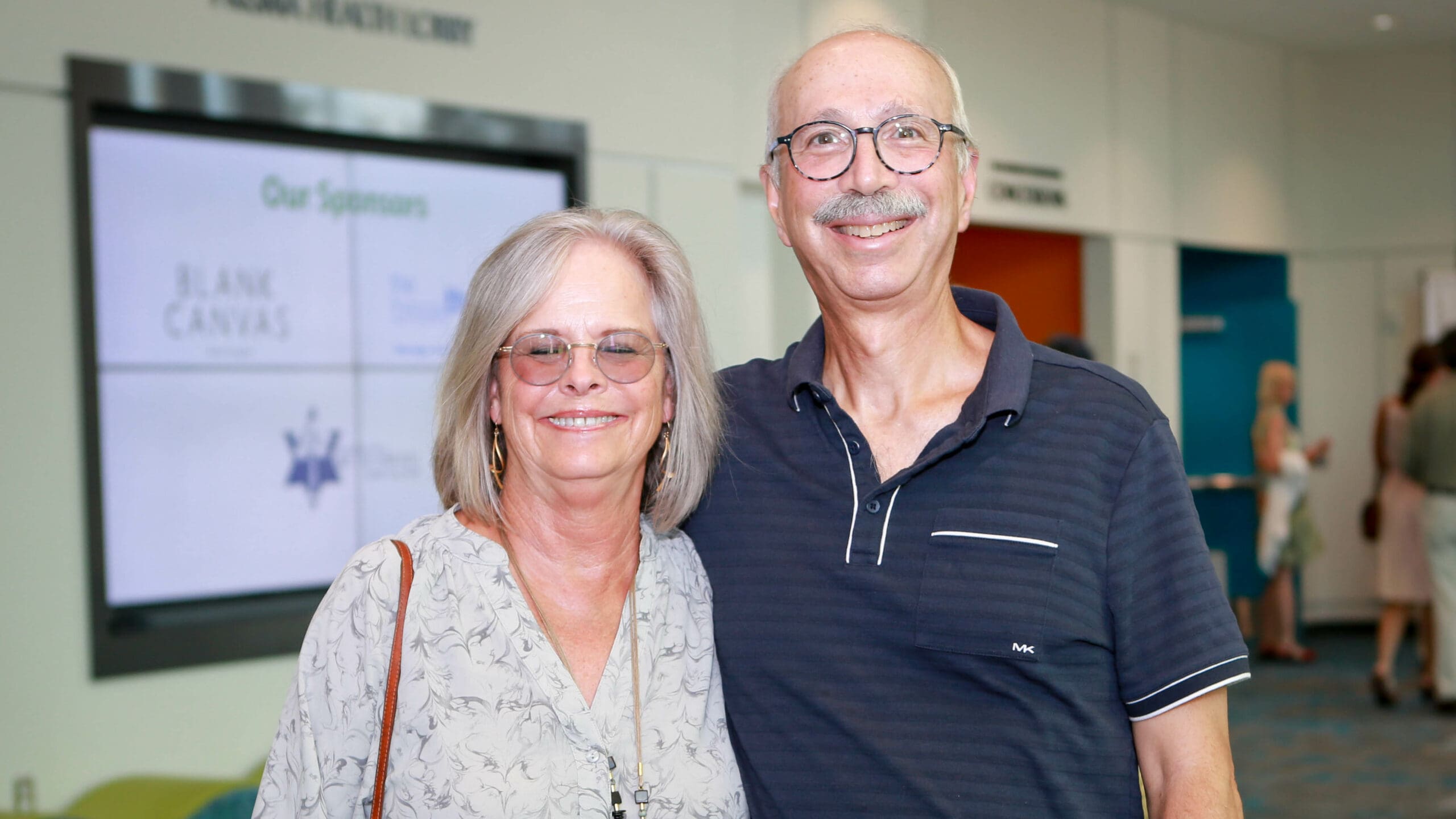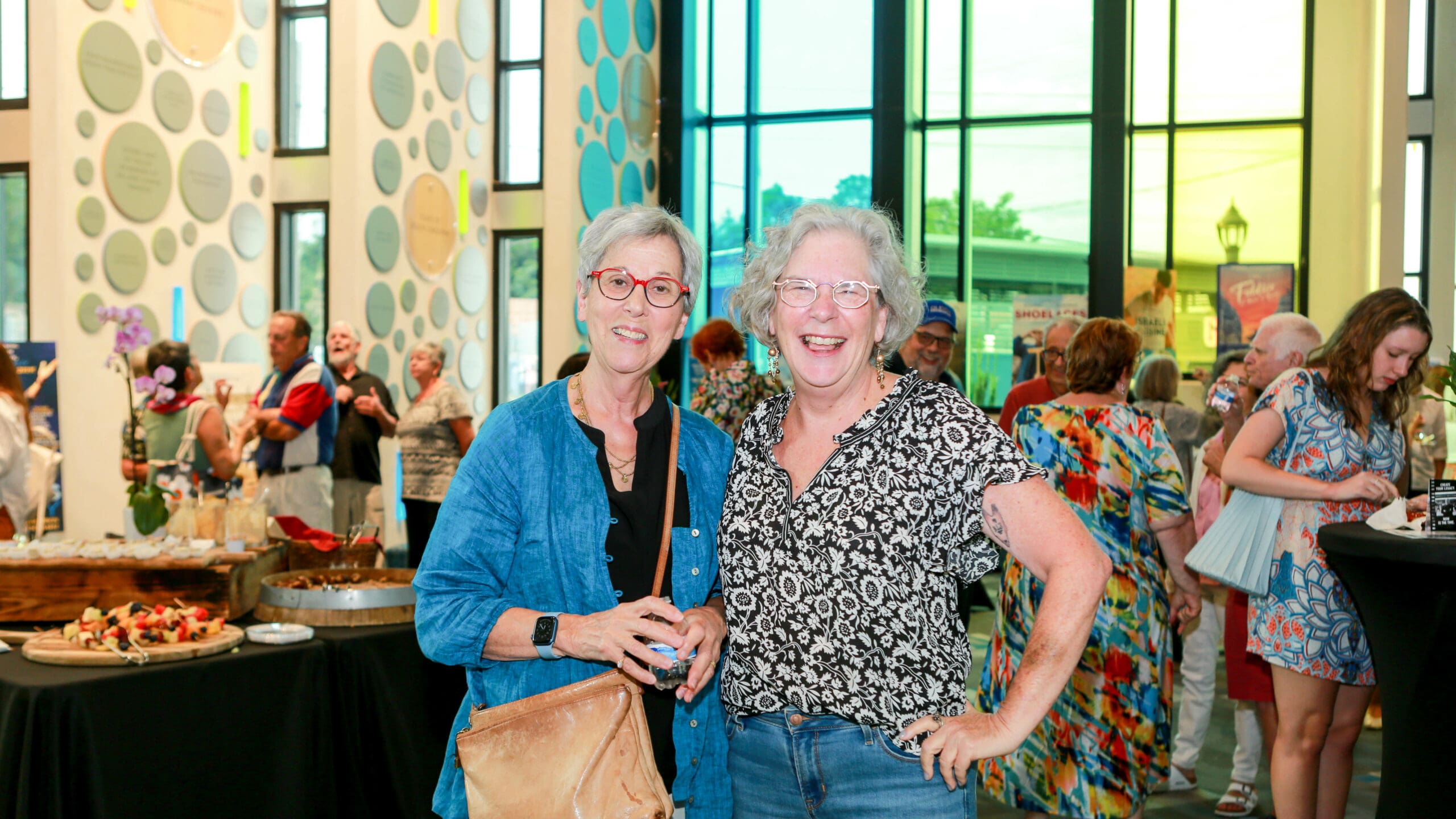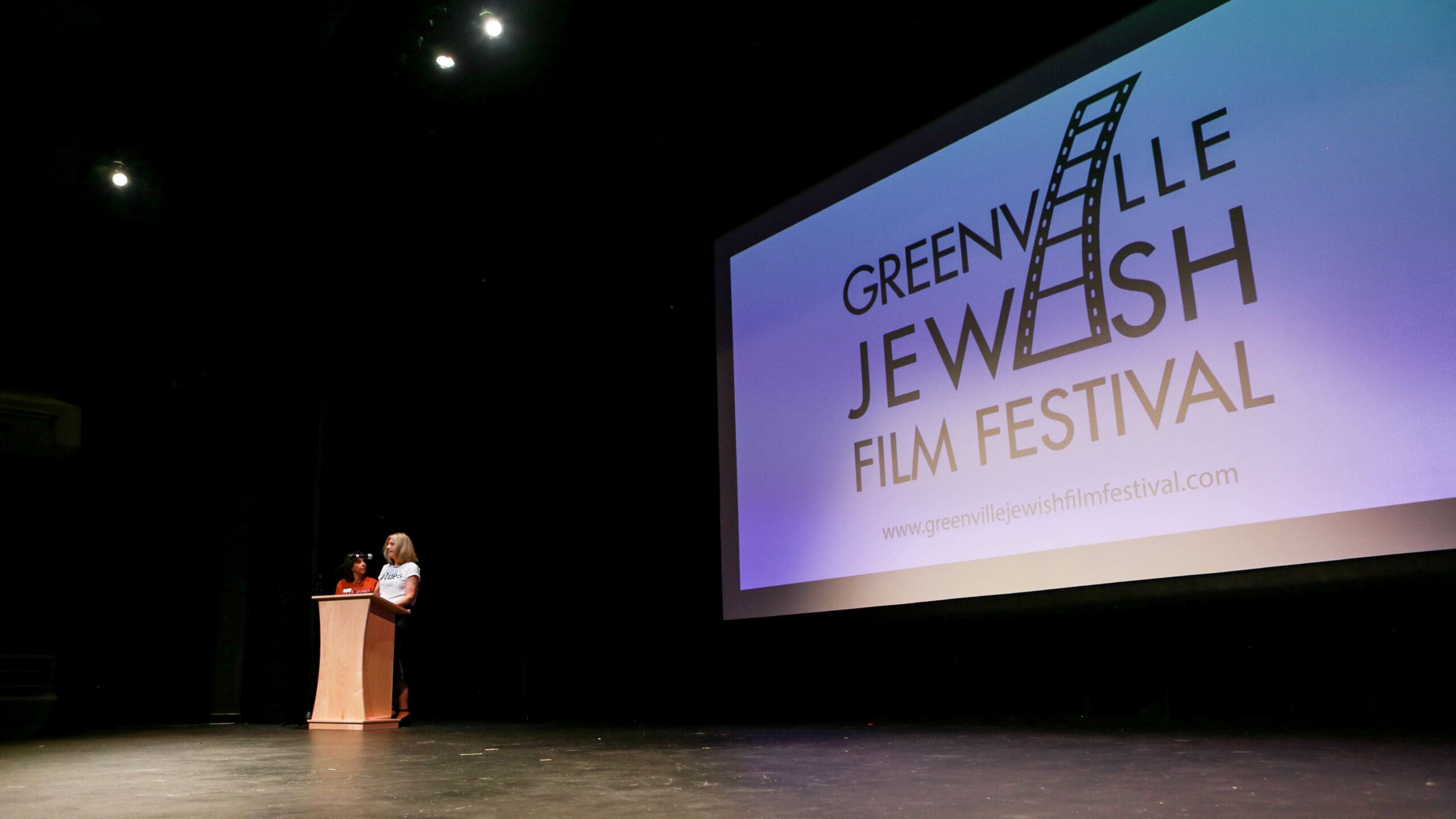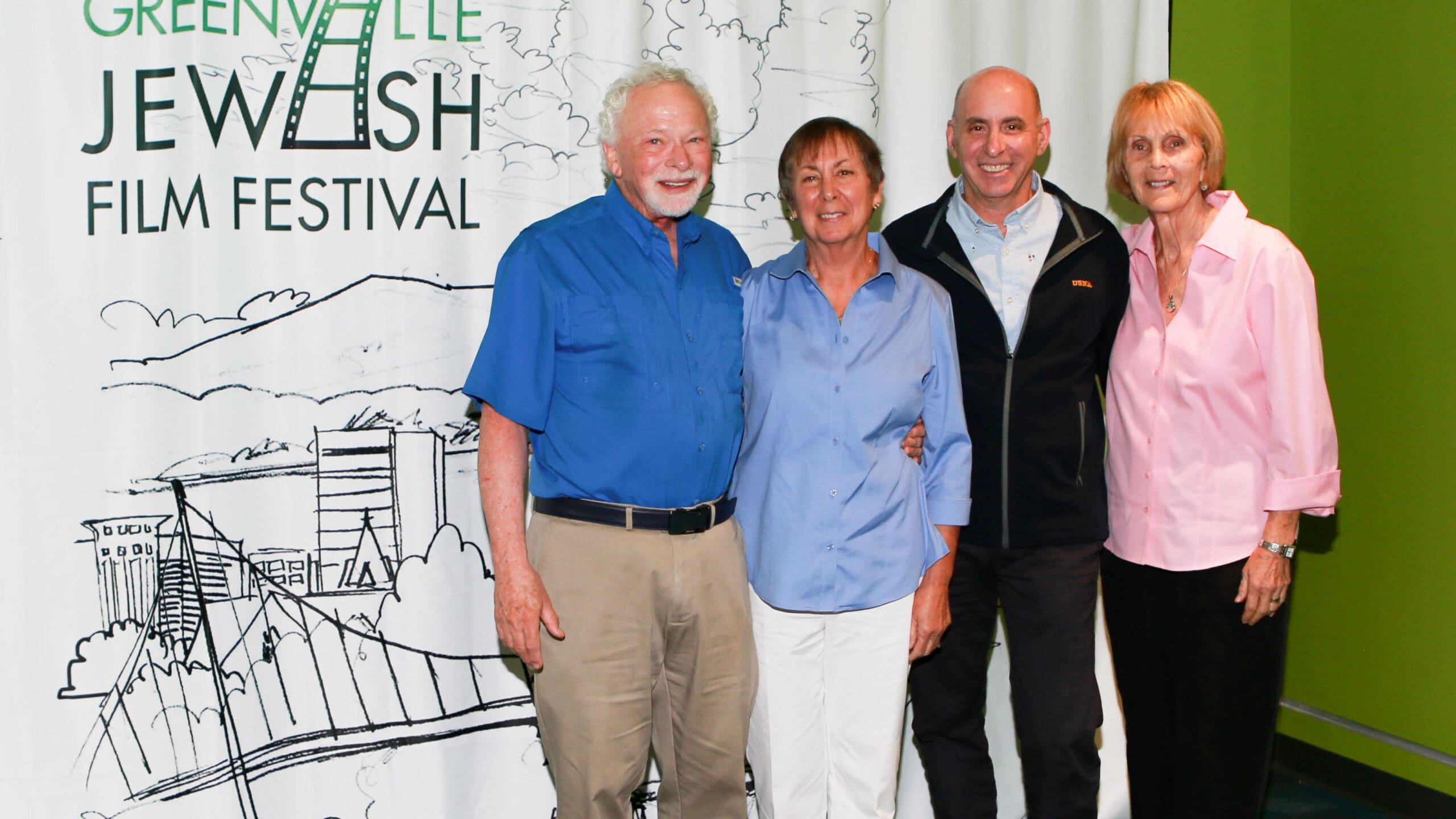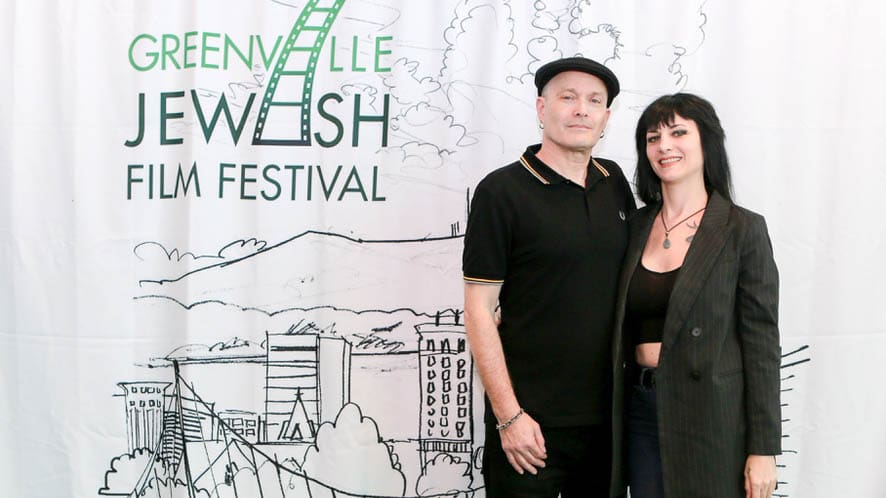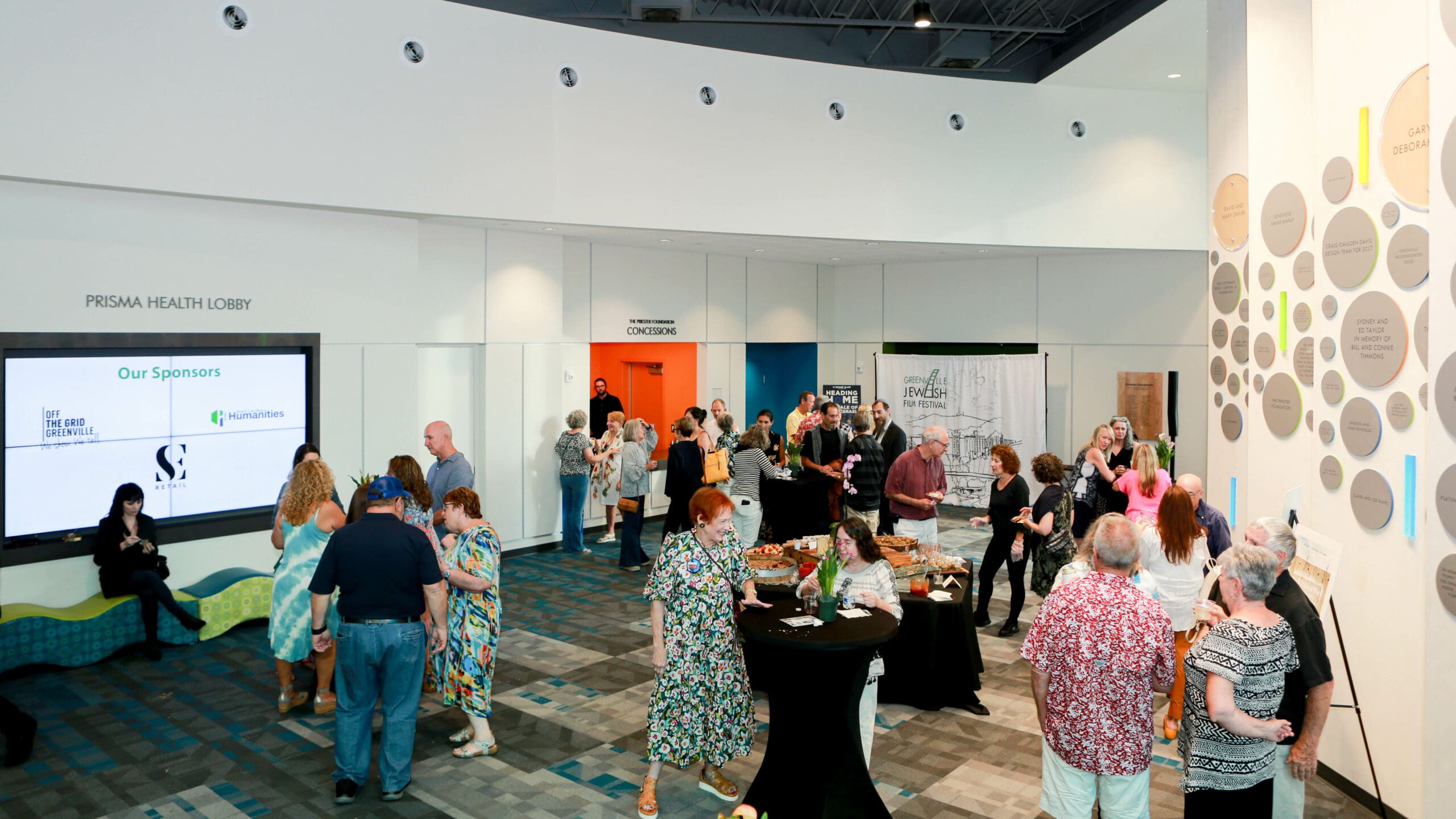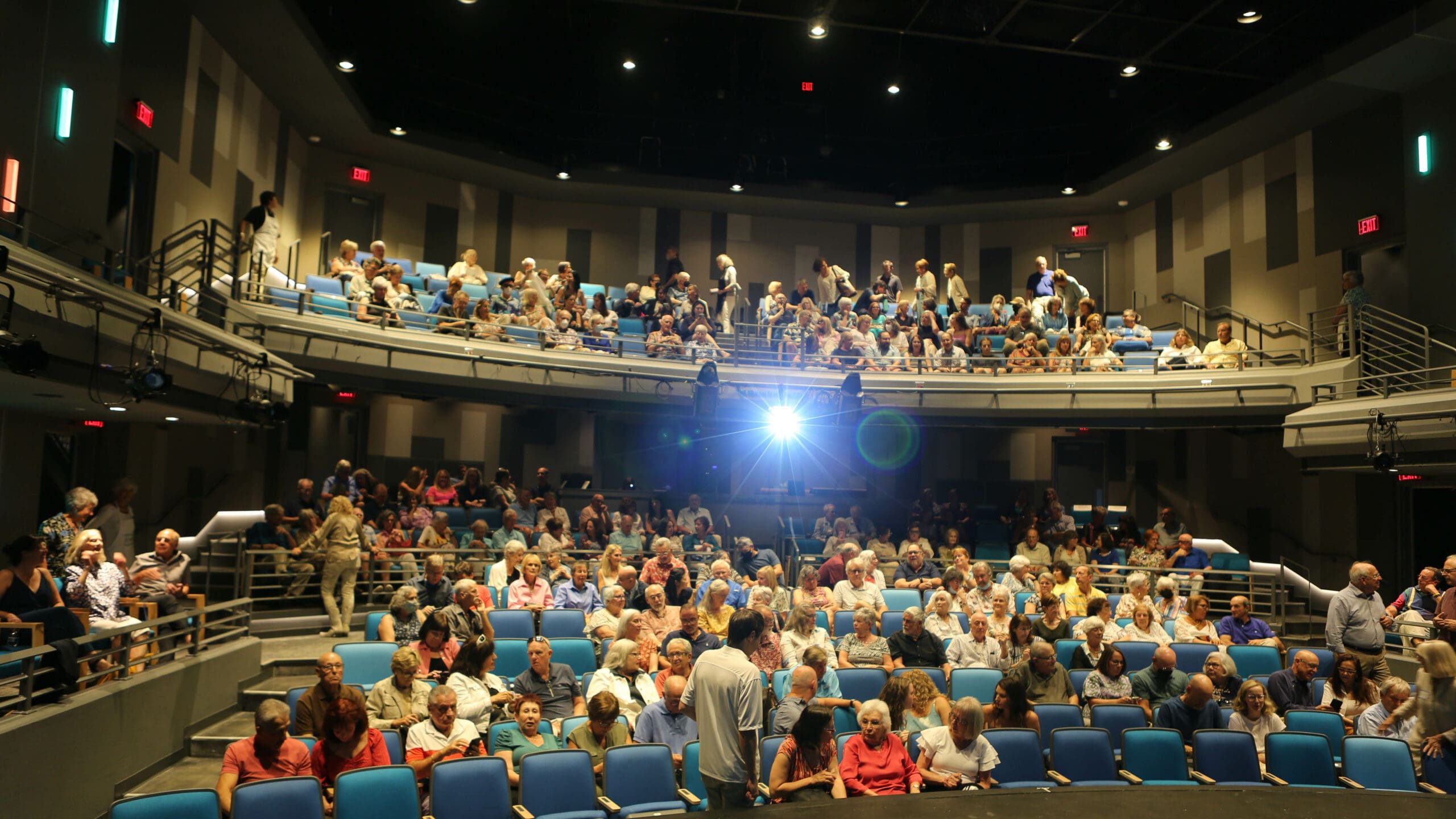 Drew took us on a vibrant musical journey exploring the connection between the blues and the diverse Israeli cultures, including Arab, Ethiopian, Moroccan, Ashkenazi, Mizrahi, and others, all united by the universal language of music. Through stunning visuals and unexpected encounters, Drew captured the essence of this fusion and created a one-of-a-kind cinematic experience. 
Our event and reception was made even more special thanks to the talented local blues musician, Charles Hedgepath. His music provided the perfect backdrop for the evening's festivities. Additionally, we had the pleasure of tasting a variety of delicious foods that were carefully selected to pair with the cultures highlighted in the movie. Uptown Catering truly outdid themselves and we are grateful for their exceptional service. Overall, it was a night to remember and we are grateful to everyone who helped make it possible.We are proud to have hosted such a unique and inspiring event, and we look forward to seeing you all again at next year's SummerFest!
We have received several inquiries regarding the unique musicians featured in the film. We are pleased to provide you with a list of these talented artists for you to further explore their work. The list includes a diverse range of musicians, each with their own distinct style and sound. We hope you enjoy discovering their music as much as we did.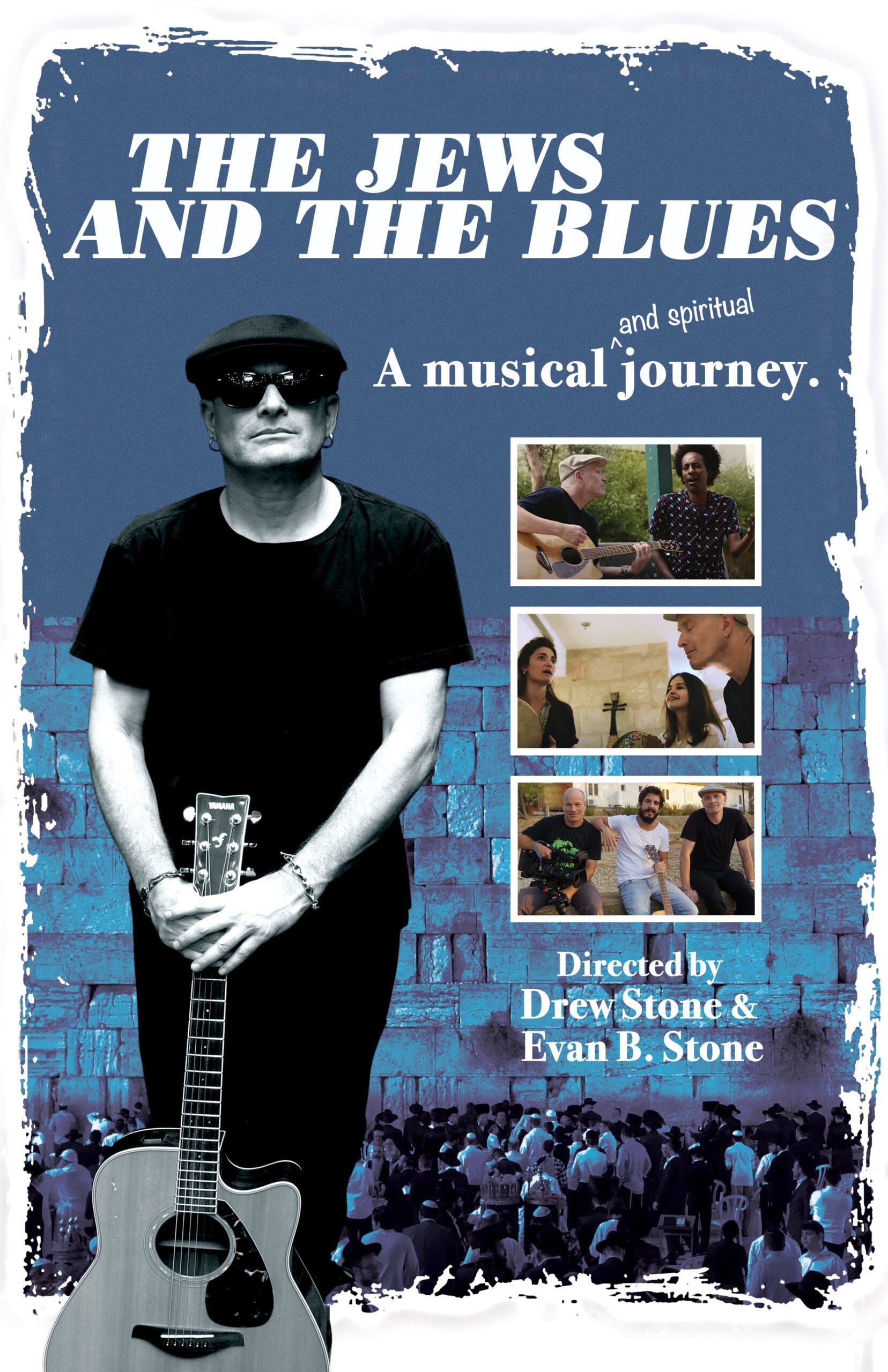 This film is a musical journey that along the way becomes something much more. Drew Stone, a documentary filmmaker, musician and talk show host born and raised in New York City follows his passion for music and adventure. He travels to Israel and discovers how the blues ties into this incredible mix of cultures. Arab, Ethiopian, Moroccan, all Jewish, all Israeli, united through the universal tie that binds them together…. Music. Experience the sights, sounds and the unexpected on this expedition into uncharted territory. The Jews and The Blues : A musical AND spiritual Journey.
3:45 pm: Doors Open
4:15 pm: Introduction & Movie
5:30 pm: Guest Speaker, Drew Stone, Director of "The Jews and The Blues"
6:00 – 7:00 pm: Guests will enjoy Middle Eastern Fare by Uptown Catering, and Live Music from Charles Hedgepath, a local singer, songwriter, multi-instrumentalist and Blues enthusiast
Have your tickets ready. We are scanning the QR code which is on your confirmation email.
Take a screenshot of the QR code to speed your way through to the theater.
If you need help, please visit our Will Call desk on the Theater Floor at the time of the event.
Friends of the Festival and Sponsor tickets will be available at Will Call on the Theater Floor. 
This year's SummerFest will be held at South Carolina Children's Theatre located at 153 Augusta St, Greenville, SC 29601 – in lovely downtown Greenville.
The Theater seats 299 people.
The theater is wheelchair accessible with 36 handicap accessible seats.
There is not a bad seat in the house.
No food will be allowed inside the theater.
Please silence all electronic devices before entering the venue.
Theatre Parking is available for $5 (does not benefit GJFF).
However, free street parking is available nearby as well as public parking areas.
Tickets to the GJFF event are non-refundable. 
Exchanges will be made if tickets are available.
Please email:

[email protected]

 to request an exchange.
Please remember that you can give your tickets to someone else.
Share with them your email confirmation with QR code.
SummerFest 2023 was screened at the SC Children's Theatre, located in the heart of downtown Greenville. The theatre proved to be a true gem, offering a beautiful accessible space to our sold out crowd.
We are grateful for the opportunity to showcase our event at such a wonderful venue and look forward to future collaborations .
South Carolina Children's Theatre
153 Augusta Street
Greenville, SC 29601